There are several colorways to be found for this vintage tablecloth called "Fiesta Children." This is the Green version, the Gray version was seen here . Depending on how the plates are placed you can either see the children or have them hiding under the place settings.
Here the children are visible.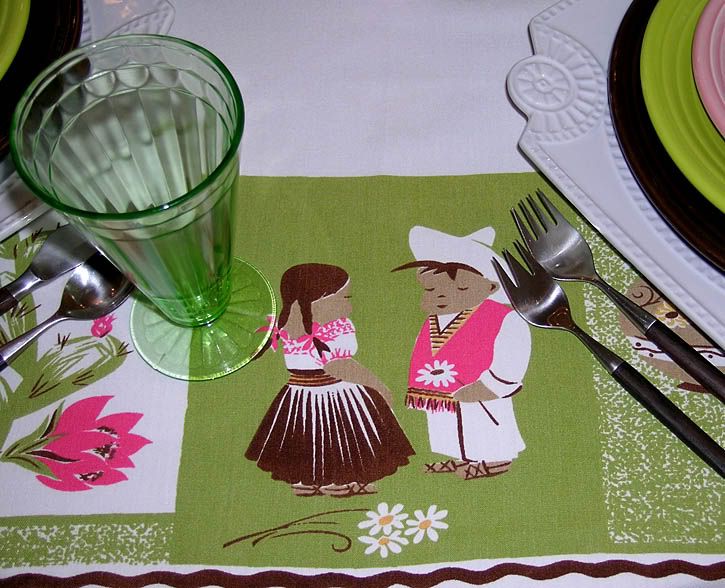 And here they are under the place settings.

The children have some of their burros with them. All are vintage, the two small ones are Harlequin by Homer Laughlin.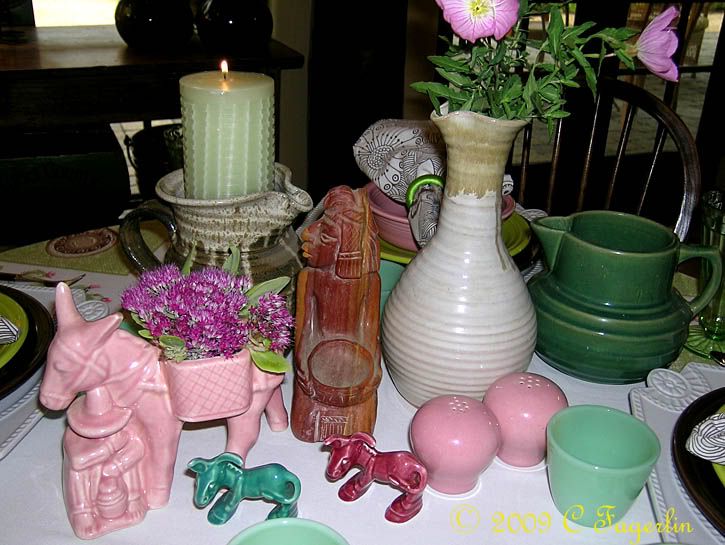 The white chargers are Made in China, Chocolate, Lemongrass and Rose Post 86 Fiesta. Napkins are from Pier 1, Dansk flatware, vintage glassware.