Today's dinner is prix fixe * and the price is ...... well perhaps you aren't willing to risk life and limb for today's gourmet delights, but should you care to join me at the table you should be prepared to risk it all for this once in a short lifetime chance to dine with our ghoulish hostess.
You could of course choose to dine in more traditional style by joining in on Foodie Friday over at Designs by Gollum.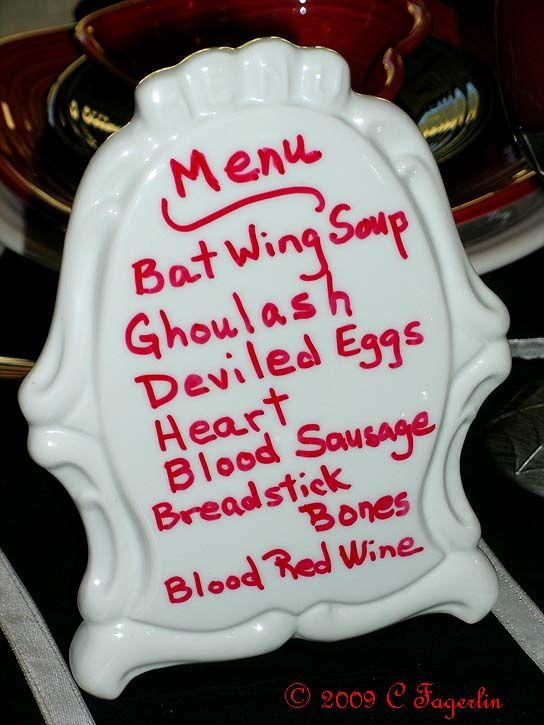 Martha Stewart's Spider Web tablecloth is decked out in Post 86 Fiesta in White, Black and Scarlet, along with Scarlet "Heart" Bowls for the gently sauteed heart listed on the menu. The new Square Fiesta in Scarlet will be used for the still pulsing Blood Sausage.....yum!!
The Black Kenilworth Carafe by Homer Laughlin China holds the Blood Red Wine right from the vein, properly "decanted" served in the exclusive Spider Web Goblinets. The wine is fresh and organically certified by the FDA, not aged for a minute and brought to tableside by your server directly from the vein. Fiesta Allspice is available for diners who like a little extra zing. The allspice provides a unique tang similar to that found in a great Bloody Mary, which is available upon request with fresh bone marrow on the side.
* Place setting knives are not supplied by the proprietor, we have found that most of our guests prefer to bring their own personal knives.