Join in on the great fun over at Designs by Gollum for Foodie Friday
It is beginning to feel like Fall around here and the Citrus Colors work well with this vintage cloth. I'm beginning to harvest some of this year's citrus crop from the garden. My trees are very young so the crop is not overwhelming us yet. We've just picked the last of the winter/spring crop from 2008 and this year's crop will begin to ripen around Christmas. We have 'Rio Red' Grapefruit, 'Chandler' Pummelo, 'W. Murcott' Mandarin Orange, 'Lisbon' Lemon, and a couple of Key Limes that are not liking our cold temps in this little microclimate.
Grapefruit are almost as big as the baby tree!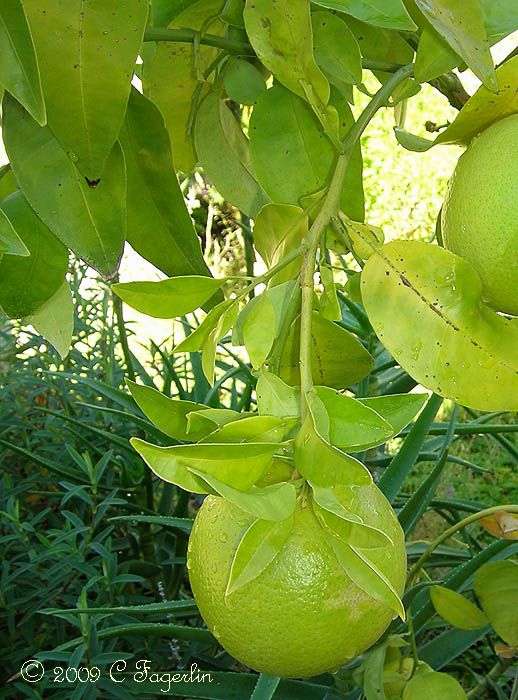 Mandarins
Lemons beginning to ripen with our recent cold snap.