This vintage tablecloth in a deep dusty coral with black stylized bamboo and butterflies, evokes memories of one of my paternal grandmother's 1950s parlors. The touch of Asian influence was everywhere you looked, the turquoise figural lamps, the drapes that this tablecloth reminds me of and just the general feeling I got as I remembered the quiet times in her parlor during summer visits.
Black Post 86 Fiesta dinner plates, Fitz and Floyd salads in the "Renaissance" Peach and "Oiseau de Paradis" treatments, Made in China Chargers, Deauville flatware, Metlox spiral candle holders, and a vintage Homer Laughlin milk pitcher in the Hudson shape. The glassware is antique of unknown origin.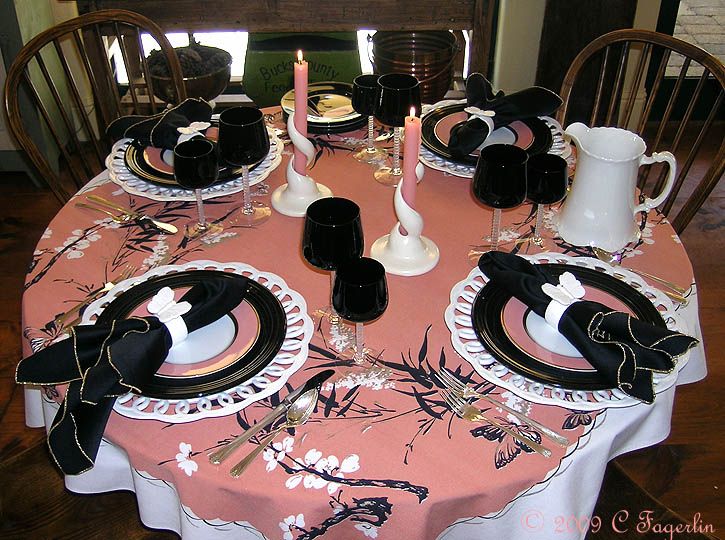 One of my maternal Grandmother's teacups that I use with this setting.
Homer Laughlin milk pitcher.