This vintage cloth is very versatile and these are a few variations I did in trying out different colors that might work with it.
Quatro (aka Quattra, Quattro, Quatra) Post 86 Fiesta on its own. The pewter bowl is Mexican.
Post 86 Sapphire
Post 86 Fiesta in Seamist, Sapphire and Scarlet
Post 86 Fiesta in Scarlet. The glass bowl is from the Lancaster "Cane Landrum" line from the 1930s, named for the caned design in the bottom of the bowl.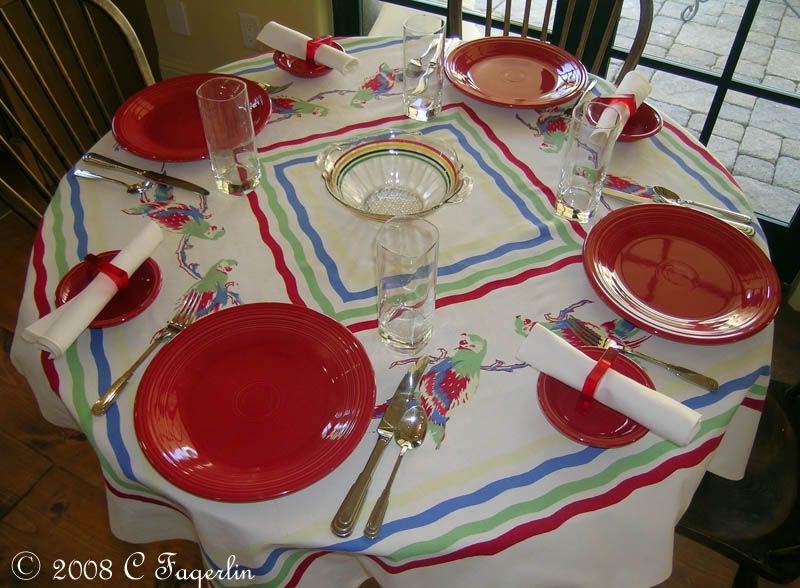 Post 86 Fiesta in Seamist and Yellow, the bowl is a vintage HLC salad bowl known as the "Scale Bowl." It was modeled in April of 1935, is fairly easy to find and comes with a variety of different decals in the center.