A Tale of Three Lamps
It was pretty common in the 1950s to make vases into lovely table lamps. These two belonged to my folks and they came to live with me about 10 years ago. They evoke memories of times past, where they sat on side tables and lighted a family's activities. I replaced the shades as the originals were thread bare and am happy to say that they very closely replicate the original shades. The treasure trove of lampshades at
Finishing Touch Home Decor
in Walnut Creek, CA gives you many choices for making your lamp all it can be. Be sure to take your lamp(s) with you if you visit a lamp shade shop. It's just like shopping for a new outfit, you need to take "the body" with you for a proper fit. All three of these shades were off the shelf, not custom made.
This was a vase picked up in Greece and it originally had a foot that matched the body of the vase. The lamp maker cut off the foot and added the brass embellishments and marble base. It's a much prettier lamp than it was as a vase.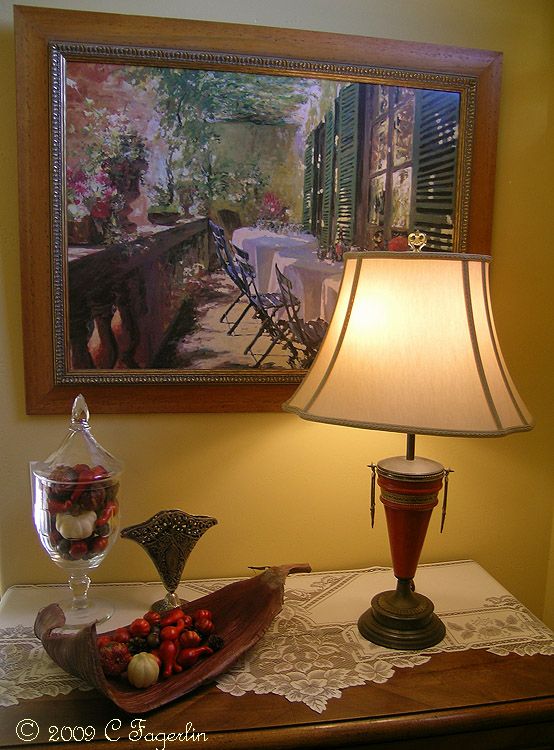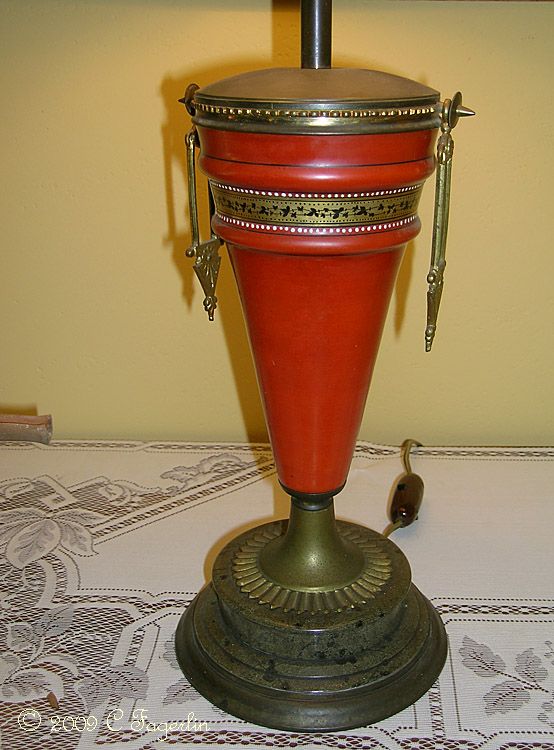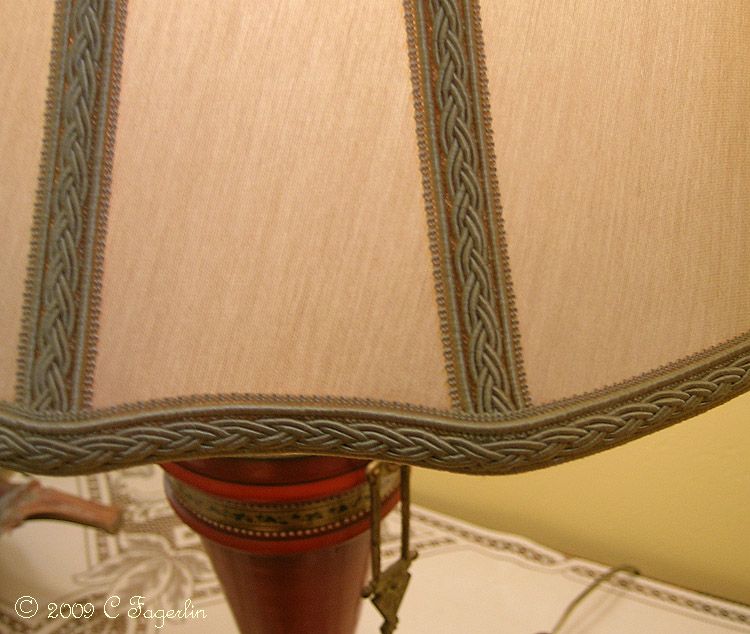 This glossy black vase became a lamp too. It's original shade was yellow silk pleated very much like the replacement I chose. To replicate the yellow would have been about three times the cost as the off the shelf version.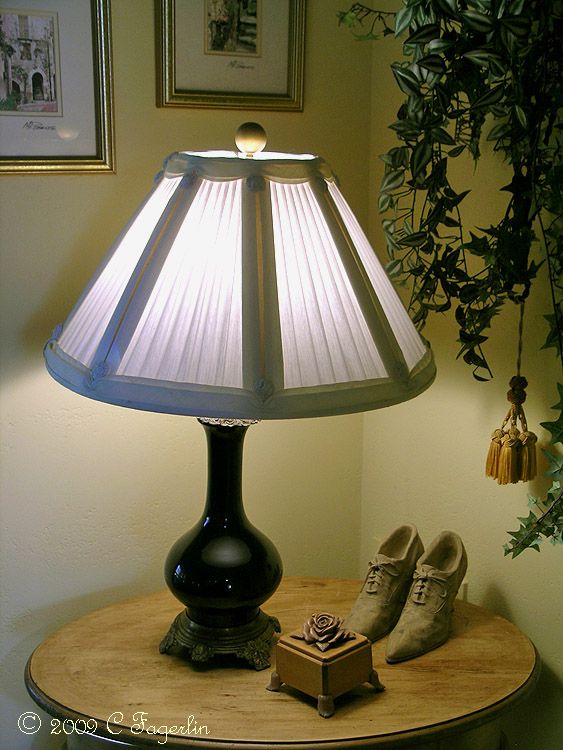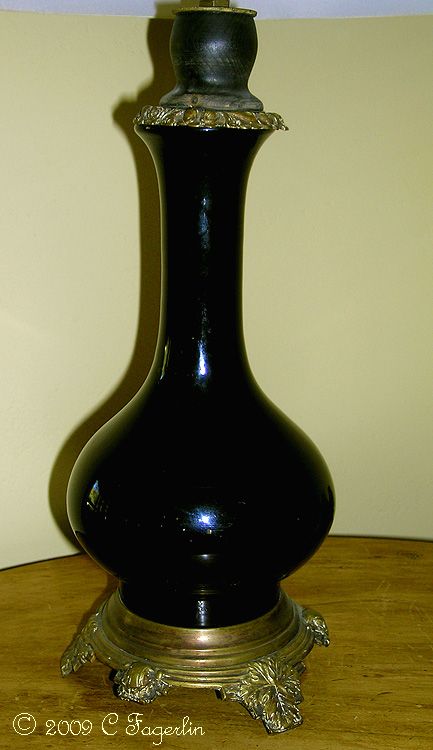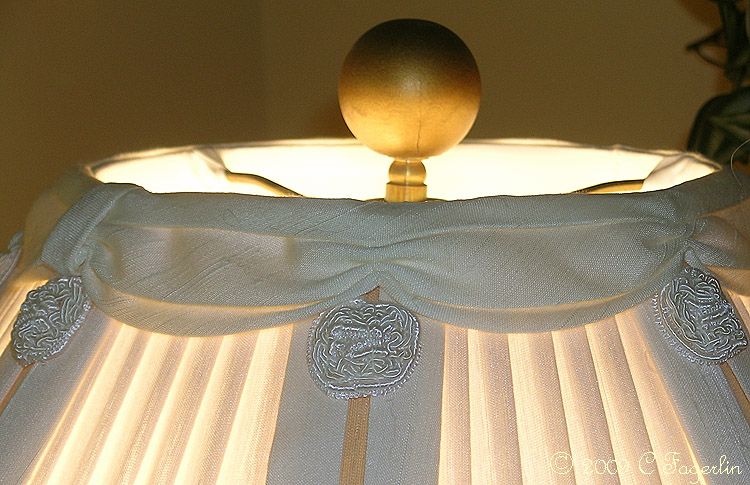 And a third lamp that received the perfect little shade is a vintage Fiesta Syrup in Cobalt. These were made into lamps back in the day, but mine had lost its shade somewhere in the intervening decades.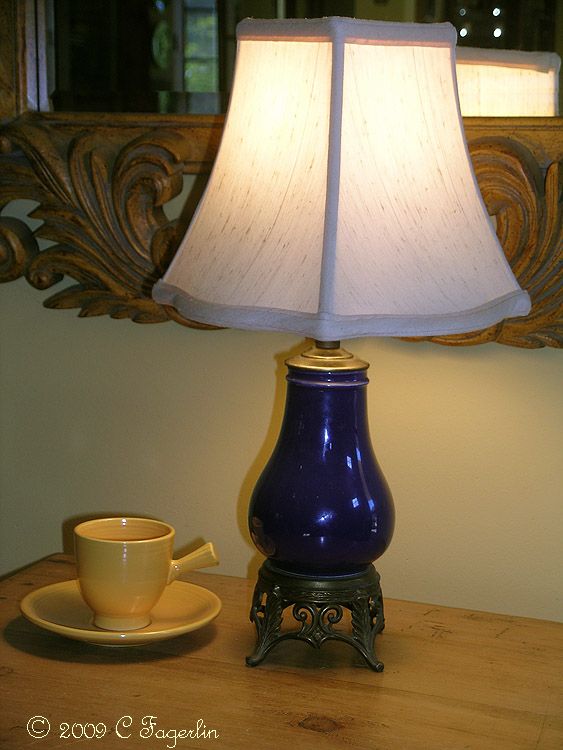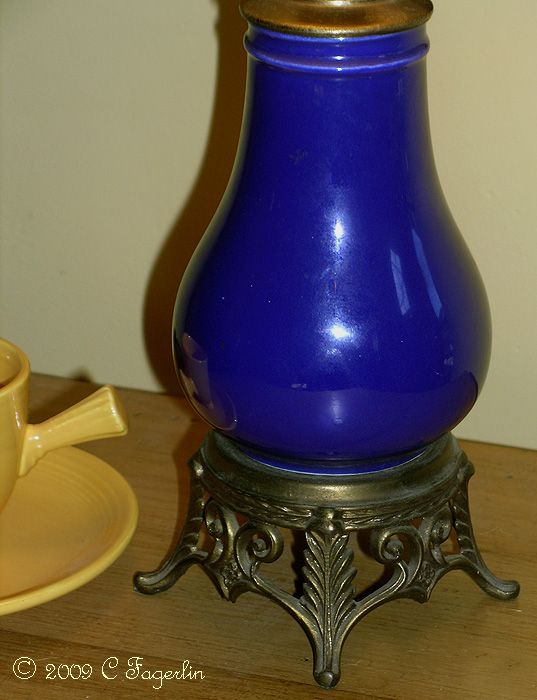 And an old image from when I acquired the Fiesta Syrup Lamp about 10 years ago. Somehow I manage to work Fiesta into most every post in one way or another.