Oh my goodness, it's time for Foodie Friday again! Jump on over to Designs by Gollum to check out the fun and food and frolic!
Chicken and eggs for breakfast

.... why not? We'll all need our strength for the upcoming mad dash to Thanksgiving. Join everyone over at Designs by Gollum for Foodie Friday to pick up some choice decorating and food tips!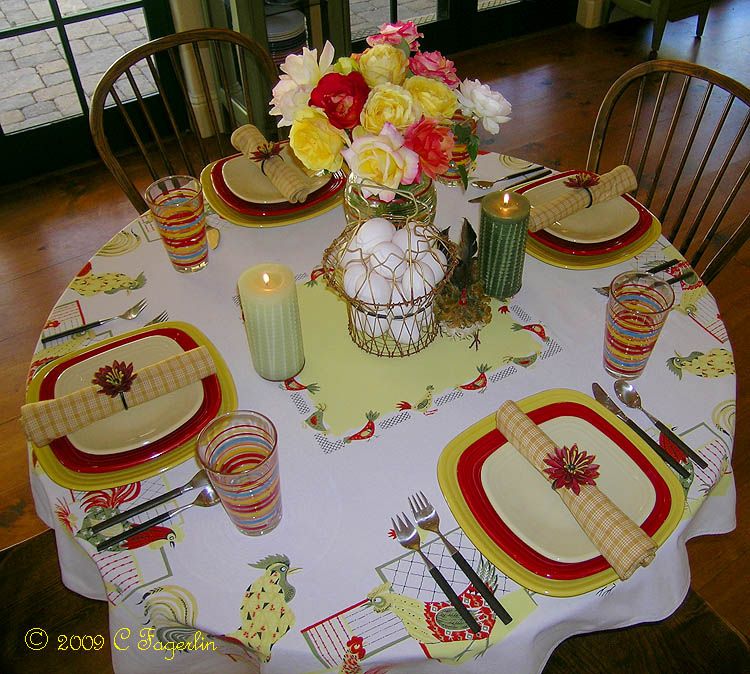 Vintage tablecloth

decked out in "Square" Post 86 Fiesta Sunflower, Scarlet and Ivory. Licensed "Brights" glassware, Dansk flatware, and roses from my garden.
The "egg-basket" is vintage and is collapsible and stores flat. It may have been meant to be a salad dryer, but I've always used it for eggs.
Speaking of salad dryers, my new favorite TV show for this season is

Man Shops Globe

and Keith found a wonderful salad dryer on last night's program. Catch it on Sundance Wednedays! In the weekly intro he states he has the world's best job and after watching a half dozen episodes, I would have to agree with him.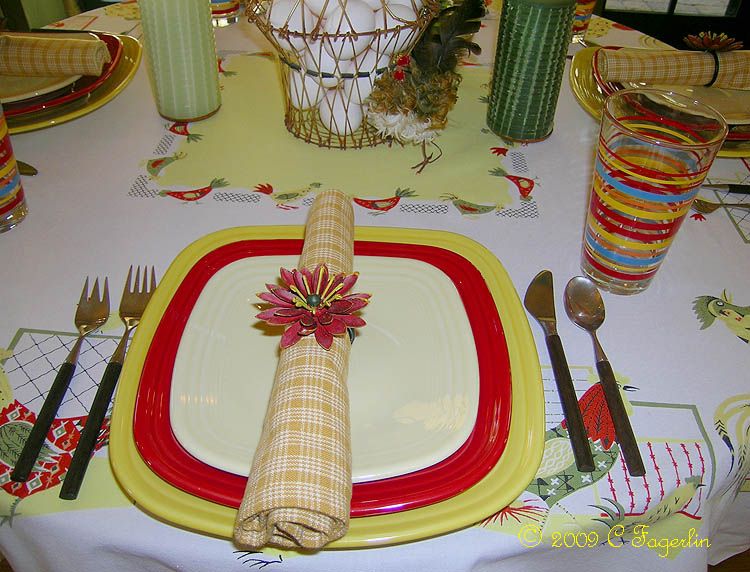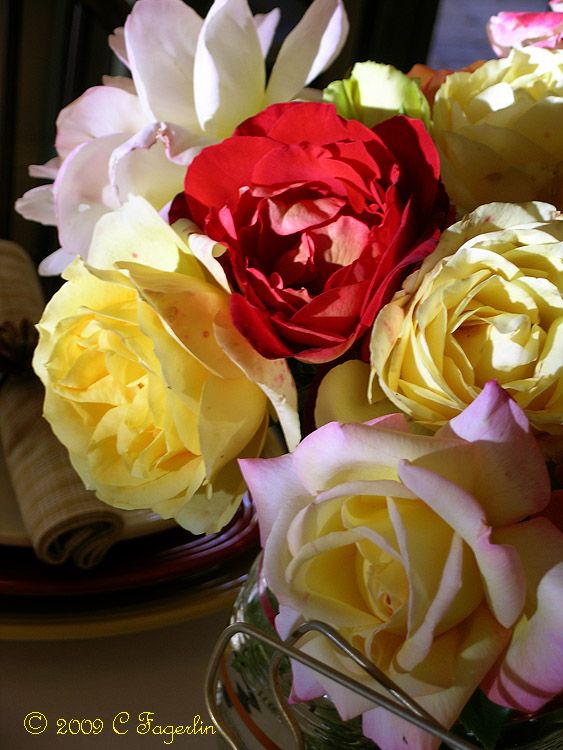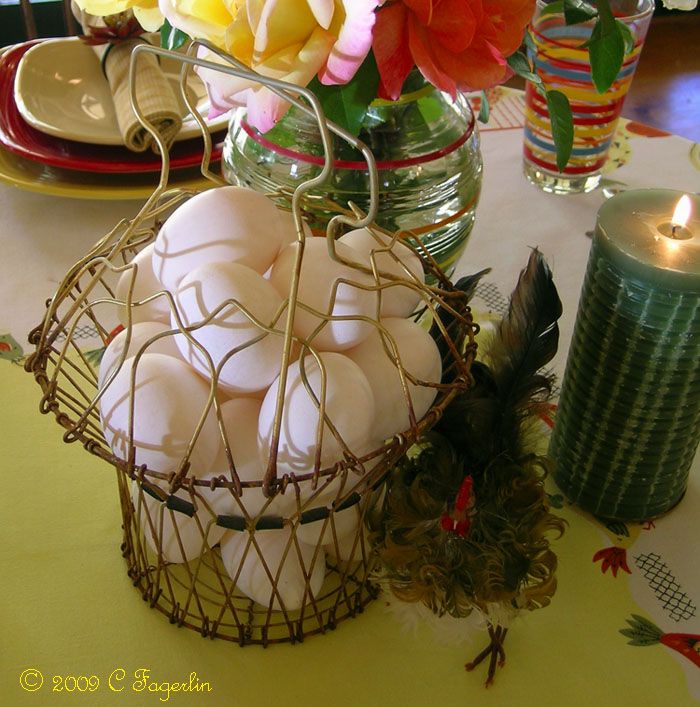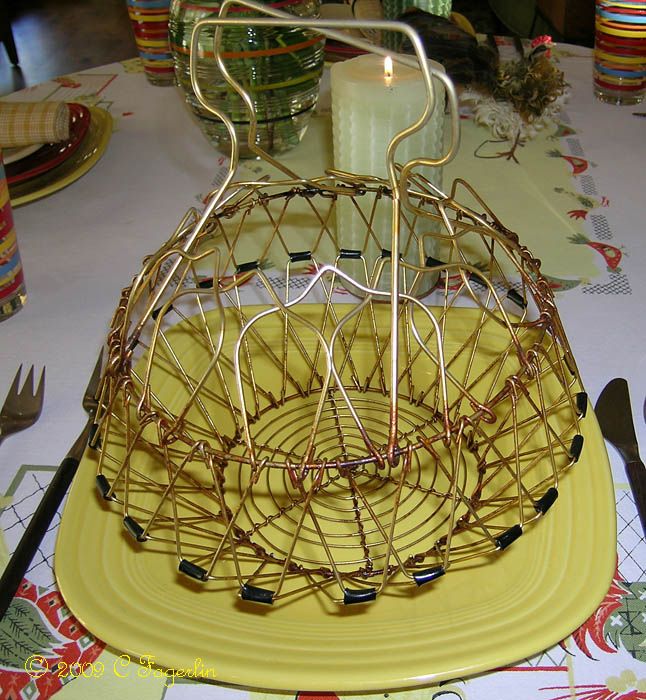 Nothing earth shattering in this week's recipe file, but I will share a simple recipe I cut out of an ad decades ago for Blender Hollandaise ...... no fail, takes 3 minutes and the raves just roll in. Use it for steak, eggs Benedict, over steamed veggies or as DH suggested a few nights ago, "Could I just have it in a mug and drink it???"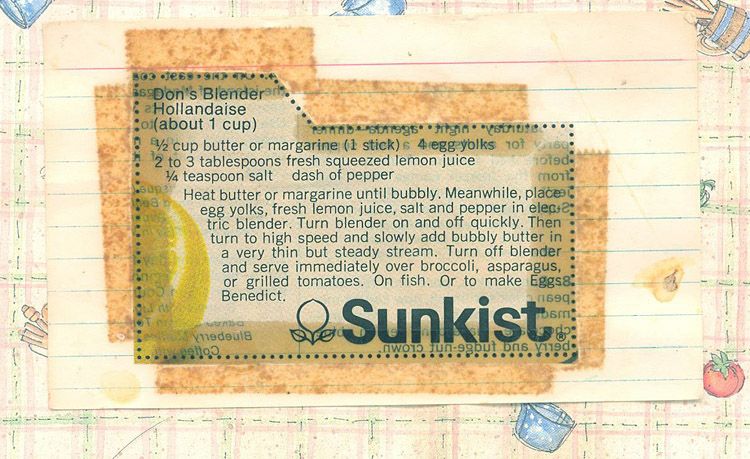 I use extra large eggs, more than a dash of freshly ground pepper and more lemon than is called for.
Add a couple tablespoons of freshly chopped tarragon for a faux Bernaise to top off your favorite steak.