Welcome to another Metamorphasis Monday hosted by Susan at Between Naps On The Porch!
Do you love silk flowers like I do?

They do serve a purpose in arrangements, wall decor, and the quality of the available products just keeps improving. But after awhile the dust and the original appeal generally tends to wear out its welcome. Do you have old baskets, arrangements, loose silk flowers hiding out in a back closet or the laundry room or a forgotten top shelf??
What you need for this project:
Dusty and forlorn old artificial flowers
Spritzer with diluted dish soap or straight Windex
Garden Hose
(If your stock of silk flowers is limited, remember to hit Michael's or a similar source during their after season sales. I just picked up some at their sale a few weeks ago ....... $2 for a sunflower bunch holding about a dozen blooms.)
Bring out those poor posies,

hose them down, dry them in the sunshine and begin to bring them back to life! Now that they are all clean and have their leaves curled nicely, it's time to decorate your Christmas tree. I haven't done this for a number of years, but my Flowery Christmas Tree is back for a reprise this year. You might notice that the bottom branches seem a little

"bare"

....
that's because my fur baby Homer The Cat has already starting sneaking away with ornaments near the bottom. He takes them into the grandkids room and hides them under the bed linens. I think his Mom dropped him on his head when he was just a slip of a kitten.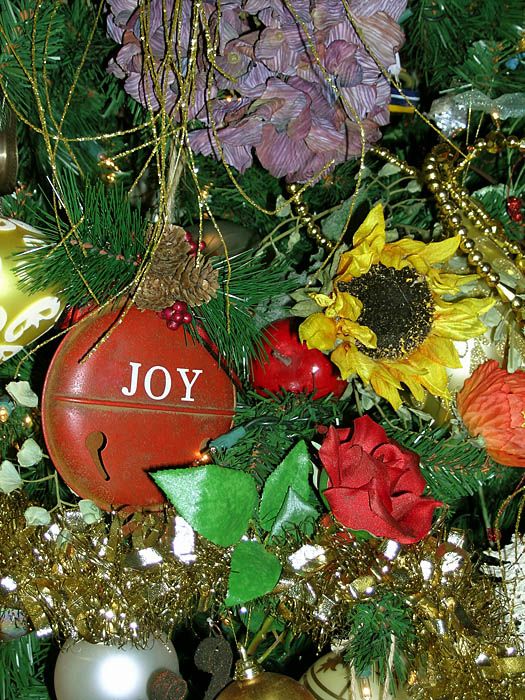 And this is one I did in 2002