It's that time again ...... Outdoor Wednesday over at A Southern Daydreamer!
Now that all the Jack-O-Lanterns and spooky ghosts and goblins have departed until next year, I was looking for a way to bring some of the garden indoors. A dried arrangement in this large urn will serve the purpose until Thanksgiving gives way to the Christmas season.
These are the seed heads from ornamental grasses, Hylotelephium (syn. Sedum) 'Herbstfreude', better known in this country as 'Autumn Joy' and some of its cousin cultivars, dried Hydrangea heads including 'Endless Summer' which is still holding on to its pinkness and finally the drying fruit from the Canary Date Palm - Phoenix canariensis.
I think these things might work well together ......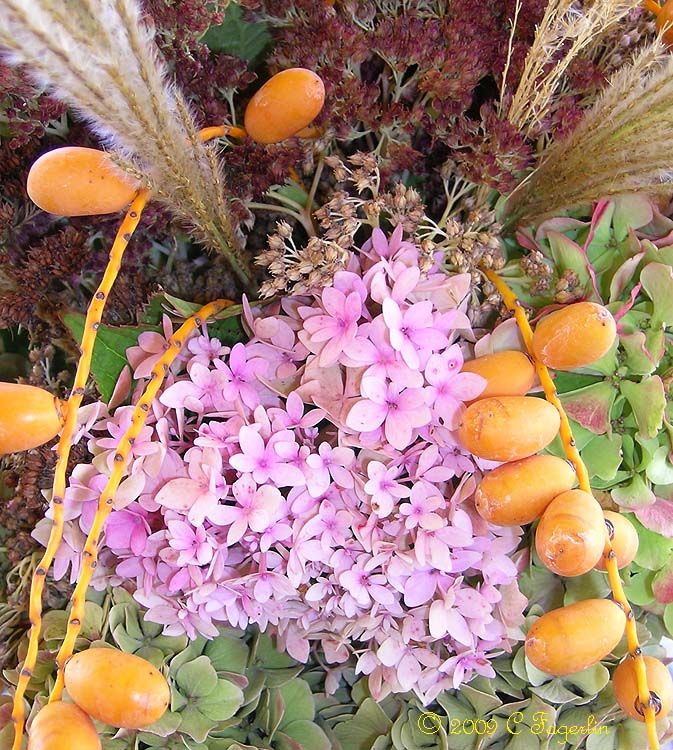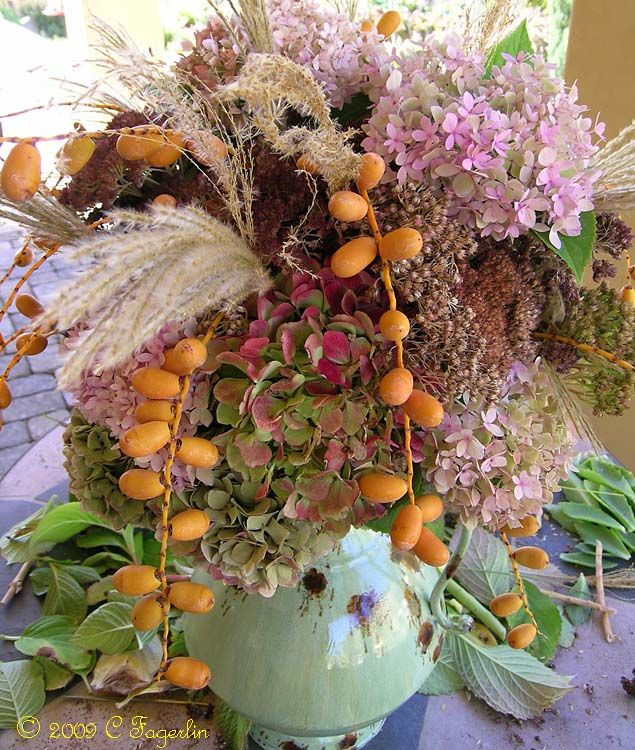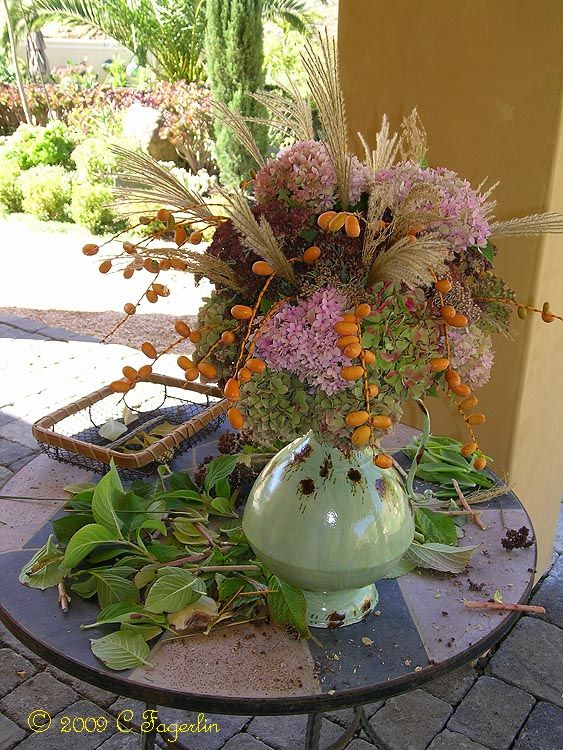 The leftovers......
And I'm good to go until after Thanksgiving! Remember to check your own "garden debris" for an alternative to that expensive bouquet from your florist. You decide, is this successful?
Stop by next week when I'l be using more "garden debris" as table decor, hope to see you then.
And after just a couple of days in the house the grass fronds open up and get that wonderful fluffy feathery look to them.