More Concentric Circles -
Another colorway for this vintage tablecloth appeared a few weeks ago here on The Little Round Table.
Concentric Circles
This time around the cloth is sporting Post 86 Fiesta in Sunflower, Rose, Shamrock and Persimmon. The donkey planters are vintage, as is the glassware, the flatware is Cityscape and the mugs are Fiestaware 2000 in Persimmon. A great way to brighten an otherwise dreary day!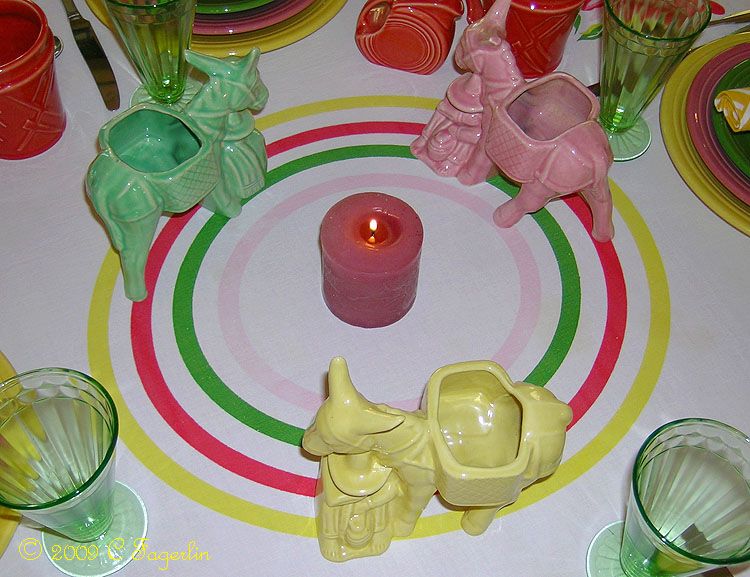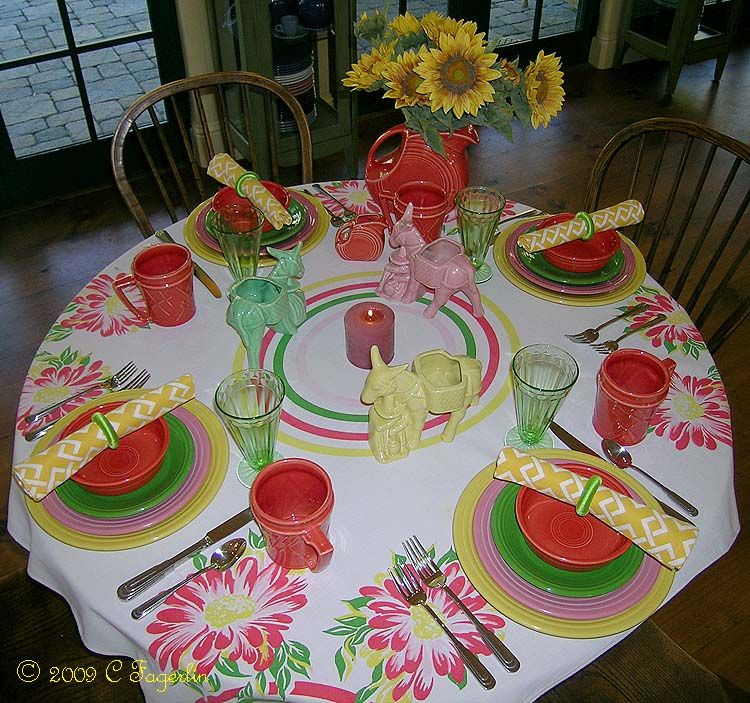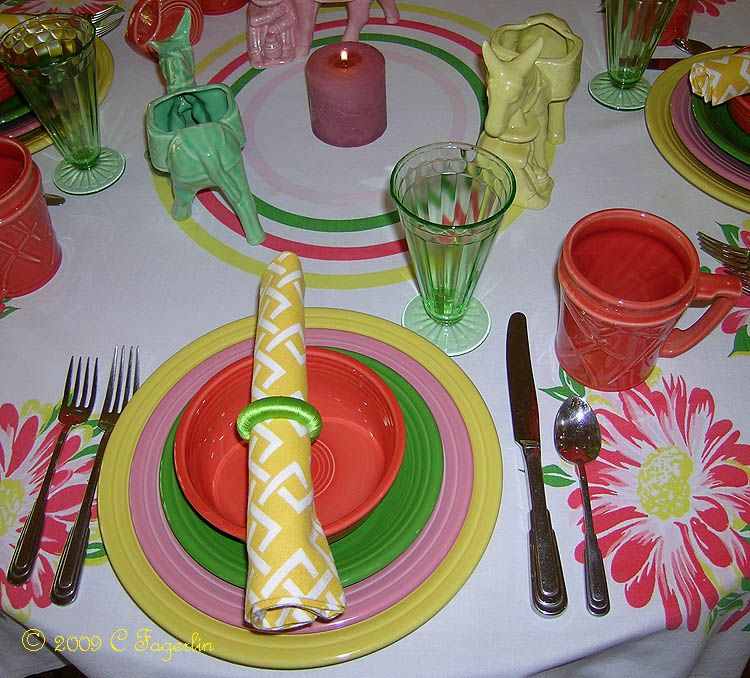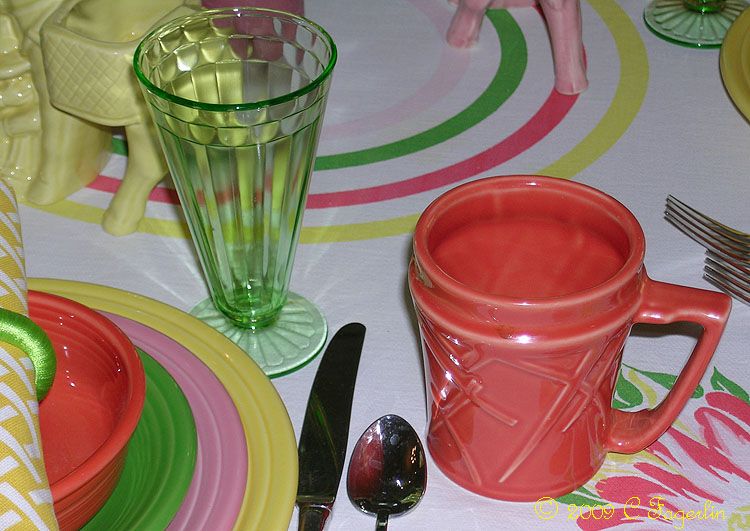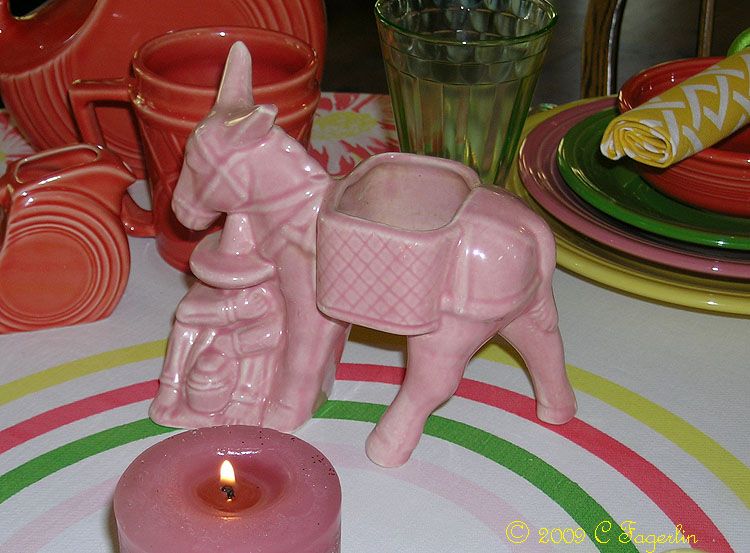 COMING UP ON THE LITTLE ROUND TABLE:
(Become a follower and you can receive the feed from TLRT automatically)
Thursday - "Fall Fantasy" Fiesta for Tablescape Thursday
Friday -
Show 'n Tell: Heidelberg Castle and Perkeo's Story
Foodie Friday: Don't Put All Your Eggs In One Basket
Sat/Sun - From The Archives:
HLC's Nautilus "Early America"
Let's Do Lunch!
Monday - Vintage Vera Leaves Part 1 + Mosaic Monday
Tuesday - Vintage Vera Leaves Part 2
Wednesday - Vintage Vera Leaves Part 3 + Outdoor Wednesday
Thursday - Cluck Cluck And Cock-A-Doodle Do for Tablescape Thursday