"Vera's Falling Leaves Thanksgiving"

for

Tablescape Thursday

over on Susan's lovely porch and blog called Between Naps On The Porch.
These lovely glitter encrusted leaves decided they wanted to be glow in the dark leaves, more appropriate for Halloween I think! In person they add a nice glittery look to the table, but in the presence of a flash they positively take over the world!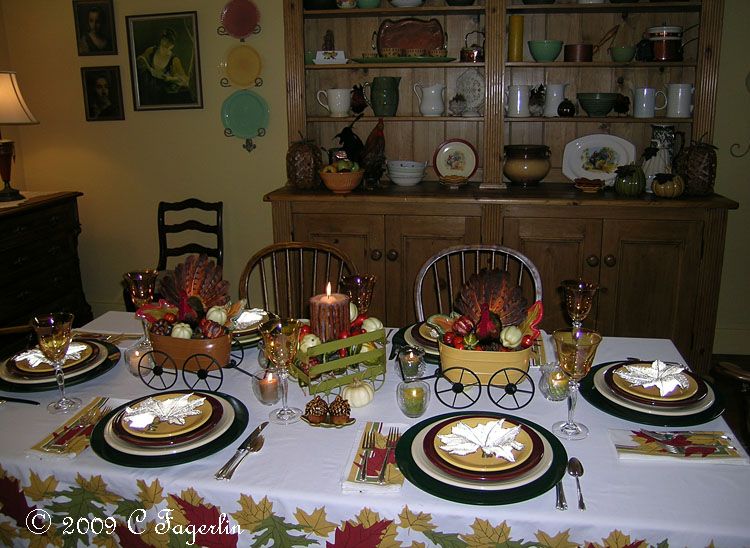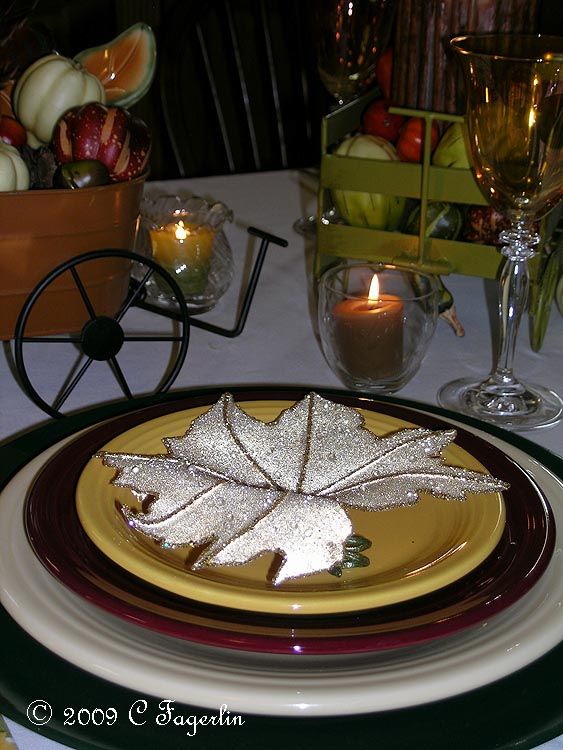 So I removed the leaves and went back to do this again. Ivory and Cinnabar Post 86 Fiesta with vintage Yellow Fiesta salad plates and hunter green chargers. American Directoire sterling, glassware from Pier 1.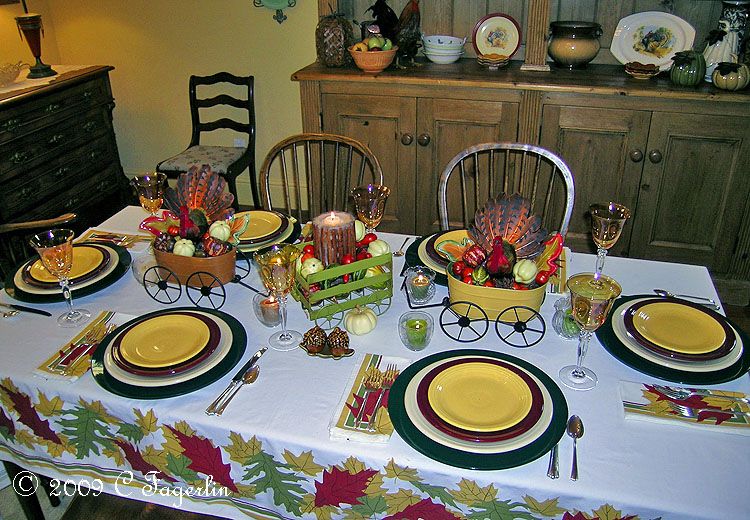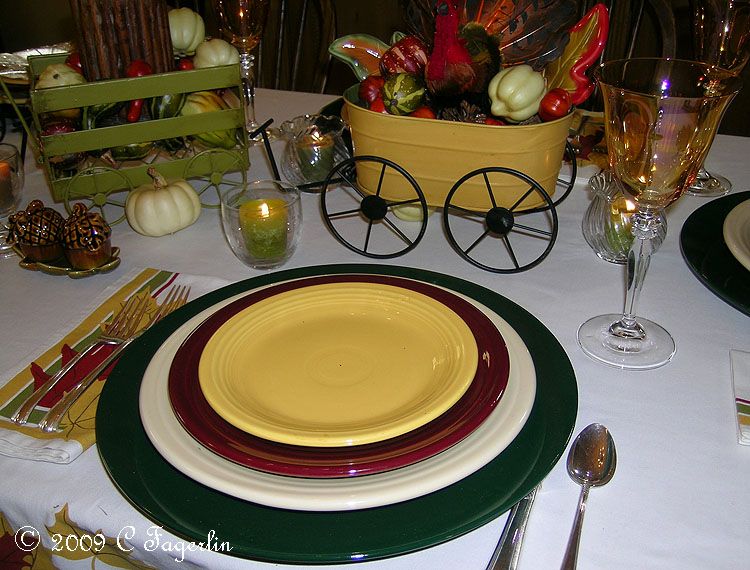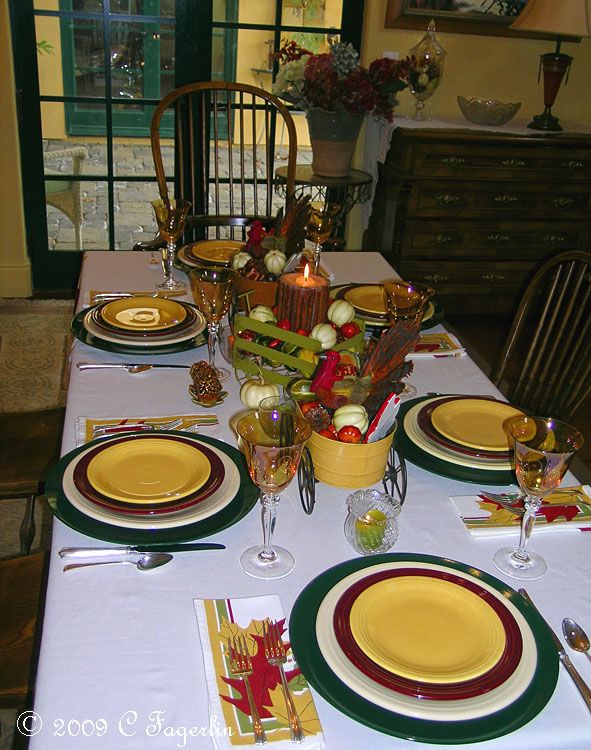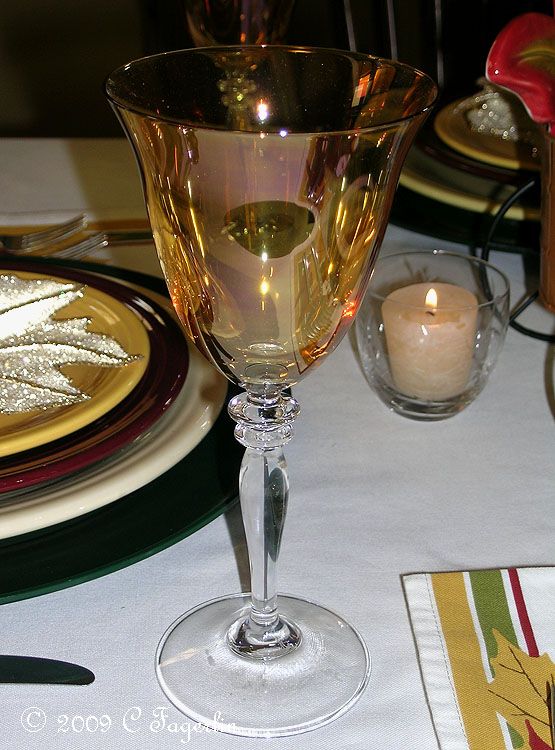 I found these cute little acorn salt and pepper shakers at my local Ace Hardware for $5.00! It's the best Ace ever, with a large seperate room dedicated to high end cookware, gadgets, dishes and ornaments at Christmas time. Just too much fun browsing through all the gadgets ever made for a kitchen and finding a few that I just can't live without. I stopped by there yesterday to buy a fly swatter (they carry several kinds, two of which I remember from my Grandma's time) and these shakers are just one of the items that immediately jumped into my hands.
And the carts came from Michael's post Halloween sale for $2.00 each.
Looking over the proceedings from the buffet are an Ivory vintage decorated Fiesta dinner plate and an HLC vintage Kenilworth platter.
The linens are one of several new designs from Vera carried by Macy's and this pattern is called "Falling Leaves." More information can be found at this post from September
.
Wishing you and yours the happiest of holidays on this Turkey Tablescape Thursday.