Welcome to Show and Tell Friday brought to us each week by My Romantic Home! I had a hard time choosing a subject this week, but here we go with "Things That Are Wooden" ..... treasured memories again from my time in Europe as a kid. Keep in mind that whole "Princess" thing I had going as I tie this into some of my previous posts. Check back on previous Fridays in the last couple of months if you need to hear the beginning of this rather disjointed tale.
First let's give the princess some music from this little Swiss music box that plays four lovely melodies until it needs to be rewound with the key on the bottom of the case.

This princess does like her wine (remember the size of that goblet???), so we have two hand carved stoppers for standard size wine bottles. The two gentlemen look like they have been dipping into the princess's private stock with those funny looking eyes!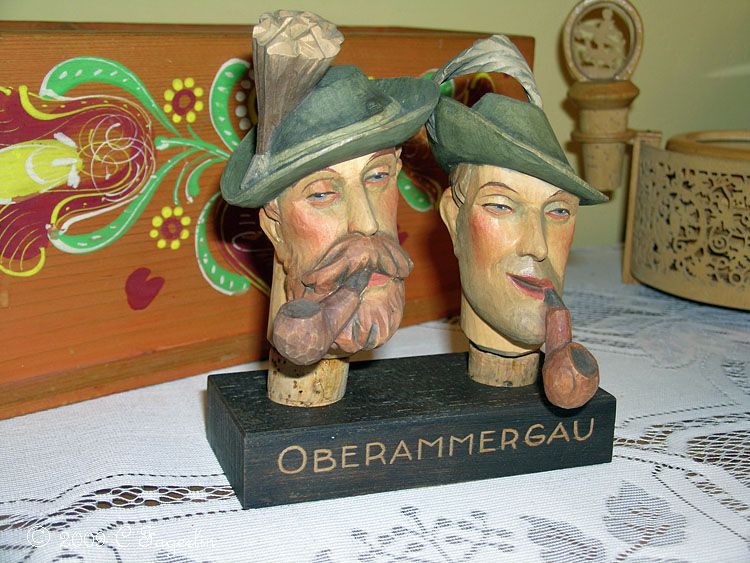 And of course we will need some hand carved coasters in their intricately carved carrier, so the guests don't mar the finish of the princess's fine furnishings.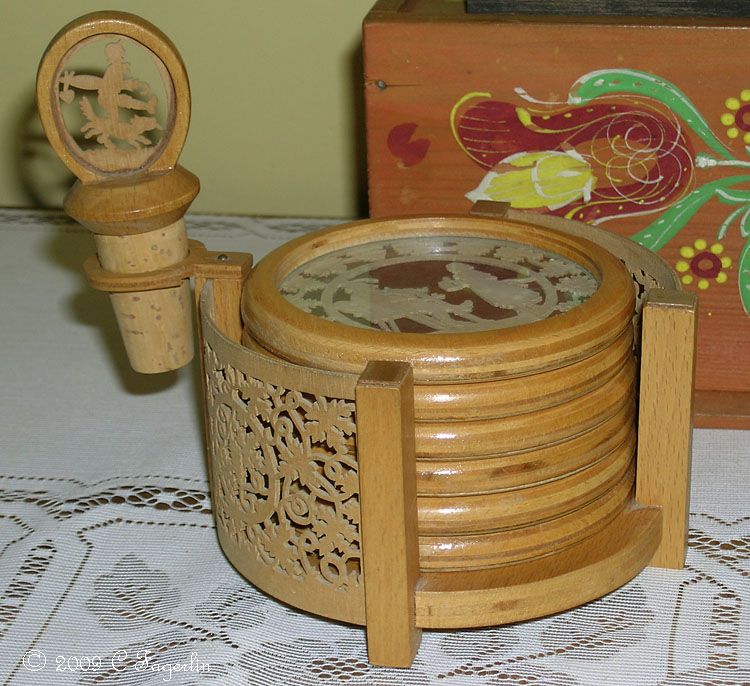 Jewels? Every real princess has a plethora of jewels and these must have been given to the princess by her prince charming, dontcha think??? (Actually this princess prefers dishes or plants, but that isn't quite as "princessy" as this story should be.)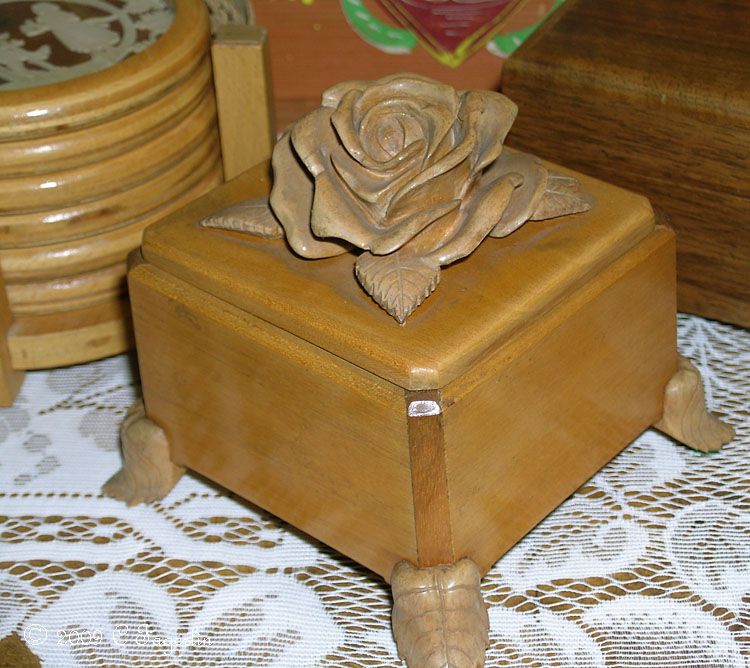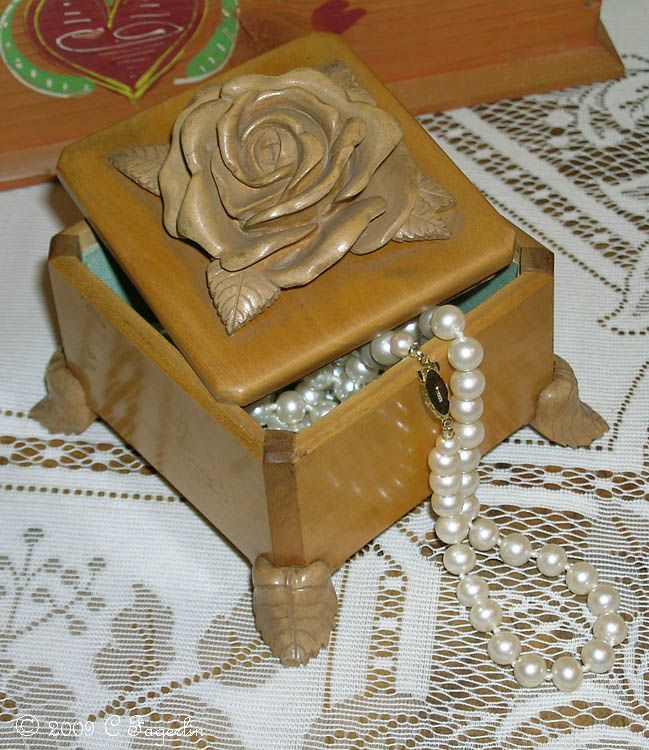 Finally this is really what makes a princess a real true princess ...... she needs a carriage! This one happens to come with it's own carriage house and prince sitting within, coming to pick the princess up for an afternoon ride around the palace grounds.

Please do remember that when I was a "princess" there was no TV, only AFN radio with programs like The Lone Ranger, Fibber McGee and Molly, and what was that other one ?.....it was spooky and I always hid behind a chair....my imagination served me well and kept the boogie man at bay as we drilled for possible evacuation during the Cold War. "The Russians are coming, the Russians are coming!" was a real possibility in our everyday life.

I think I'll open a nice bottle of white, then stopper it with that shifty guy on the left, and carefully place a regular sized goblet on the delicately carved coaster while I try on my pearls. Then I'll pull my carriage out of the garage and go pick up the dry cleaning.