It's time for
Outdoor Wednesday
again!

Hike over to
A Southern Daydreamer
and join in with your outdoor images.
I tried, I really did! It's hard to find Fall color here in my garden, we go from Summer to Wet Winter without most of the color changes seen in other climes. So here's my pathetic result from my search for a little Fall color for today's Outdoor Wednesday.
Left is my young Locust going from green to yellow to brown in the span of a couple days.
Top Right is the deciduous Trumpet Vine 'Madame Galen' (Campsis x tagliabuana) trying to put on a fall show but not succeeding. Center Right - Well there's some RED, time to harvest the pomegranates before the ants get them! Bottom Right - Again from green to yellow to brown in a couple of days, this is a Spice Bush (Calycanthus occidentalis) which is also deciduous.
I sacrifice the great colors of the Fall back in the East and Midwest without hesitation because we have no SNOW!
Vera

was much more successful in capturing Fall in this third iteration of one of her vintage tablecloths. Check the first and second versions of this vintage cloth for some additional ideas. Today's version uses Post 86 Fiesta in Shamrock, White and Chocolate.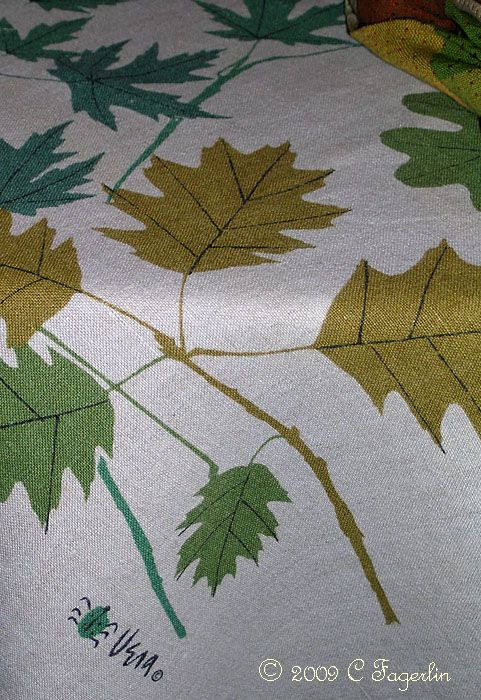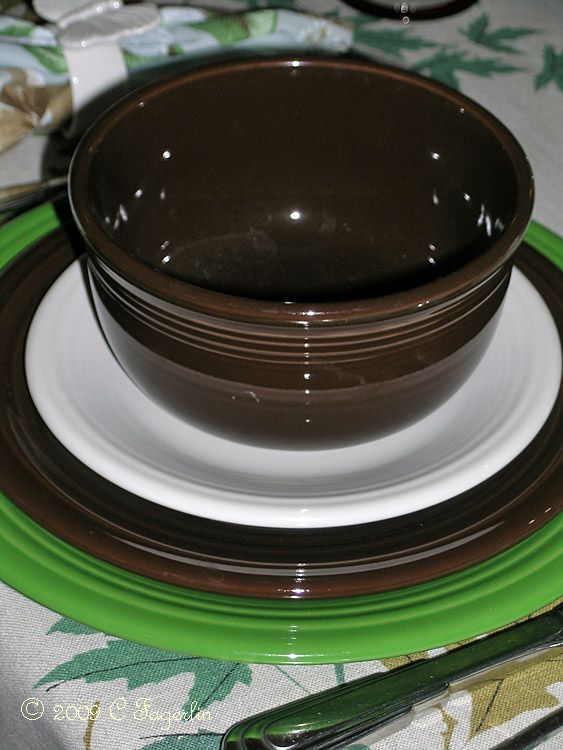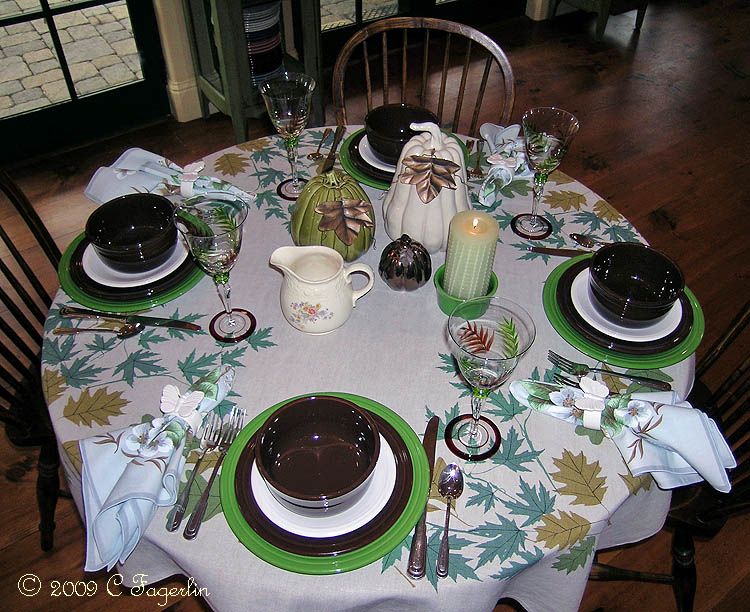 Vintage Homer Laughlin small pitcher.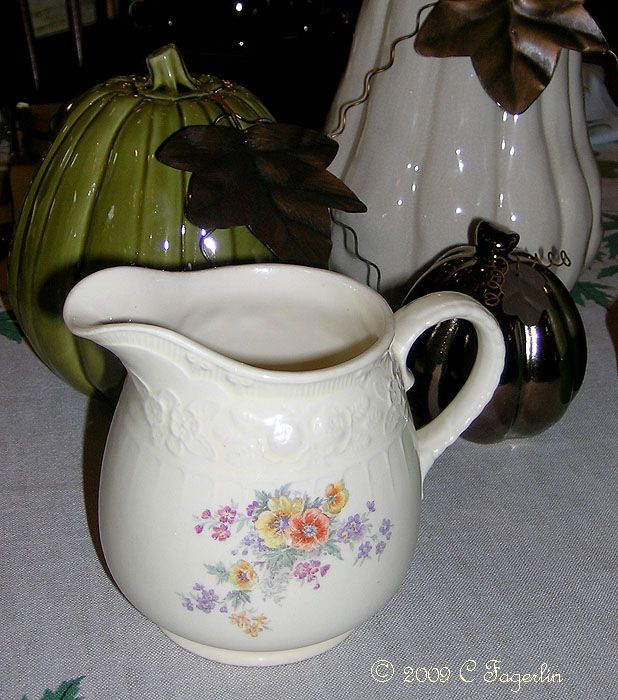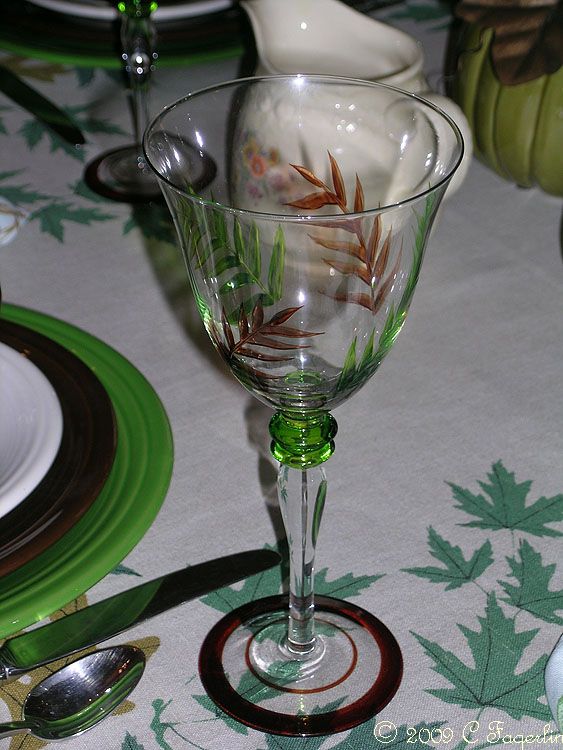 Vintage GPK (Grace Patricia Kelly) napkins designed for Springmaid. Yes, it was "the" Grace Kelly who designed a line of linens for Springmaid.
I've added some additional info and images on the Grace Kelly linens -