It's Mosaic Monday
just a few days until Christmas! Run over to Little Red House and celebrate with your mosaics.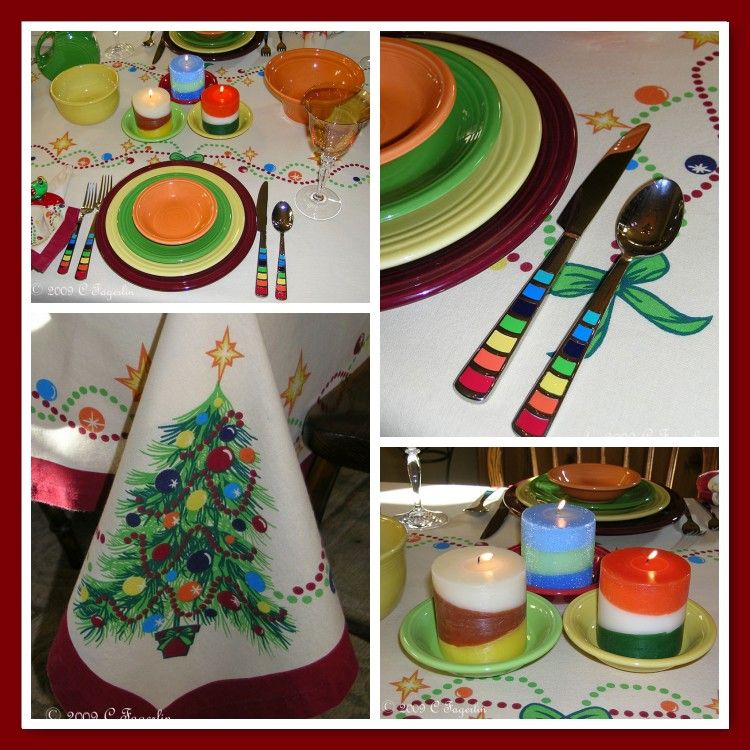 Fiesta Table Linens, Christmas Tree Collection
Just about any color of Fiesta will work with these new Fiesta licensed table linens. Set a retro-festive scene this Christmas with Fiesta table linens. Twinkling stars, ribbons and bulbs in bright, fun colors deck and drape between trees on an ivory cotton ground. This table setting includes the Fiesta "Masquerade" flatware and Post 86 Fiesta in Shamrock, Sunflower, Tangerine, and Cinnabar.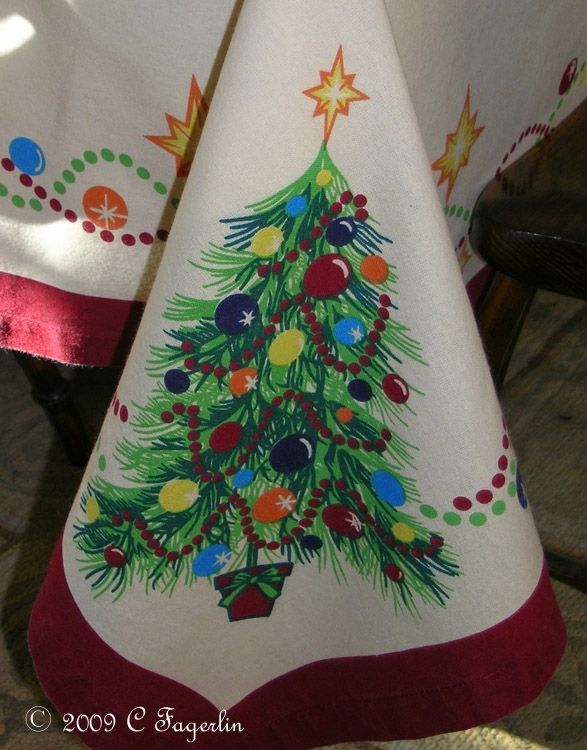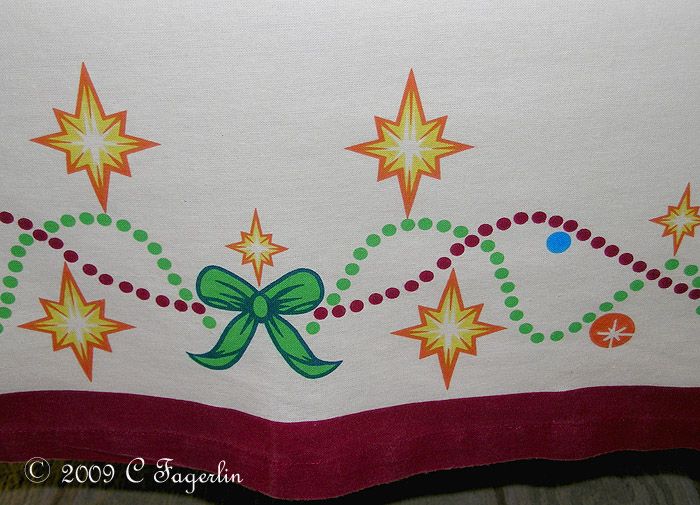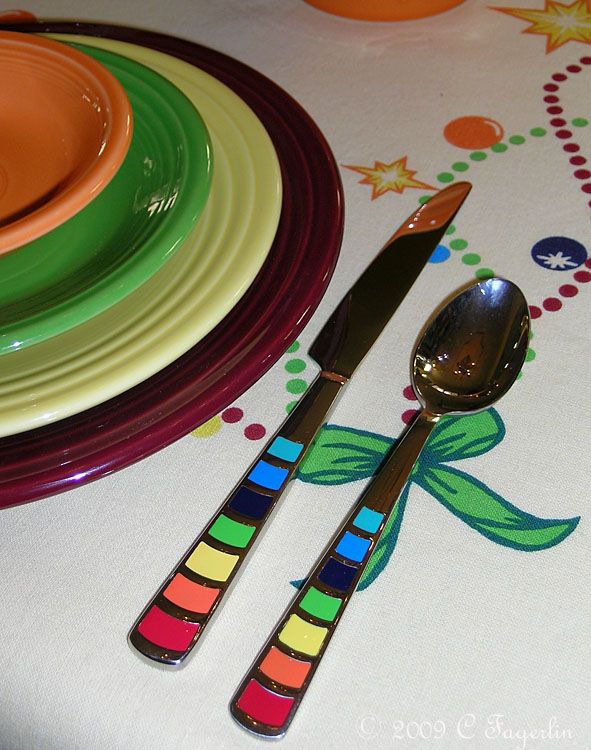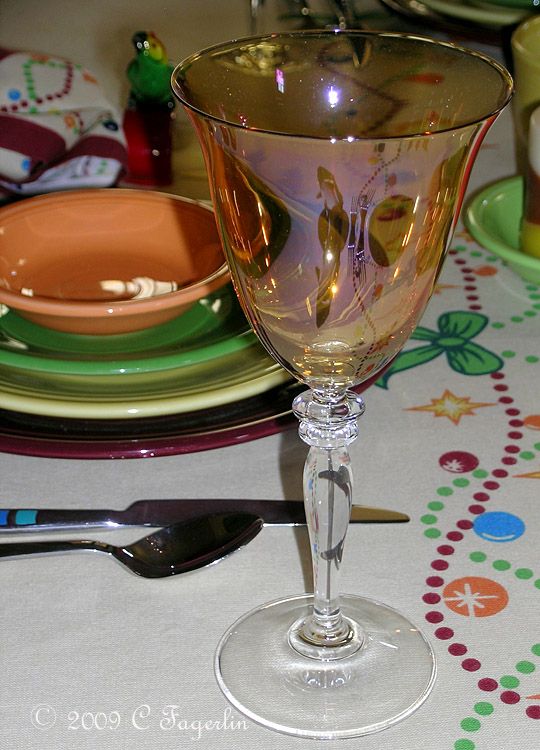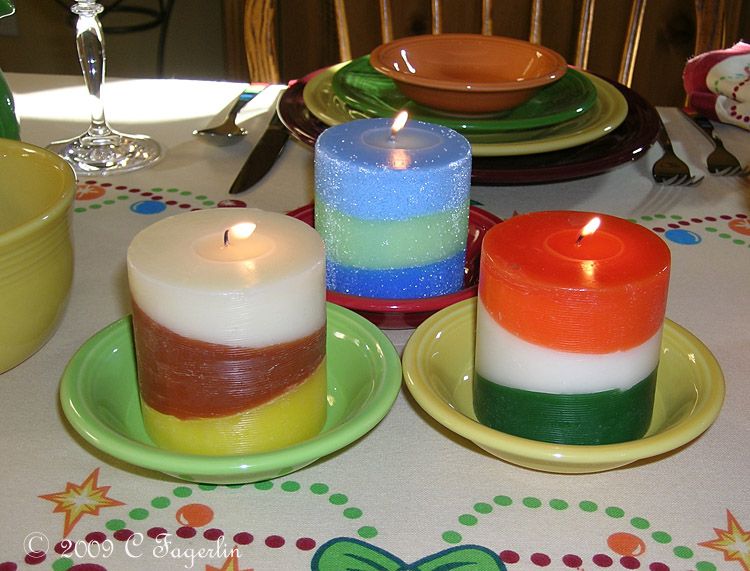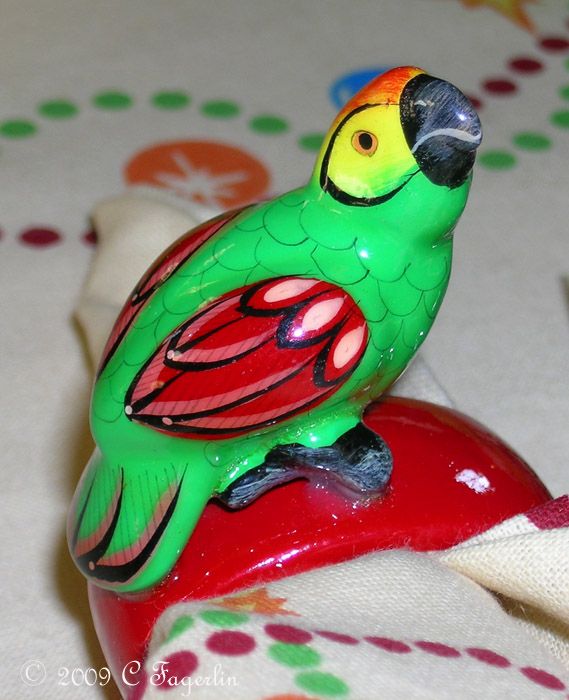 The Hostess bowl in Tangerine.
This is the Gusto bowl in Ivory with the Fiesta Christmas Tree decal, also available in other items from the Fiesta dinnerware line.