Originally posted for Hanukkah 2009
****************
Please welcome our guest blogger Saarin, my friend and fellow dish collector to The Little Round Table for a celebration of the "Festival of Lights" Dec 11-18. Leave comments for Saarin here on The Little Round Table, she'll be checking in as the posts come online each day through next Friday.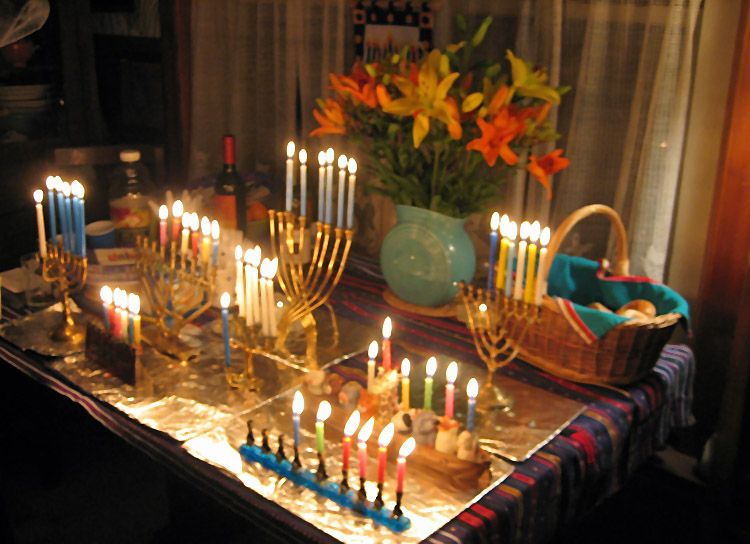 One of the highlights of our neighborhood Hanukkah parties is the lighting of the menorahs. No flash was needed to capture this glowing moment.
Another traditional food of Hanukkah are "sufganyot" otherwise known as doughnuts!