This Hanukkah series was originally posted for Hanukkah 2009
by my friend and fellow Fiesta collector Saarin.
*******************
Please welcome our guest blogger Saarin, my friend and fellow dish collector to The Little Round Table for a celebration of the "Festival of Lights" Dec 11-18. Leave comments for Saarin here on The Little Round Table, she'll be checking in as the posts come online each day through next Friday.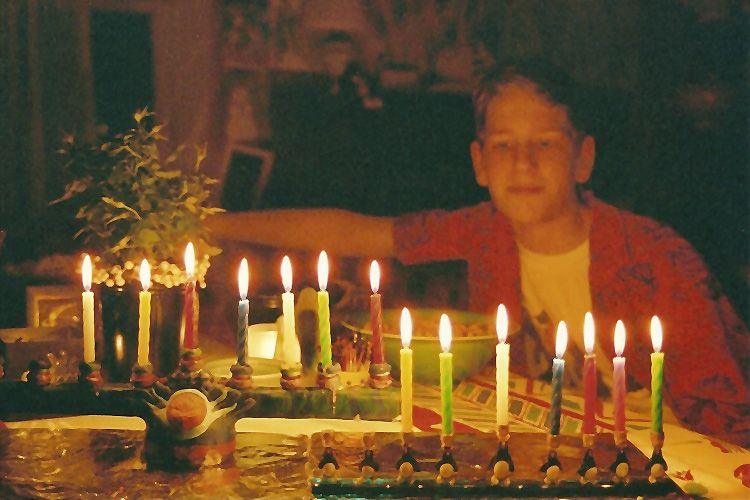 Hanukkah is celebrated

at the same time every year, the 25th of Kislev, which is the ninth month on the Jewish calendar. The Jewish (lunar) calendar is slightly different from the civil (solar) calendar used by most of the world today, so the beginning of Hanukkah falls on a different day each year. The sixth night of Hanukkah happened to fall on Christmas Eve in 2001, when this photo was taken.