Will you
be putting your shoes outside your front door tonight?
The tradition of Saint Nicholas Day

, usually on December 6th, is a festival for children in many countries in Europe related to surviving legends of the saint and particularly his reputation as a bringer of gifts. The American Santa Claus, as well as the Anglo-Canadian and British Father Christmas, derive from these legends. "Santa Claus" is itself derived from the Dutch Sinterklaas.
These two composite figures of Saint Nicholas come out each year as part of my Christmas decorating. The one on the left was my maternal grandmother's and the one on the right was mine as a child.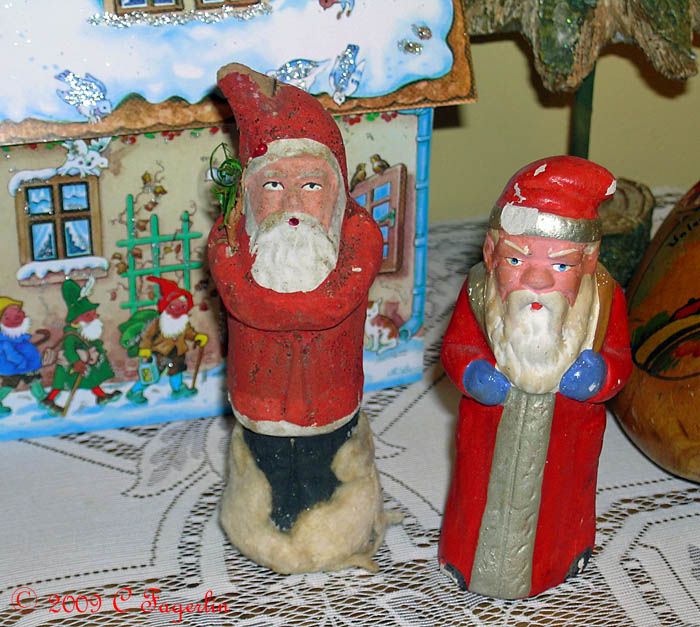 In the small German town of Schwetzingen where I lived as a little girl, the local Saint Nicholas always arrived on the evening of December 5th dressed in long robes, with an authentic white beard and kindly manner. He was accompanied by a fellow traveler called Knecht Ruprecht who was covered in soot and carried a sack and a heavy rod for doling out punishment to naughty children. Nikolaus inquired about the behavior of all children in the house during the past year and promised that good behavior would be rewarded, while bad behavior would bring punishment from the frightening character Knecht Ruprecht.

The tradition was to put your shoe(s) outside your bedroom door or as was practiced in our little town, outside the front door of your house. After the two travelers departed, my brother and I would put our shoes outside the front door before we went to bed. I always put my wooden shoes from Holland outside, hoping for some special treats.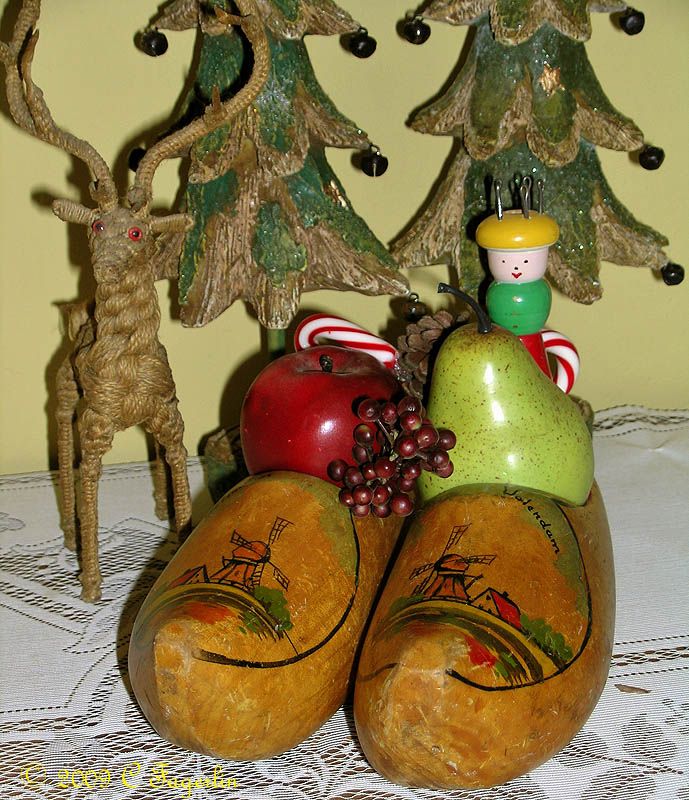 Most years the next morning would find our shoes filled with fruit, candy and a few coins, but one year my wooden shoes were filled with chunks of coal and sticks. At the time and even now I don't know what I had done that was so bad or were my parents just trying to complete the story line. It made a lasting impression on me to "behave."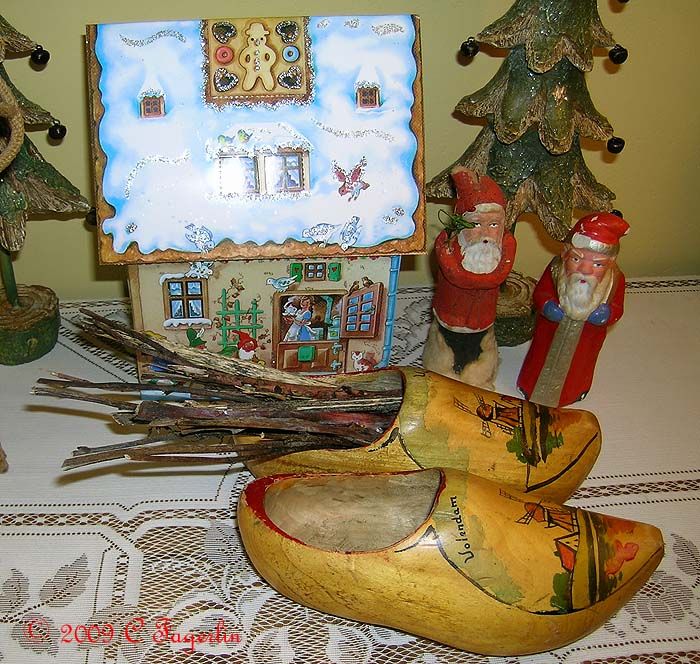 What were my parents thinking??? For a kid with an over active imagination it just added fuel to the fire. This is not a "teaching moment" I would encourage parents of young children to follow.

A service provided by most of the hotels we stayed in during our almost 10 years in Europe was free shoe shining. Guests were encouraged to leave their shoes outside their room doors at bedtime, where they would be picked up and returned by morning all polished and shined. I tried that a couple of times with my shoes as a kid, hoping for some chocolate or other treats ...... but all I got was clean and shiny shoes!