This vintage tablecloth has lotsa pink fish, so I gathered a bunch of pink stuff together with Post 86 Fiesta in Pearl Gray and Rose. The small pink w/gold pitcher is Homer Laughlin from the '40s and was handpainted by an after market company with an old mill pond on both sides.
Contemporary glassware from Pier 1, Dansk flatware, HLC Rhythm salt and pepper, vintage napkins, napkin rings from eBay.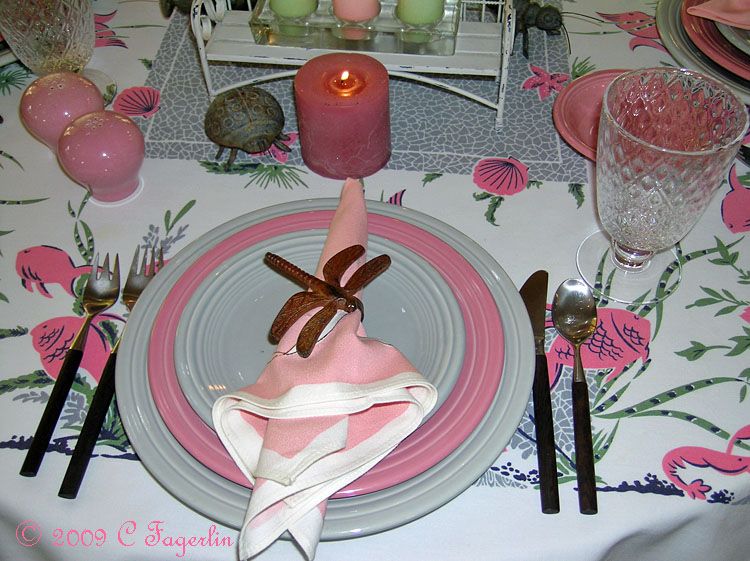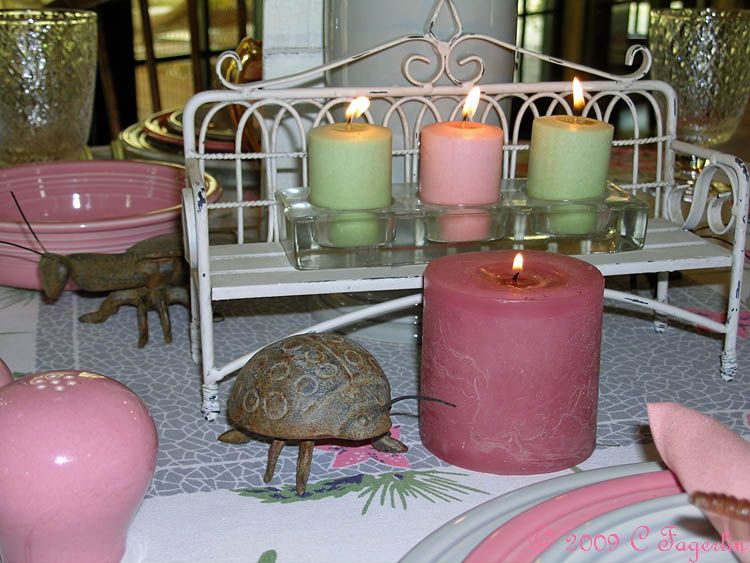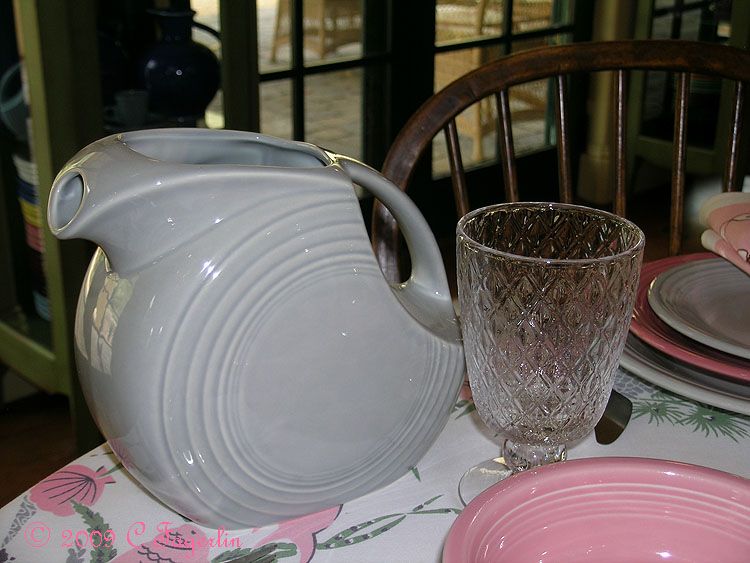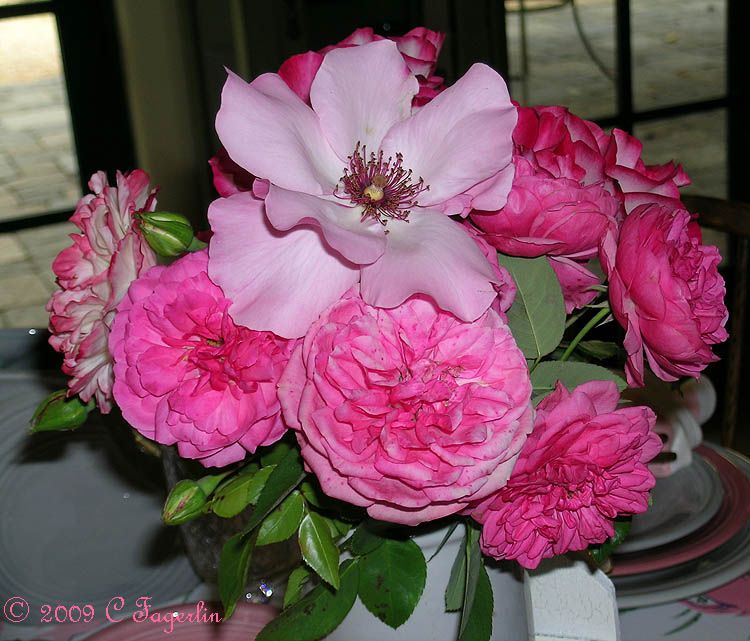 Since it is Foodie Friday, I thought I'd share a quick holiday recipe that is always a hit and it does have something "fishy" in it or at least something from the sea and the main ingredient is pink.
Shrimp Spread
1 lb Bay Shrimp (these are the little tiny guys, fresh is best, but frozen works too!)
or

1 lb larger shrimp cut into small bits
3/4 C green onions (scallions) - tender green portions may be included also
1 C Mayo
1 teaspoon dill
Salt and Pepper to taste
1 Cup (or less) freshly grated parmesan
Mix together, chill for several hours, serve with sour dough bread rounds or crackers