This vintage tablecloth

in gray, scarlet and white presents a nice alternative to the traditional red and green. Post 86 Fiesta in Scarlet is paired with Victorian Collection porcelain from Coastline Imports and silver chargers. The sterling is American Directoire.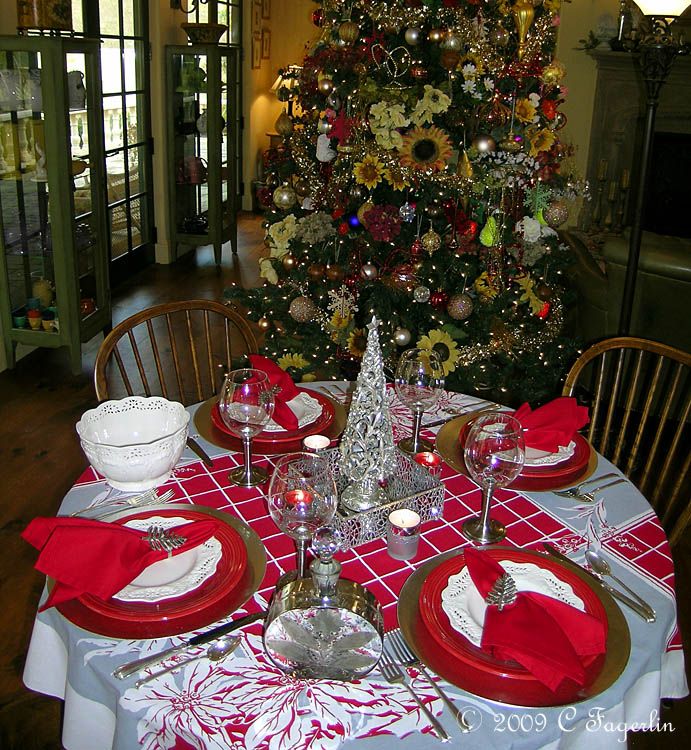 The fern napkin rings remind me of little Christmas trees.