This vintage tablecloth

works perfectly for the new Square Fiesta in Sunflower, Scarlet and Ivory. Deep scarlet hobnail glassware from Home Goods, flatware from Macy's, and napkins from Tuesday Morning. The napkin rings came from Crate and Barrel years ago.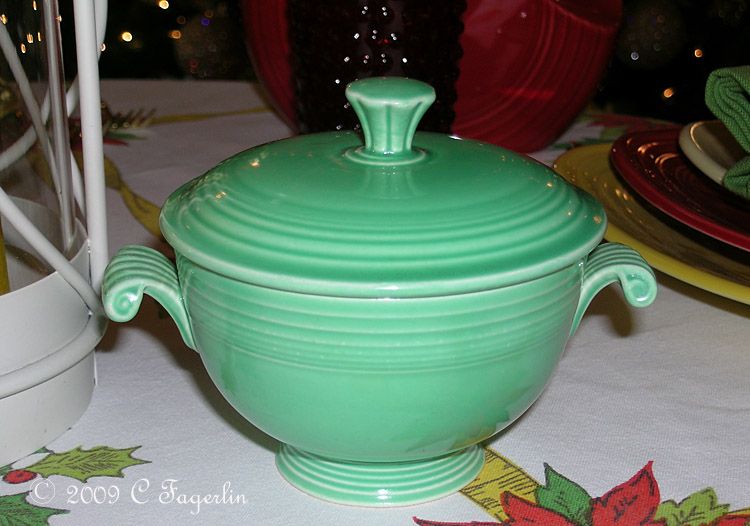 Vintage Fiesta onion soup bowl in light green.

Scarlet Post 86 Fiesta cheese shaker.

1939 World's Fair George Washington pitcher made by Homer Laughlin China.

Post 86 Fiesta Shanrock hostess bowl.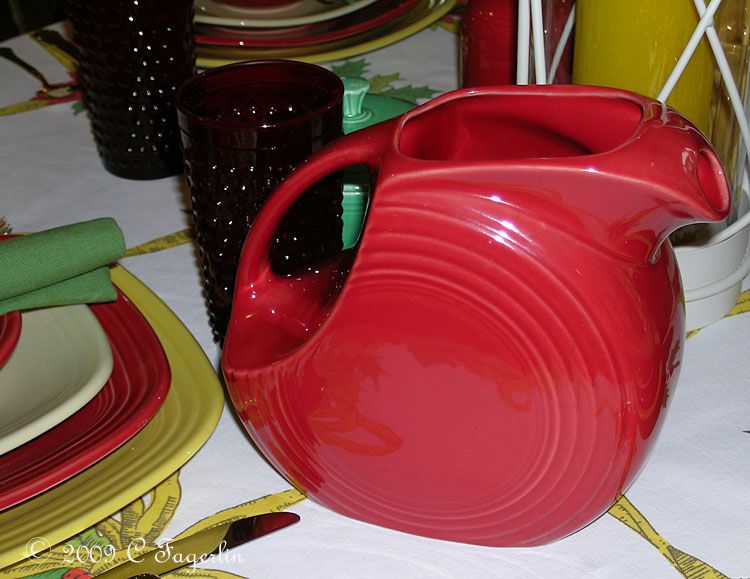 Post 86 Fiesta Scarlet disc pitcher.