Show and Tell Friday
has come around again, where did the week go? Join all the party goers over at My Romantic Home.
Nutcrackers and summer camp

may not seem to have anything in common, but bear with me and I'll tell you the story of my nutcracker.
Every year as a kid I went to summer camp for two weeks. I looked forward to it all year long and couldn't wait for school to let out and board the bus for a get away with all my girlfriends. The first few years we attended the Dad's Club Camp which was just outside of Heidelberg, although for us it seemed a world away from home.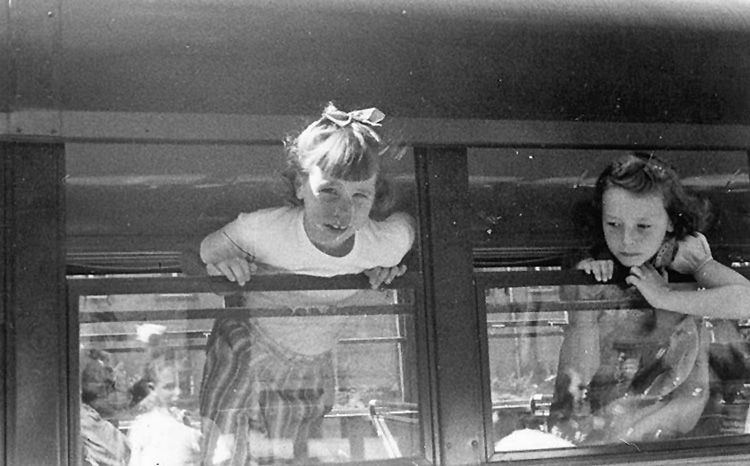 We'd board those huge olive green Army buses and the adventure would begin. Please note that I am wearing my very favorite striped pedal pushers, which I think were made from an old house dress of my mother's.

We all look mighty glum in this picture, I think the sun must have been shining in our eyes. We camped in big Army tents with wood platform floors, regulation cots and linens. Those wool blankets made me itch all over! Our tents were inspected every morning for tight sheet corners and tidy everything else. The flag in front of our tent indicates that we had been consistantly the best kept tent for the week.

When we became Girl Scouts we could go further from home and attend Girl Scout camp near Mittenwald, which is south of Munich and about a half day's drive from Heidelberg. The mountains were beautiful, we swam in the mountain lakes, and hiked far and wide every day. We lived in barracks inside a guarded base, since a couple of years earlier there had been some sort of incident with a camper being attacked while tent camping in the forest.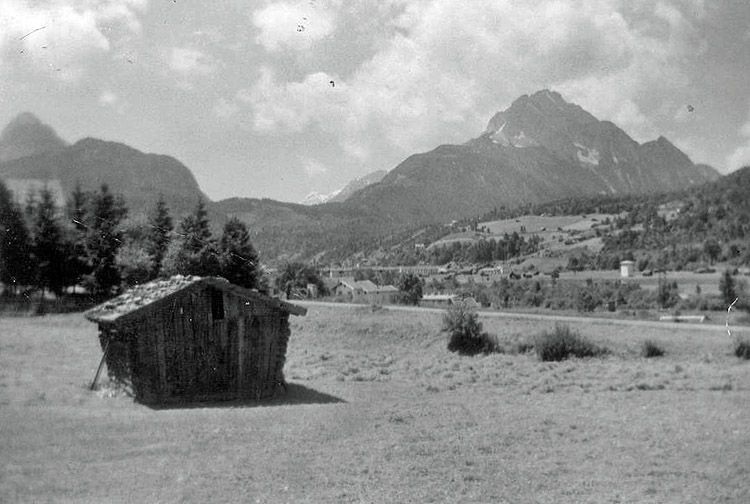 We often hiked down the mountain and into the little town of Mittenwald, which is famous for its fine violin makers and houses painted with beautiful murals. Down the steep mountain, over the meadow, and into town to explore and visit the shops.

This is where my nutcracker comes into the story. I had been saving my allowance for a special purpose all Spring. I had seen this particular nutcracker when my family and I were in that same area for Easter vacation and the shopkeeper had set it aside for me. He cost 40Dm, which was about $9.50US. That was a lot of money for a kid at the time! I carried him all the way back up the mountain and then home on the bus.

The little beekeeper was a gift from a friend back in Illinois, the small music box nutcracker was a gift from my daughter's best friend in high school, and I don't remember when the little plain wood St Nicholas came to live with me. My nutcracker is always around the house somewhere, but at Christmas time he comes out and takes center stage in one of the displays. He's never had a single nut cracked in his teeth either!