Do little 5 year old girls still dream about Santa bringing them a bride doll? That was the only thing I wanted the Christmas that I was five. I was celebrating my first Christmas in Germany after my family moved there with the Department of Defense. Times were very lean and there weren't a lot of goods available, certainly not a lot of bride dolls.

As was pretty common at the time, a woman came to our door selling some of her belongings to make ends meet. My mother purchased this china head doll with composite body and made the bridal outfit. My bride doll was delivered by Santa in her very own Puppenwagen (baby carriage) and she was my pride and joy!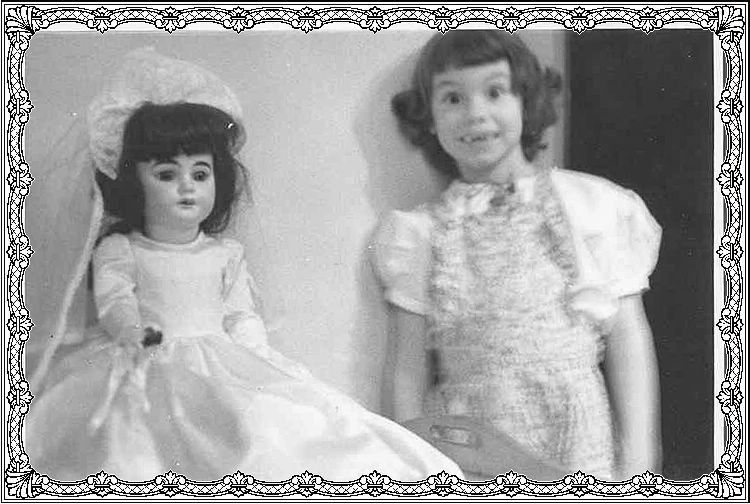 When I was about 8 she made a trip to the Puppen Krankenhaus (doll hospital) to have her makeup redone. She made another trip to a doll hospital in Illinois when I was about 15, after my little 2 year old sister poked out one of her eyes! And sometime in the intervening years she has lost her bouquet and her veil, but retains her petticoat, her dress and her bare feet. Never pregant, but still bare footed after all these years.

Her head is dated 1894 and she was Made In Germany.

Merry Christmas to all!