It's Metamorphosis Monday again hosted by Susan over at Between Naps On The Porch! Be sure to check out all the fantastic makeovers listed on her blog.
Two years ago when we were getting ready to put the old house on the market I stripped the house of anything remotely making it unique. It was in a typical SF East Bay bedroom community that seems to thrive on the sameness of houses both inside and out. So back to builder's plain Jane it was. One of the things I took out were the 2 year old toile drapes I had spent a whole winter making. They covered 4 large windows, were lined and I loved the 100 yards of fabric which I had purchased over the internet for a song.
Last Christmas I was looking for fabric to make some matching tablecloths for four tables that I wanted to coordinate for a big Christmas dinner. My largest dining table is a bear to find tablecloths for because it is extra wide, 7+ feet long and oval. Then there was the buffet table, "The Little Round Table", and a 5' x 3' dining table that extends to 3' x 8'. "That's a LOT of fabric," I said to myself.
And then the light-bulb moment....what about toile tablecloths? So that's what I did.
Here's a shot of the fabric when it was drapes.
And one of the tablecloths made from the disassembled drapes.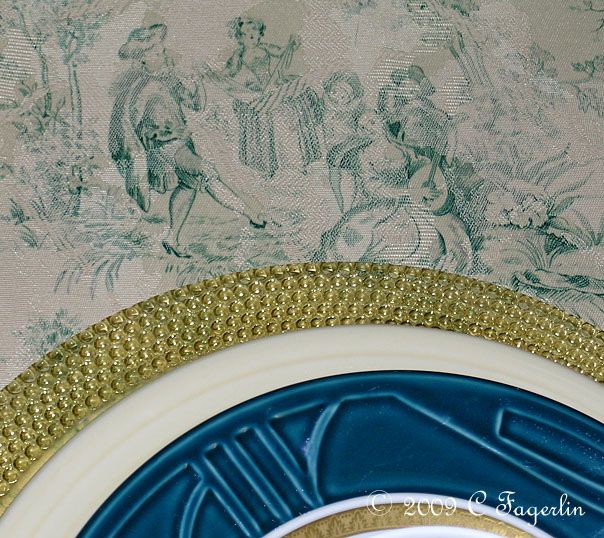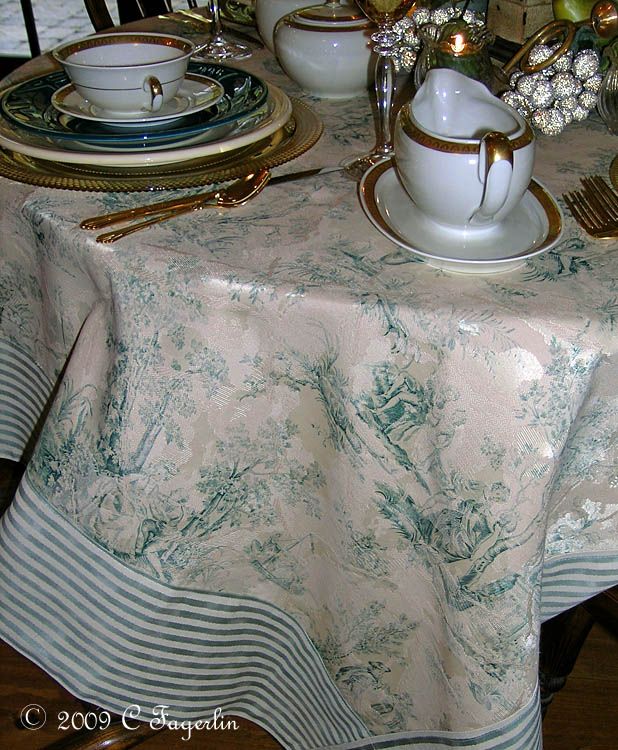 I probably still have enough fabric to make an entire king sized bed ensemble or put it on all the walls of the bedroom or make chair slips for every chair I own ...... but haven't gotten there yet! The tablecloths were a quick easy project and took just a few hours to put together.
Comment from Christmas dinner last year:
Daughter-in-law - "I really like this tablecloth, the fabric looks so familiar."
Italian glass chargers, Post 86 Fiesta Ivory dinner plates, Fiestaware 2000 luncheon plates, bread and butter plates along with cream soups, creamer, sugar and gravy boat are Haviland. Pier 1 stemware, flatware from Macy's.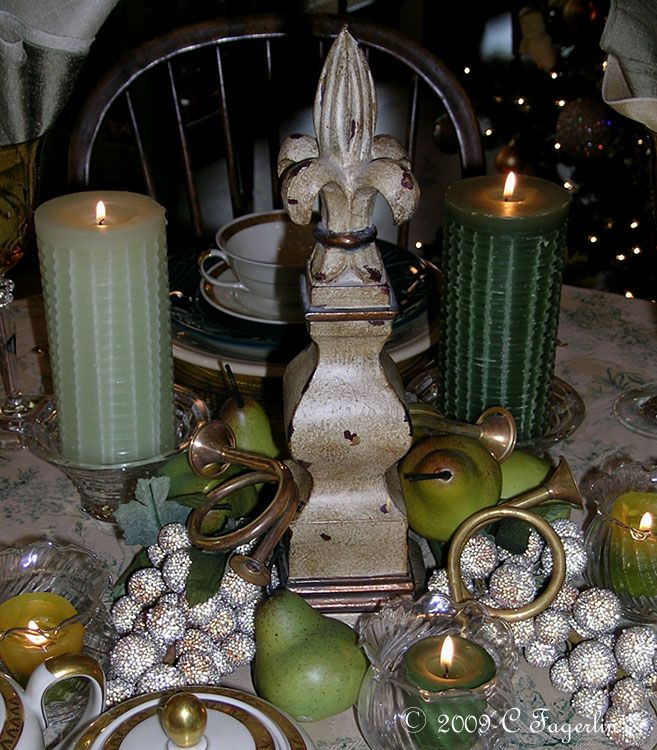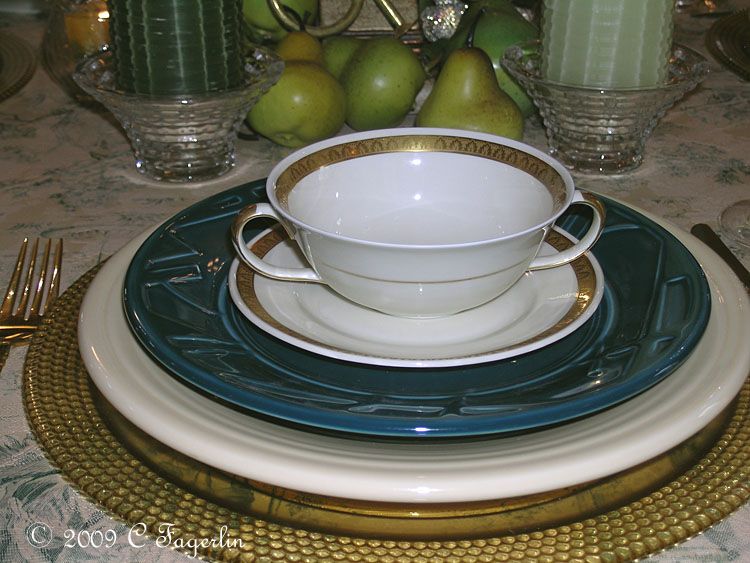 A table I did for a garden club lunch last year: