For those of you who loved my Grandma's vintage Lucite Handbag from yesterday's post
Vintage Thingies From Grandma's Dresser
,
I have some additional information.
This is Gandma's bag: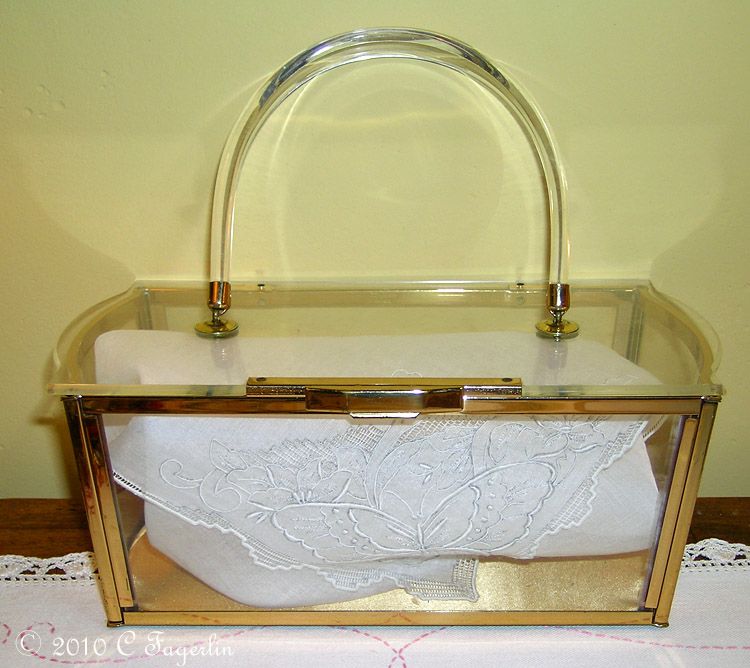 It was made by Majestic in the 1950s with Lucite most likely provided to the company by DuPont. The gold lamé liner in the bottom is stamped with the Majestic mark. If you do a Google search with the keywords Majestic lucite handbag and do some poking around you can come up with some additional styles. Enjoy!
Here are a few I found.
Same style as Grandma's, but more elaborate. Cost in UK around $284 + shipping to US
Similar style, but with red leather and Lucite.