Join everyone for
Outdoor Wednesday
, it's a great way to stay warm and enjoy outdoor adventures from across Blogland with Susan at
A Southern Daydreamer
. Compared to a lot of the nation, we're pretty lucky here in Northern California. It's chilly, but not bitter cold and dangerous. Those of you feeling Mother Nature's wrath need to stay safe and think Spring!
Mr. TLRT giving youngest grandson a lesson in digging holes.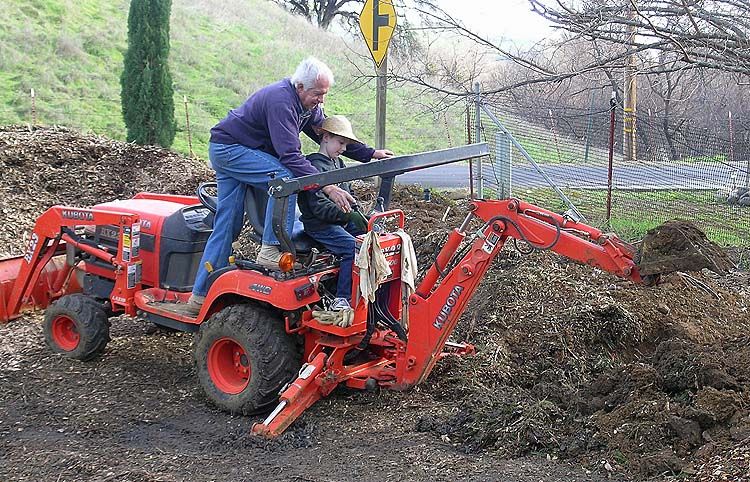 Meanwhile youngest baby girl was so proud to have found a few flowers especially something PINK after our recent 3 nights of hard frost.