Could this be a sign that Spring is in the air?
More like monsoon season here in California, but in a couple of
weeks the signs of Spring will start to appear. Feels like a great day
for a nice warm bowl of oatmeal!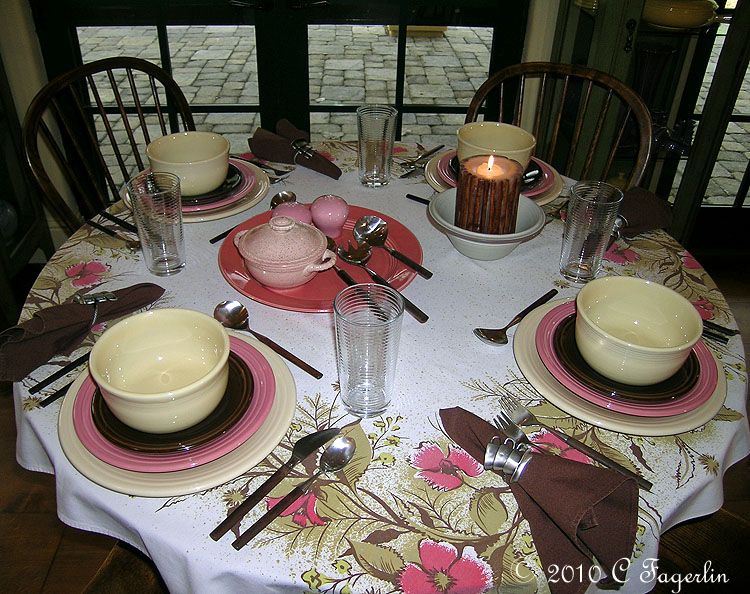 Vintage tablecloth shown with Ivory, Rose and Chocolate Post 86 Fiesta.
Contemporary glassware from Cost Plus, vintage Dansk Rosewood flatware.
The plate in the center is Reissue Harlequin, Rhythm salt and pepper, and a
non-production covered bowl from Homer Laughlin. The bowl holding the candle
was done for FTD by Homer Laughlin. The chocolate napkins were a lucky
freebie thrown in with a tablecloth purchase.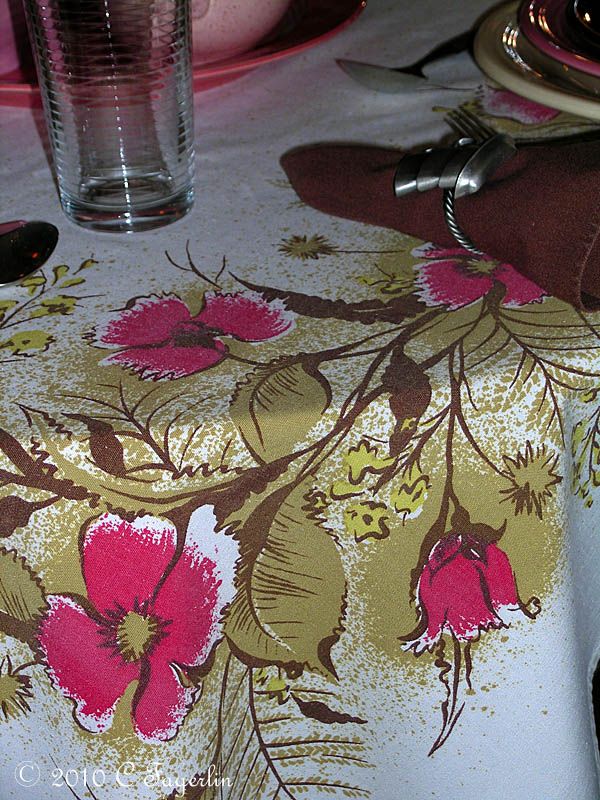 The candle has real cinnamon sticks embedded in the wax and since it has burned way down,
I now just add a new votive when it starts getting low again.