The news is both good and bad in the garden. I am a gambler and sometimes things don't

go so well trying to maintain a tropical garden in Zone 10. This is one of those rare winters

in the garden that Mother Nature took her toll. It rarely dips below 38F here and that is

usually for a couple of hours in the early morning hours. In early December we were hit with

a two fisted punch of 32-34F temps and a lot of humidity that turned to heavy frost for three

nights in a row. The results look disastrous, but I have seen how resiliant plants can be and

so I have great hope for a wonderful gardening season ahead.

Here are some examples of bad news and black mush, which now is gathering all kinds of

mold and nasty bugs to further endanger the garden. Within a couple of weeks I will feel

comfortable enough to clear out the frozen portions and deadwood, but right now the

protection the damaged plant material gives to the underlying viable parts is important.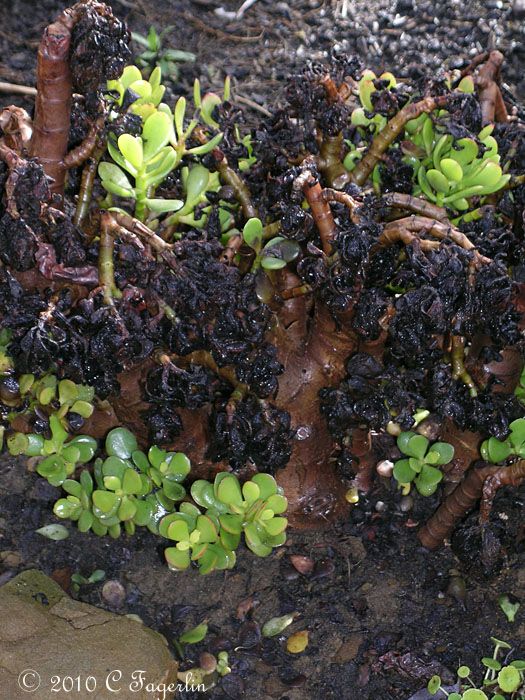 This is pretty typical of the damage done to my 200 or so Jade plants.

My Brugmansias (Angel Trumpets) were in full bloom when the cold hit. Their survival

is questionable, but they most likely will come back from underground.


This is not bad news......beautiful winter color on this ivy growing in an urn on the back terrace.
This is usually green all winter because it doesn't get cold enough here to change color.



The Hellebores also didn't even blink at the cold weather, along with others who thrive on
these cooler than normal temperatures.


The garden will be back ........ and change can be a good thing.
I do need to prune my roses, but that isn't gonna happen this week!
Here's hoping for warm weather and the happiest of times for you in your gardening endeavors!