On some weekends I'll be reposting some tablescapes from this past summer. Hopefully more visitors will have the opportunity to enjoy them on this second time around.

*******************

Vintage tablecloth paired with vintage Cardinal China ceramic shrimp boats with removable sails and black metal stand. These work great for dipping sauces or condiments, as well as a shrimp cocktail server. The boats can be removed and placed on a service plate for shrimp cocktail. Post 86 Fiesta in Lemongrass, White and Sunflower with Cityscape flatware. Glassware from Home Goods and roses from my garden.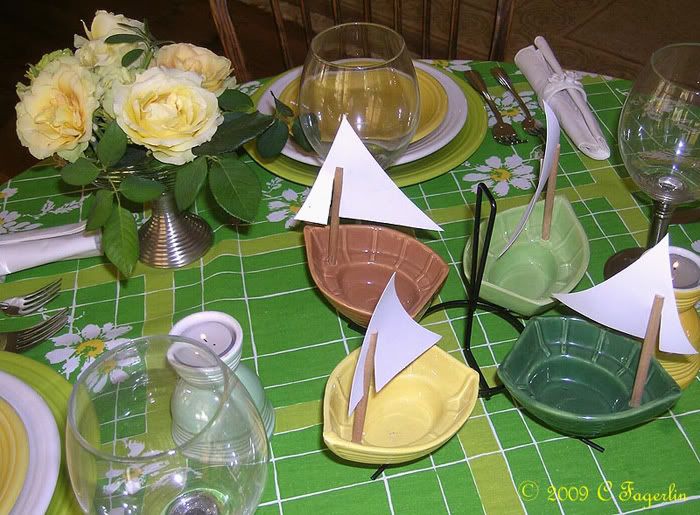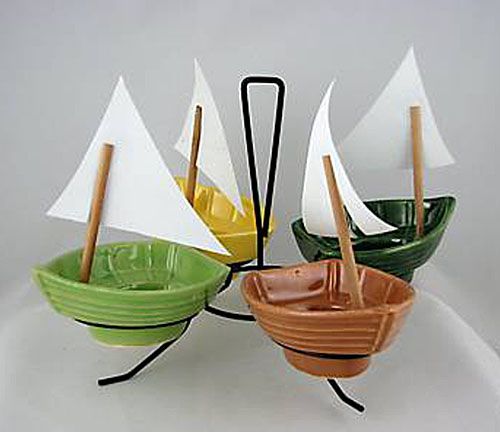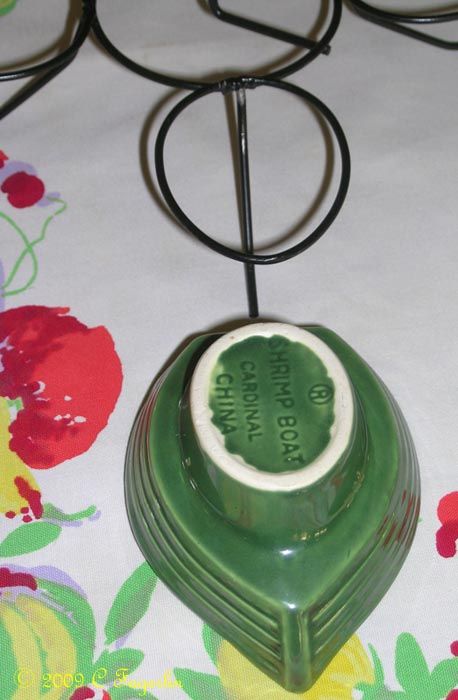 These little boats are often found without their sails and masts, but it is easy enough to make your own sails and masts to replace the originals. Art board, medium weight poster board or even canvas can be fashioned into your own sails. The originals are some sort of wipe-off product that allows you to use the sails as place cards, wipe off and resuse over and over. Here are the measurements for a home made sail. The dowel has a slot down the end for attaching the sail.

Fair skies and following breezes to all shrimp lovers.