..... there are some blue dishes here afterall!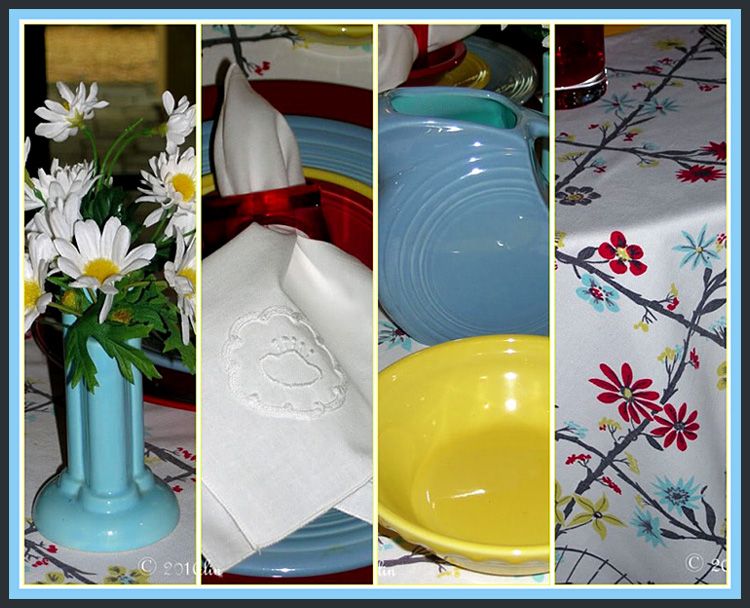 These dark gray charcoal colored vines look like a lot of things in my garden right now. We've had an unuaually cold winter with several nights of hard frost which is playing havoc with my "tropical" zone garden. My garden isn't really in a tropical zone, but I like to push the limits and am paying for it this year. Spring will tell how much is truly lost and what will come back from the roots.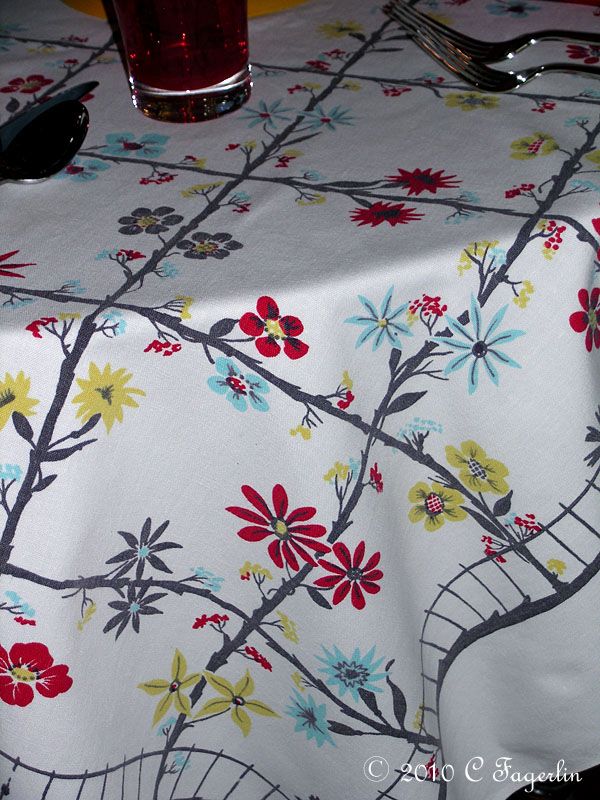 This is surely a fairly early tablecloth, although my conclusion is really just speculation. The vines on this cloth were most likely green when it was printed, but early green dyes were unstable and the vines are all a dark charcoal gray. Still an attractive printed cloth, but it must have been gorgeous when the vines were green, just as my garden was.
Post 86 Fiesta in Periwinkle, Sunflower and Scarlet. Flatware is "Masquerade", the little flower vase is vintage colorware from an unknown maker, yellow custard bowl is Bauer, napkins from Stroud's years ago, napkin rings from Crate and Barrel also years ago. The Fiesta Periwinkle pitcher is an odd-ball in that the interior is glazed in Turquoise and the exterior in Periwinkle. Glassware and lantern are from Home Goods last summer.