join in for some great outdoor images.
I've seen some awesome snow images this week from the storms in the east and
some terrible images of the flooding and mudslides in southern California.
During our monsoon season, there isn't much to look at in the garden, so during
a momentary burst of blue sky this afternoon ..... and it truly was only a moment
or two ...... I took these pictures of the trees on the back of our property. At least
I know the sun is still up there, I had begun to wonder whether it still existed!
Quick look at the blue sky ......
The wierd light we get as the sun breaks through the cloud cover
makes the grass look almost chartreuse. And in the distance you can see
the lichen on the oaks glowing in the sun.
In this image you can see the ridges that the grazing cattle have worn into the hillsides over
years and years of traversing the steep slopes. The two large nests in the tops of the oaks
will soon be rebuilt and refurbished by the Yellow Billed Magpies that come back each Spring.
This small ravine runs down from the back of our property and feeds a small creek
that runs the length of our property. Until this winter it had barely been a trickle,
but it has run full tilt a couple of times during this year's rains.
I love my oak trees. The green balls seen in these oaks is mistletoe.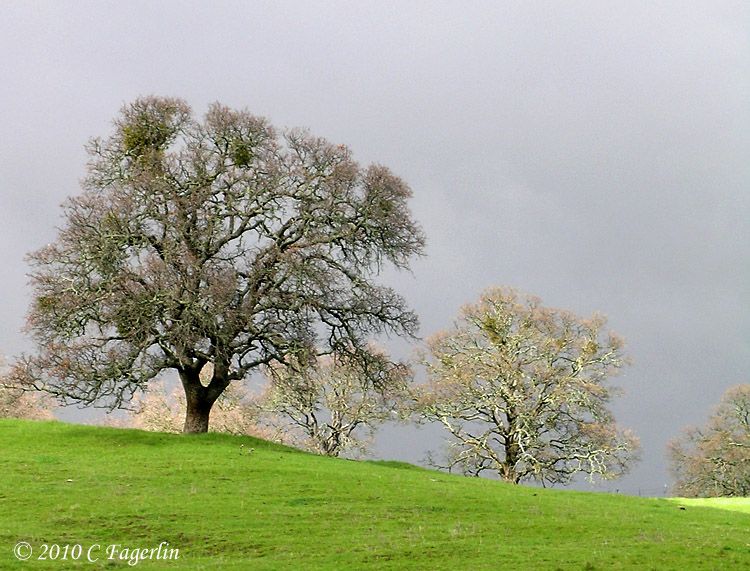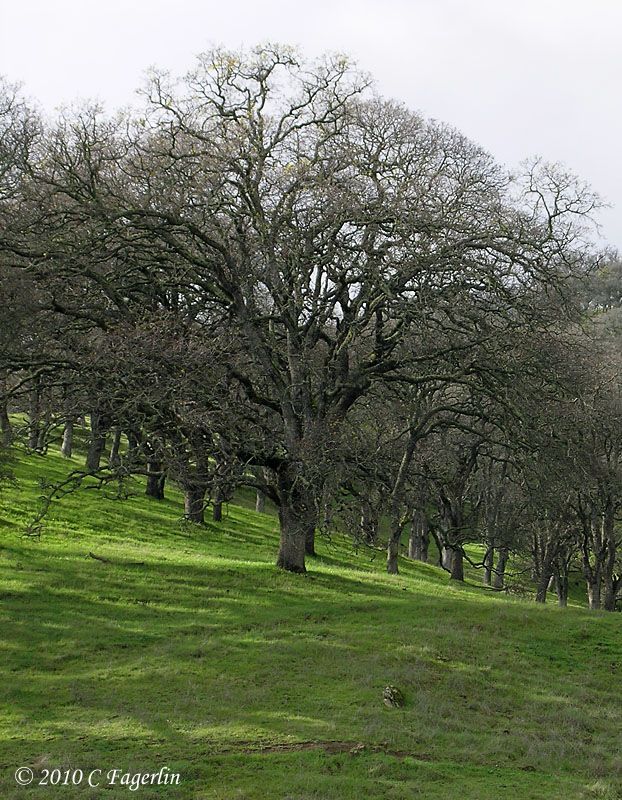 And so 5 minutes has gone by and I'm getting rained on.
Goodbye sunshine, thanks for stopping by.