I'm reposting this Valentine table from 2010 for these memes:
This is the LOW CALORIE version of my favorite Valentine treat. T
he Chocolate Box will provide just the right number of
virtual calories! All decked out to sweeten up any meal, with Chocolate and
Rose Post 86 Fiesta. The tablecloth is one I made last year, the napkins are vintage.
Cutwork plates and candle holders from Home Goods, flatware from Macy's,
glassware from Bed Bath Beyond. The little covered bowl is a prototype made
for Sears Roebuck by Homer Laughlin China. Chargers are generic Made In
China. The little crystal basket was my mother's.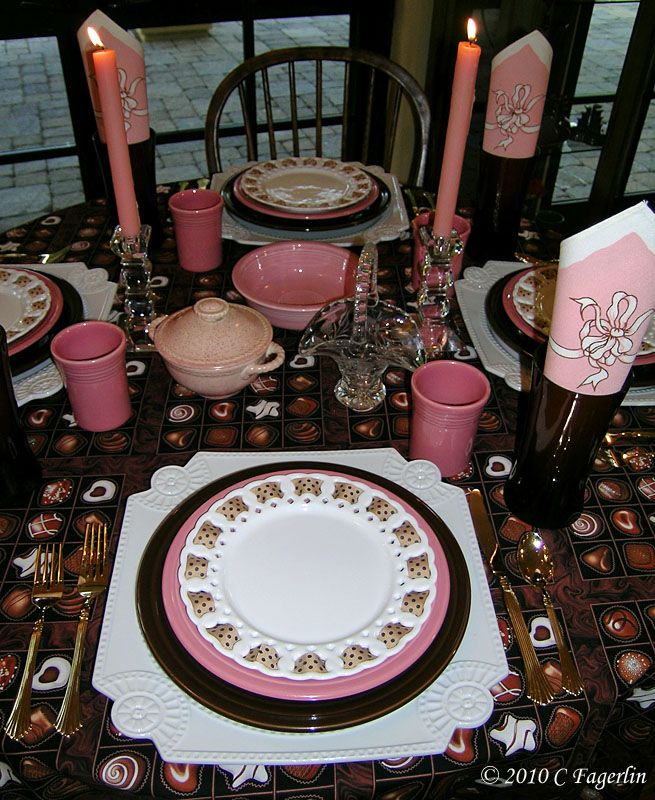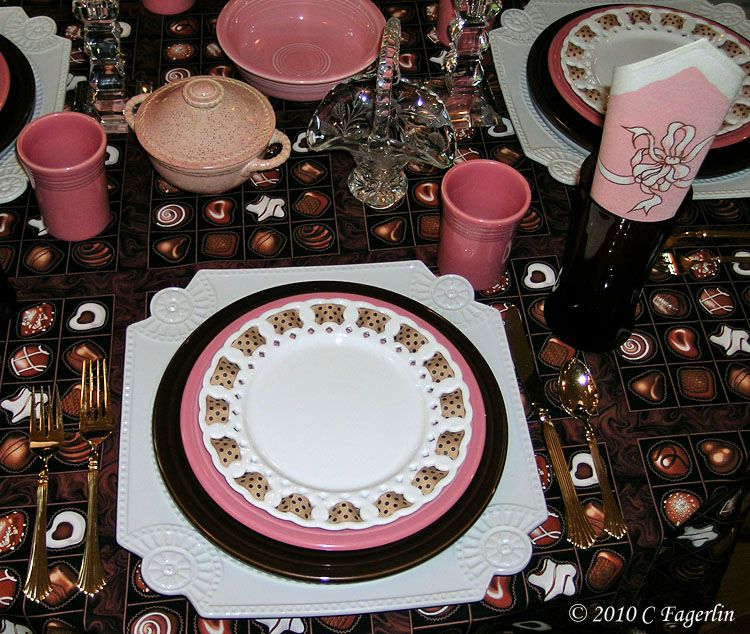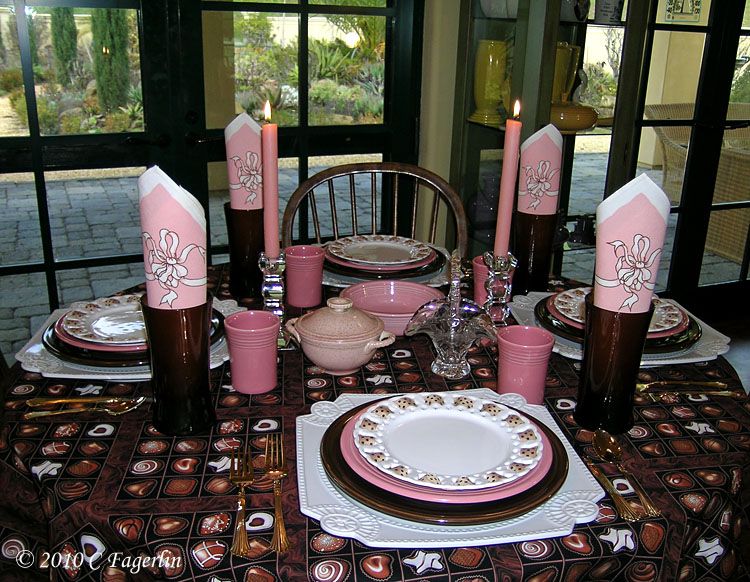 This last image is from last year, same color palette with just a few similarities.
Thanks so much for stopping by!
Check back for more Valentine tables for 2011 coming up this week.