Jump on over and check out all of this week's DIY projects.
How to transform cement, sand and water into garden jewelry.
I have my supplies laid in to work on some more garden ornaments, now all I need
is some sunshine and some HOT weather! This is a project that is so rewarding,
not that difficult, but it is very messy and requires clothing that you probably
never want to wear again. Start off with a small project if you are the least bit intimidated
and you will quickly see that this is just like making thick pancake batter.
Heavier than Hypertufa and holds up to the weather
(although should be brought in where it freezes in the winter).
You will need a wheel barrow and a shovel or hoe for mixing your batter.
Other supplies you will need:
3 parts Fine Sand
1 part Portland Cement
(NOT Quickcrete or other premixed "cement" with aggregate)
Bonding Agent
Concrete Pigment (terra cotta is good)
Add water slowly to retain a firm consistancy
Freshly picked leaves from your garden, chosen for their detail and textural interest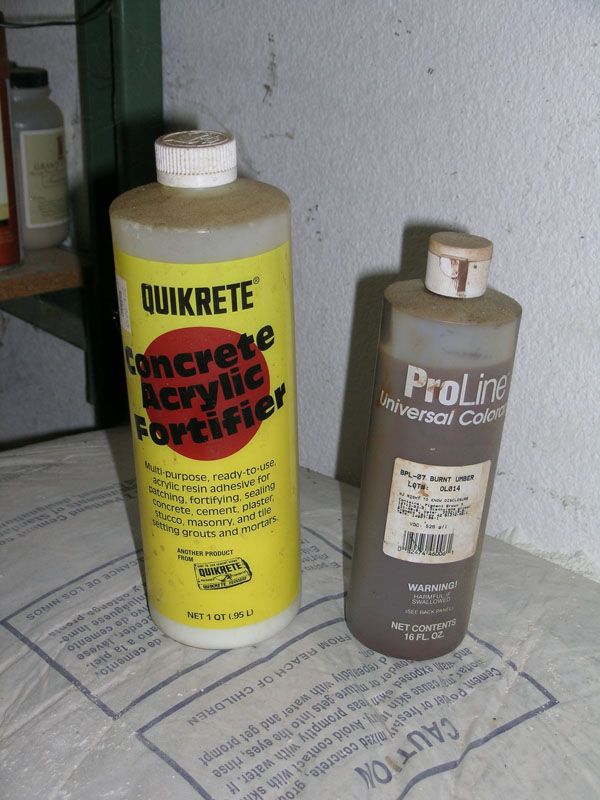 First you are going to make the concrete leaves
that will adorn your project
or they can stand alone in their own right.
Place leaves face down on a few tablespoons of sand, cover with cement mixture
just to the edges. Allow to dry overnight. Peel off the garden leaves. If you will be using,
your concrete leaves for a mirror project don't paint them yet, but if they will stand on their
own as garden decor you can paint them now or leave them just as they come out to age
naturally. You can also spray your painted leaves with an acrylic sealer to slow the
natural aging process. They can be repainted as needed over time.
The individual leaves are quick easy projects. Hostas are a good easy
beginner leaf. The sturdier and larger the leaf the more dramatic they are.
Lots of veins also enhance the look of the finished product.
Smoothing the batter thinner at the edges gives a more realistic look.
Large leaves like Gunnera are difficult to handle because of their size/weight and
should probably be reinforced with mesh fibers or something like chicken wire.
Elephant Ears are fun to do and very dramatic.
Even if you aren't "crafty" these leaves are a joy to make...it's just like playing with
mud pies when you were a kid. Mix up your "mud", pick some pretty leaves from the garden
make a pile of sand, place the leaf face down, smear on your "mud", let dry. Fossil leaves!!
Even broken leaves can sometimes end up being nice...on the top row left of the picture
of the sample leaves is half of a Gunnera leaf. Learn by doing...the veining is so heavy on them
that you have to put on a thicker layer of the concrete mix. I didn't do that the first time,
so I ended up with two halves.
**********
Make a form out of 1 x 3 wood, place your cement leaves face down in frame.
Add a small mirror face down protected by Styrofoam or mat board.
Additional fresh leaves may also be used within the form for added interest.
Fill to depth ½ - 1 ¾ " over back of mirror, being careful not to move
your leaves around too much,and add a hook on the back for hanging before
the concrete mixture sets up too much.
Allow to dry 24-48 hours (the larger the project the longer it will take to dry).
Carefully turn your project over so you are looking at the face of the mirror.
Peel off fresh leaves if used, smooth rough edges with a wire brush,
paint with a wash of thinned exterior acrylic, rubbing off excess with
old rags or paint as desired with any craft paints. Once the project has completely
cured and all the paint is dry spray with an acrylic sealer to protect the
surface from scratching or just leave as is and let it age naturally.
What you are doing is making concrete leaves that have dried and are unadorned
(meaning not painted yet), then placing them face down in a frame, adding fresh leaves
(again face down) if desired, then covering the backs of the leaves and the mirror
with the concrete mixture. Play with your arrangement remembering that everything
goes face down, so that the face of your piece will be facing the work surface.
Cover the work surface with something like Saran wrap or any other non-stick product
so you don't adhere your piece to the work surface.
Remember to add a sturdy hook (made out of any heavy gage wire or purchased)
because these are heavy depending on the size you choose to make your mirror.
The one pictured above is 3 feet x 2 feet. The large split leaf philodendron was a fresh
leaf, all the others were pre-made and dried concrete leaves.
Flip the piece over carefully so the face of the piece is up. Remove the frame
(when making your frame screw the corners together using any old leftover lumber,
then it is easier to remove the frame after the piece has dried), peel off the fresh
leaves if used, remove the protective facing on the mirror, clean up the edges and
surface of the piece with a wire brush.
The particular mirror pictured above was made about 6 years ago and has lived in
my garden year round. I think I'm going to give it a new coat of glaze since it has lost
some of its detail and character over time. Here is what it looked like when it
was first place in the garden in 2004.
Try a project for your garden, I guarantee you will love the results!