from the Great Depression in the 1930's. This week it is pewter again,
but this time from Mexico. Mexican pewter is often mistaken for silver from
a distance because of its very high shine factor. You can purchase
these pieces very inexpensively from shops and street vendors alike.
Mexican pewter is different than the pewter we are all familiar with.
While the term

pewter

covers a range of tin-based alloys, the term English pewter has
come to represent a strictly-controlled alloy, specified by BSEN611-1 and British
Standard 5140, consisting mainly of tin (ideally 92%), with the balance made
up of antimony and copper. Significantly, it is free of lead and nickel. Although
the exact percentages vary between manufacturers, a typical standard for
present-day pewter is approximately 91% tin, 7.5% antimony and 1.5% copper.
From the 15th century onwards, the composition of English pewter was
carefully protected by the Worshipful Company of Pewterers in London.
The Company required that the finest quality English pewter contain at
least 94% tin, with the balance made of other metals including lead. Lead
was removed from the composition in 1974, by BS5140, reinforced by
the European directive BSEN611 in 1994.
Until the end of the 18th century, the only method of manufacture was
by casting and the soldering of components. From the last quarter of the
18th century, improvement in alloys and techniques allowed objects to be
made from pewter by stamping and spinning.


Mexican pewter is non-toxic, tarnish-resistant and LEAD-FREE aluminum alloy.
All the beauty without the expense or maintenance of silver. These are some of
the pieces I have brought back from our trips to Mexico.
I think if you've followed me here on The Little Round Table at all, you probably know that
I love Fiesta dinnerware in all its various colors both vintage and that produced since its
reintroduction in 1986. You can most likely understand the little skip my heart made when
I spied this look alike pitcher in a pewter workroom in Mexico. I snatched it up and
promptly paid for it!
The real thing and this cute look-alike!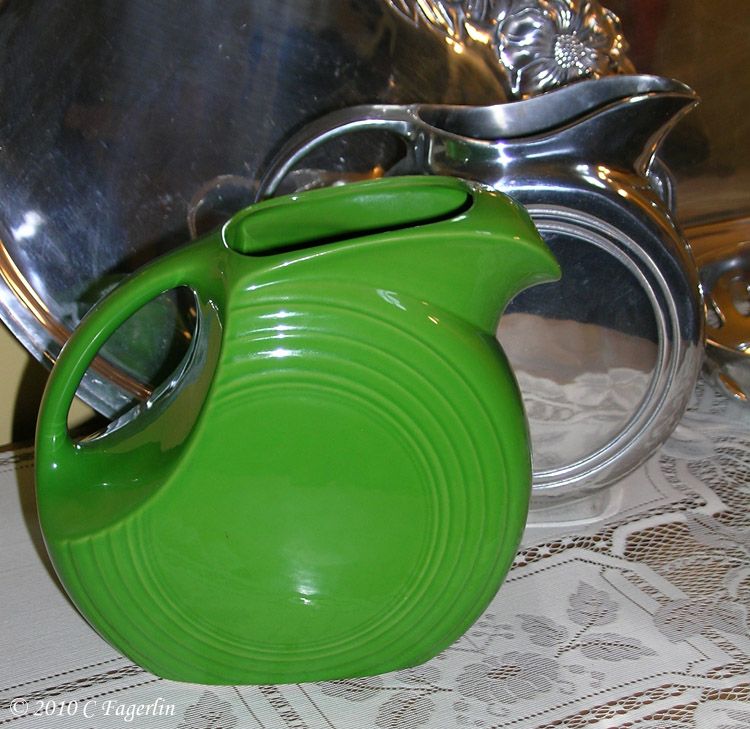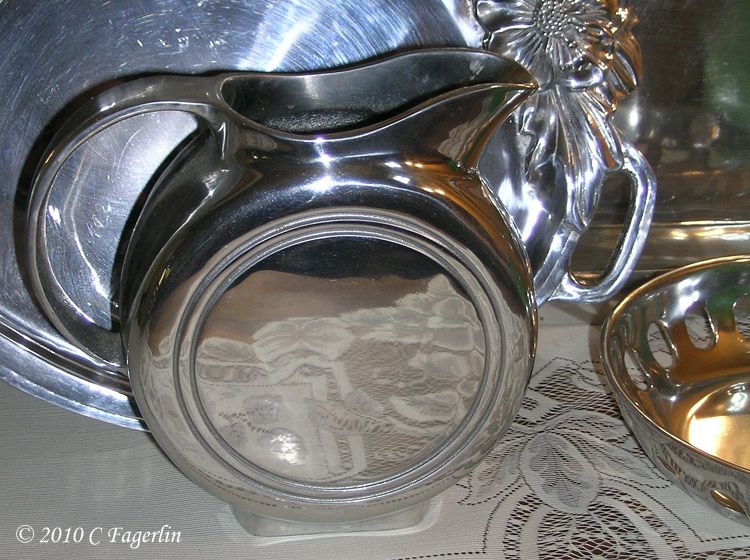 There are an endless number of trays and bowls to choose from, its a difficult decision. This
detail from the handles of one of my trays is picking up the reflection from the green Fiesta
pitcher and almost looks like it is embellished with emeralds!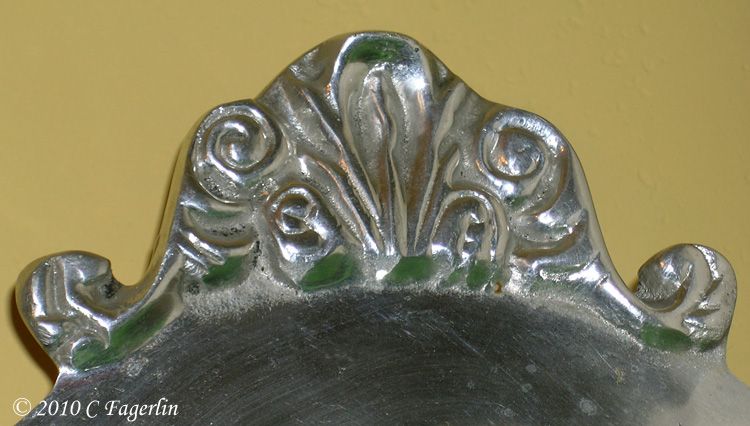 Detail from one of my favorite little bowls.