which features a look back at previously published posts from the past.
***************
Originally published Feb 3, 2010
***************
Mr. TLRT found the key to my heart 47+ years ago, so here is a Valentine
tablescape with a key to unlock the romance in your life. Color and keys swimming
in a sea of hearts. I'm sure one of the keys will fit perfectly with the one you love.

Starting the process .......
waiting for the sun from the clearstory windows to move away from the table .


This is a contemporary tablecloth purchased at Home Goods for about $10, along with the
napkins for about $5. Made In China chargers, Post 86 Fiesta Scarlet dinner plates and the decorative
salad plates also came from Home Goods during the Christmas season. The wine glasses are vintage.
The glass vase is a contemporary piece modelled after the vintage line of glassware called "Manhattan."
The vintage Manhattan relish tray can be seen in
these two tablescapes
. These were items offered in the Park Avenue line of glassware: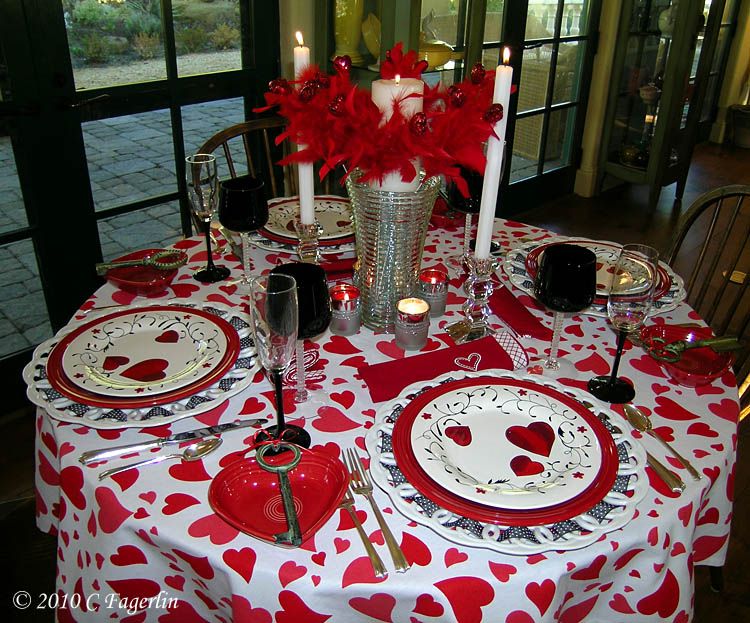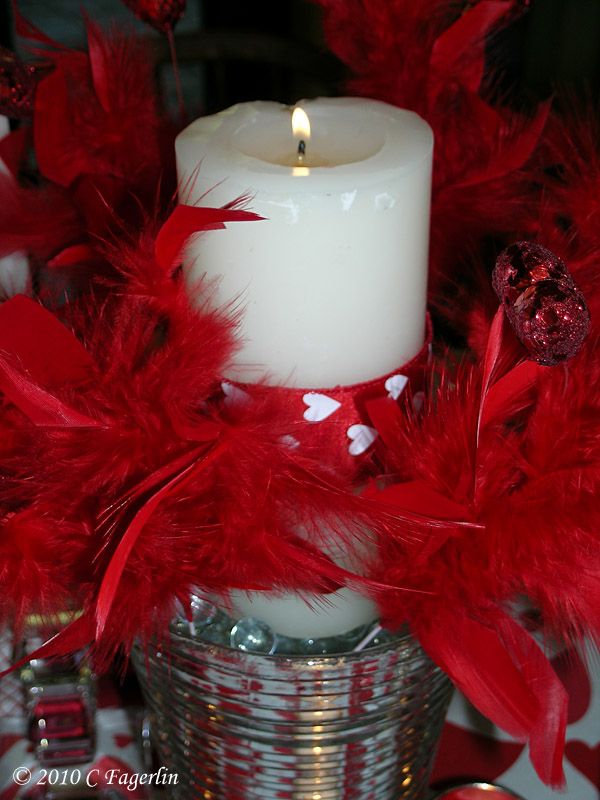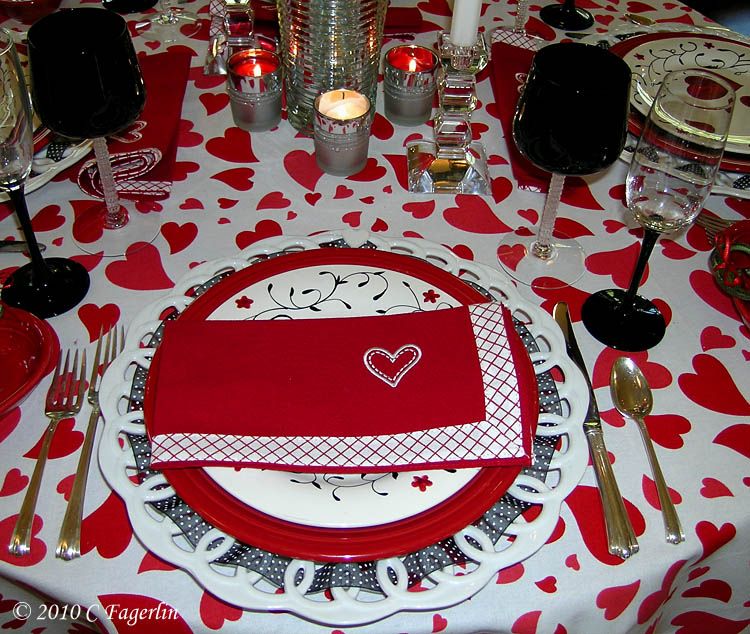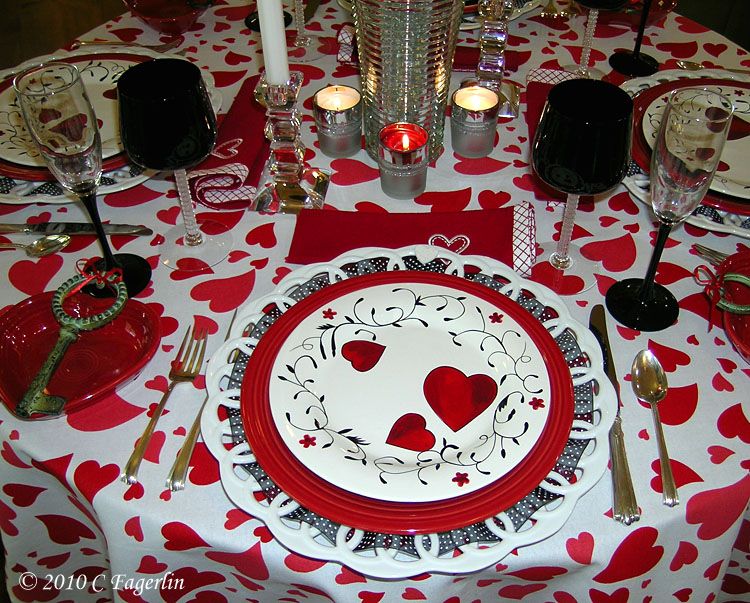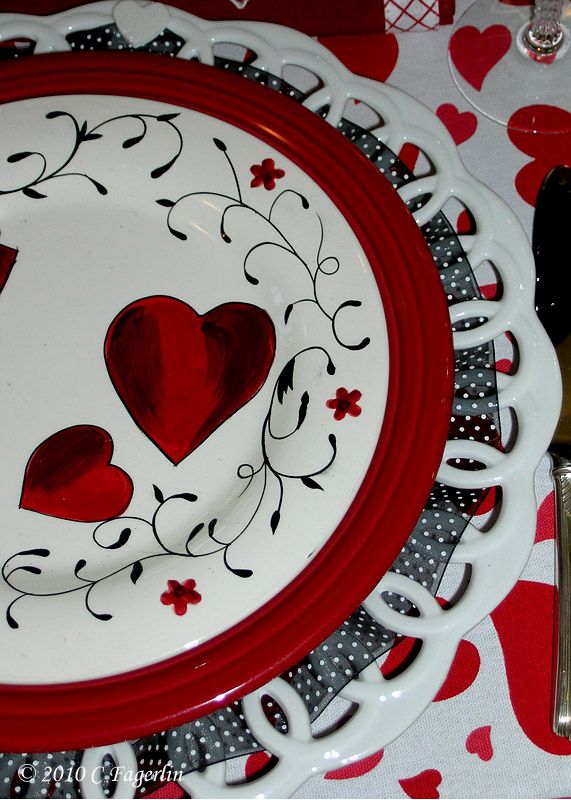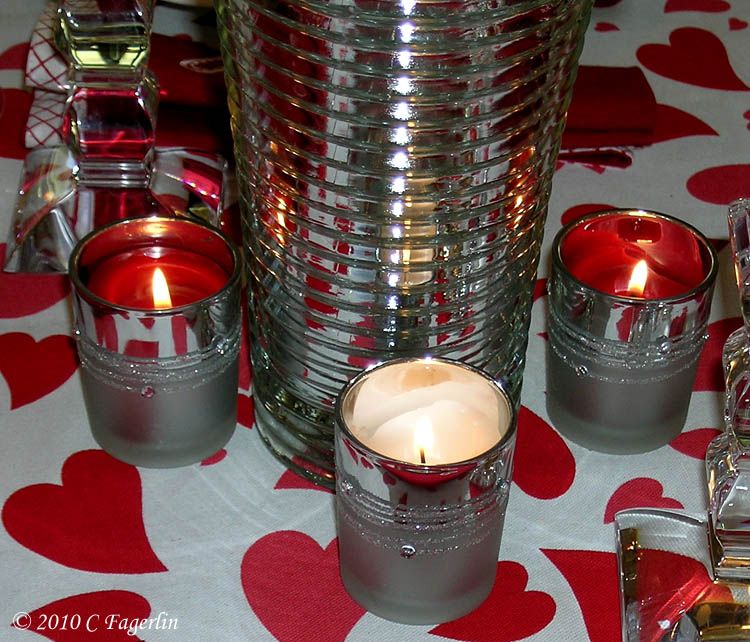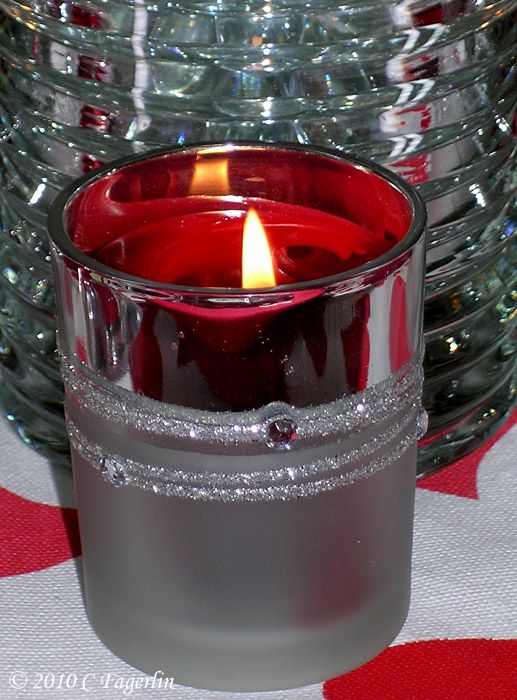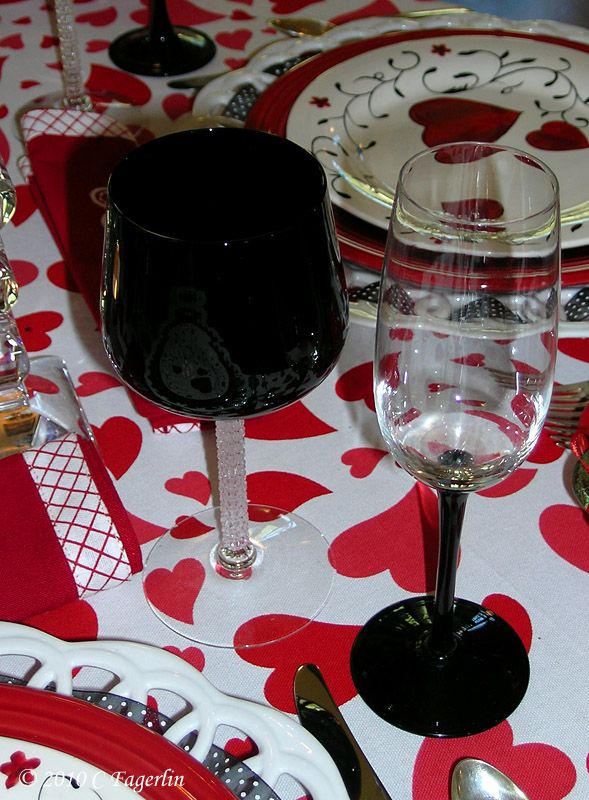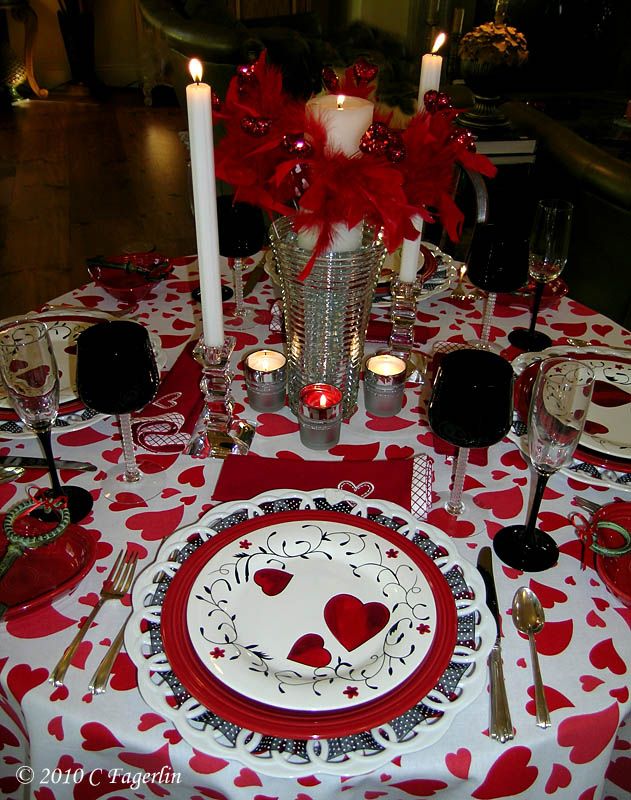 There will be five additional Valentines' Day tablescapes here on
The Little Round Table in the next week or so. Please check back to see them all!
Another idea for a Valentine tablescape is an older post that is very PINK.
Girly Girly Pink
This post was originally published 2/3/10 for:
Join the party and show us your tablescape.