Gather up your dishes and some great recipes and join the party!
Maybe it's the influence of the Winter Olympics ..... the first thing I thought when
I went to set this table was "The Italian Flag," so it is gonna be spaghetti with
meat sauce, a salad, and some crusty bread ............. that will be as close to Italy as we get,
at least for this week.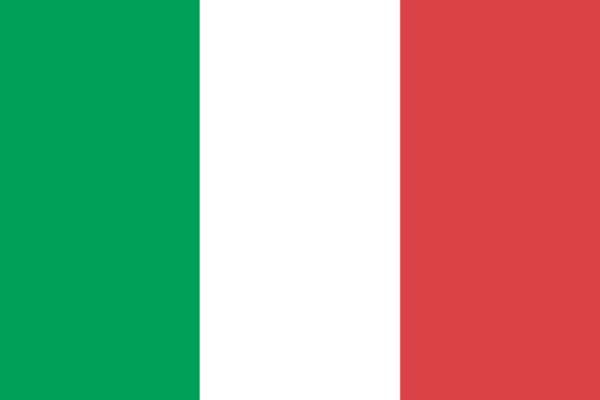 This vintage tablecloth is set with Post 86 Fiesta in White, Shamrock and Scarlet. The disc pitcher and covered casserole are Black Fiesta. The white milk pitcher is vintage Homer Laughlin Ironstone, flatware is Cityscape, napkins from Bed Bath Beyond,
glassware
from Home Goods, napkin rings from Crate and Barrel years ago.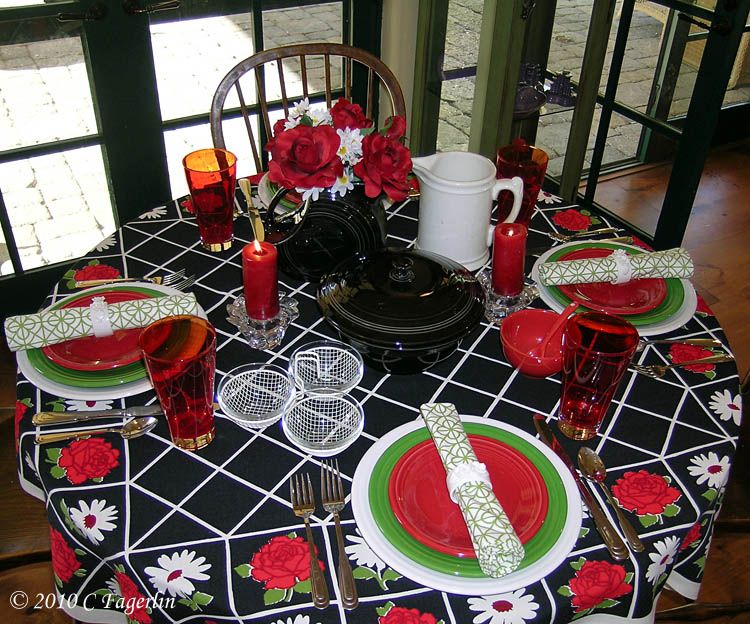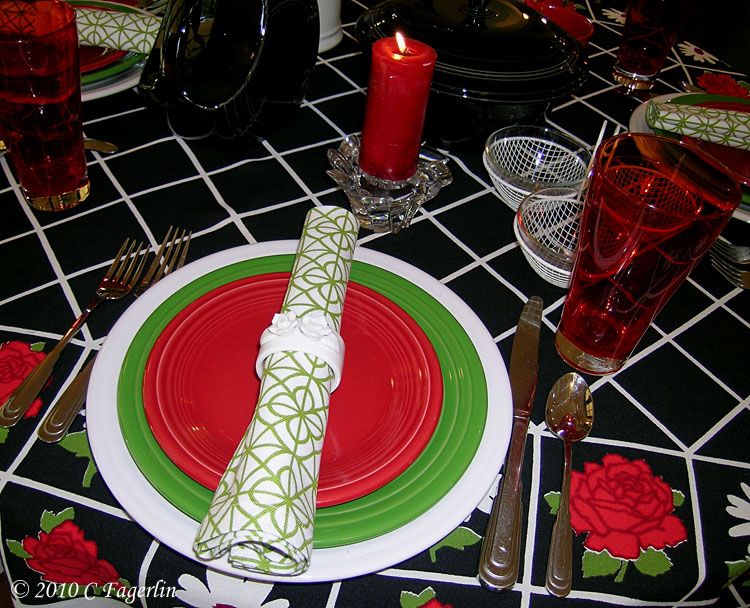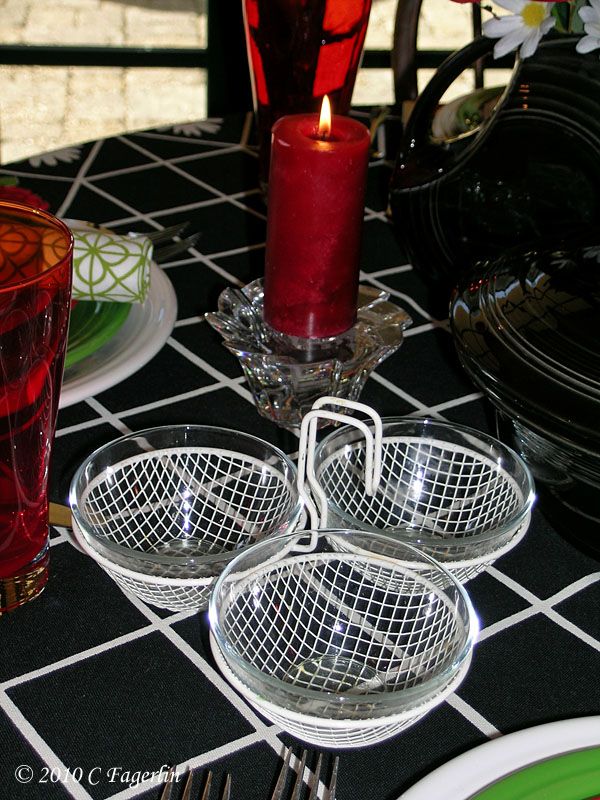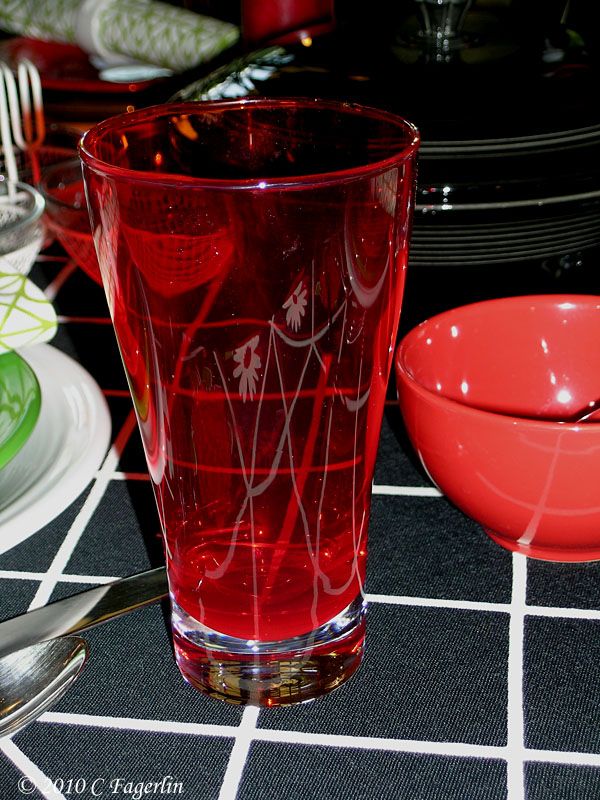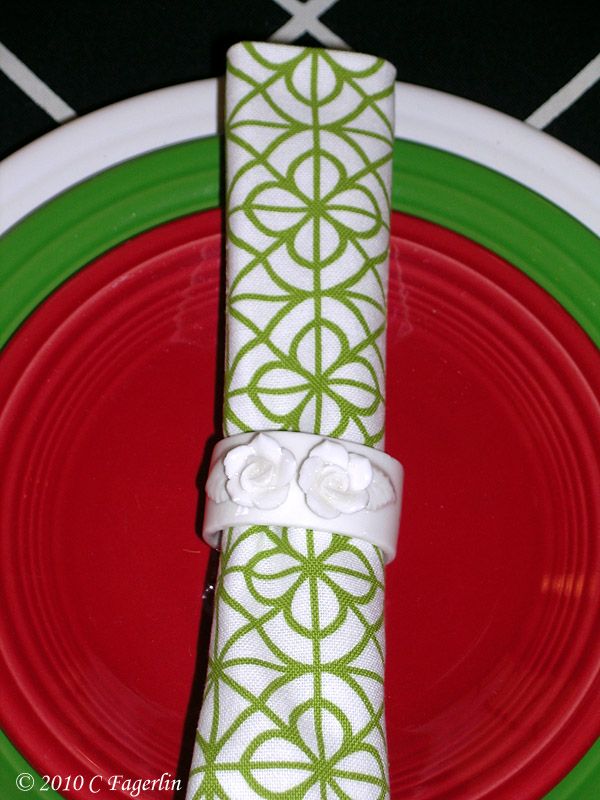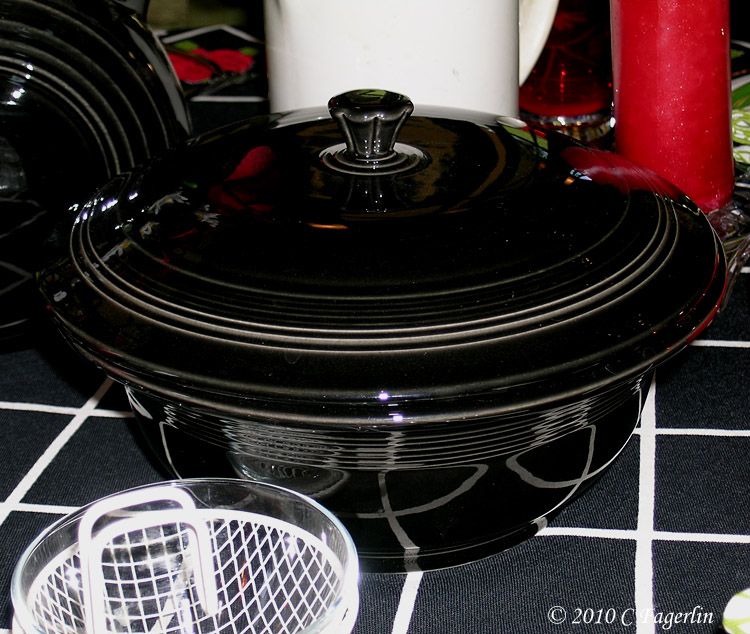 Red Sauce With Sweet Bell Peppers
There is no real recipe for this red meat sauce, there is a list of ingredients that vary with what's
in season and what I still have available from last year's garden.
1 - 1 1/2 pounds Ground beef
1 med onion diced (garden fresh if available)
1 1/2 large bell peppers, red and/or orange
(1/2 C diced, 1 cup in thin strips)
1 C chopped celery
2 tablespoons fresh oregano
2 dried hot chilies
salt and pepper to taste
Your own tomato sauce or store bought (I've used all of mine from last summer, so
I'm back to Golden Grain brand marinara sauce)
1 Cup of Water
Freshly grated Parmesan
Pasta of your choice, I like thin spaghetti for this sauce
Saute beef, diced onion, 1/2 C diced bell pepper, chopped celery, crumble chilis over
mixture add oregano, salt and pepper to taste, stir in tomato sauce + 1 Cup Water and
simmer for 1-3 hours. Prepare pasta, top with meat sauce, add the still crunchy strips of
sweet peppers, add parmesan and enjoy!
The only thing different about this sauce is that I reserve 1 C of the bell peppers cut in strips, flash fry them momentarily so they retain some of their crunchiness and add them
at the last minute along with the parmesan.
Even Mr. TLRT likes this sauce and he's not a real fan of sweet peppers.