Coloradolady,
come on over and participate by posting a link to your vintage thingies.
My mother-in-law Ida has been gone for many years now, but things that she left me
remind me daily of all the things that she loved. Above all else were her two sons,
who came to her late in life, but she also enjoyed precious and pretty things.
She loved her Beleek and cut glass, this creamer and sugar were her favorites.
The little green plaques were made for her by a friend from her nursing school days.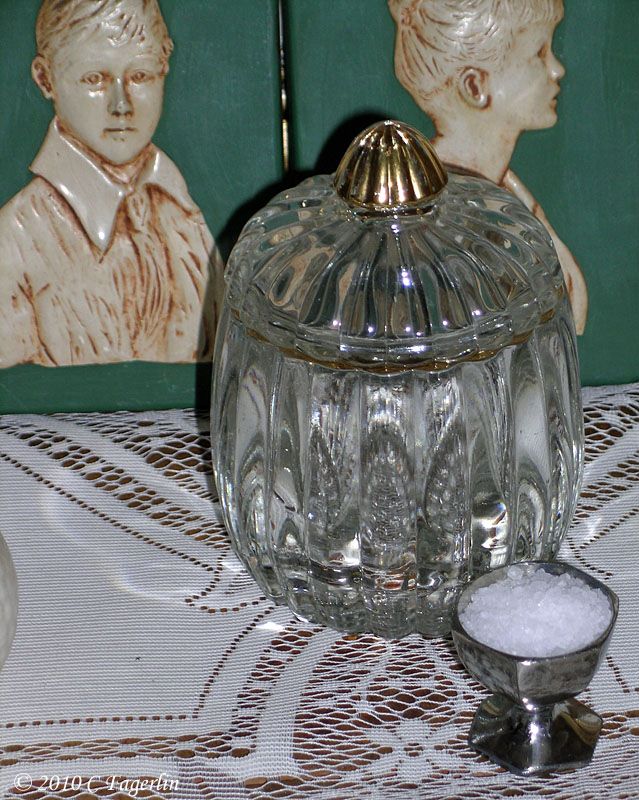 Ida had a sweet tooth, but managed to keep it in check (unlike me!).
This little covered glass jar always had something sweet and tasty in it.
The little salt cellar was hers and has appeared before here on TLRT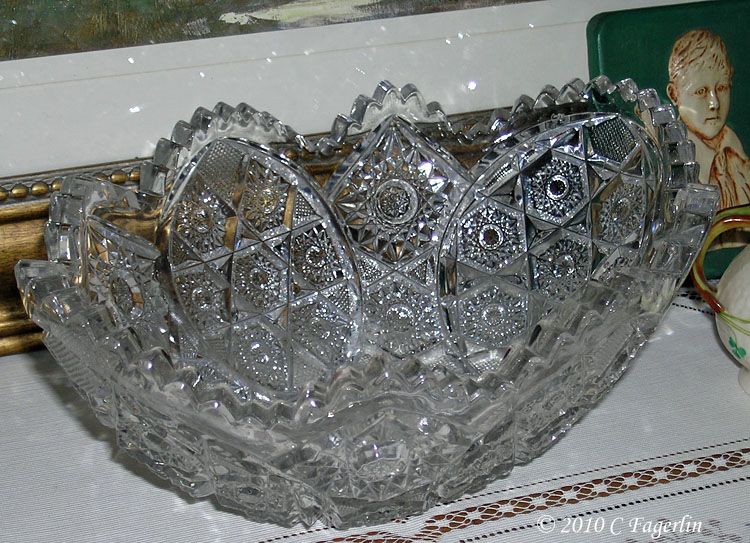 This cut glass bowl was something she purchased during the last year of her life.
It was her "fruit salad" bowl and that's all I've ever served in it, so I often have
the joy of remembering all our years together as I stand at the counter cutting
up fruit for Ida's Fruit Salad Bowl.