with a post originally published Feb 2010
*******************
The tablecloth I made last year from contemporary fabrics, napkins from Tuesday Morning.
It is shown here with White Post 86 Fiesta dinner plates and Scarlet Fiesta heart shaped
bowls, that are perfect for this holiday all about things to do with that loving feeling.
Glassware is from Target (4 tumblers @ $7.99, they come in red, green, blue, yellow;
also in thin horizontal stripes and big bold multi-color polka-dots!) Cutwork
creamware is from the "Victorian Collection" by Coastline Imports,
candle holders are vintage Metlox Poppytrail "Spiral."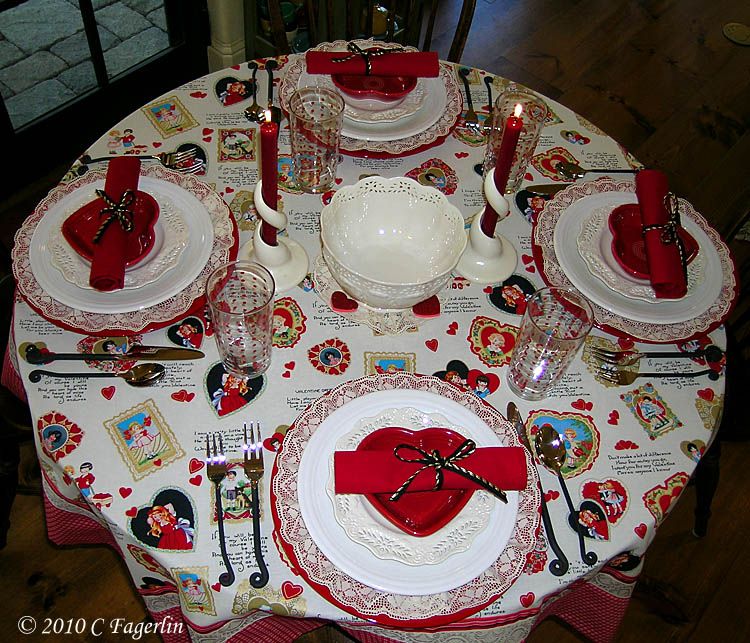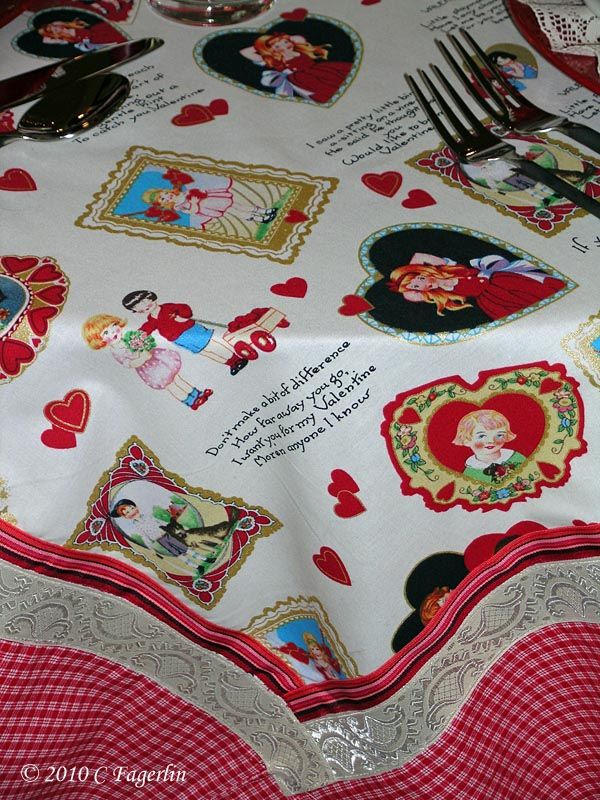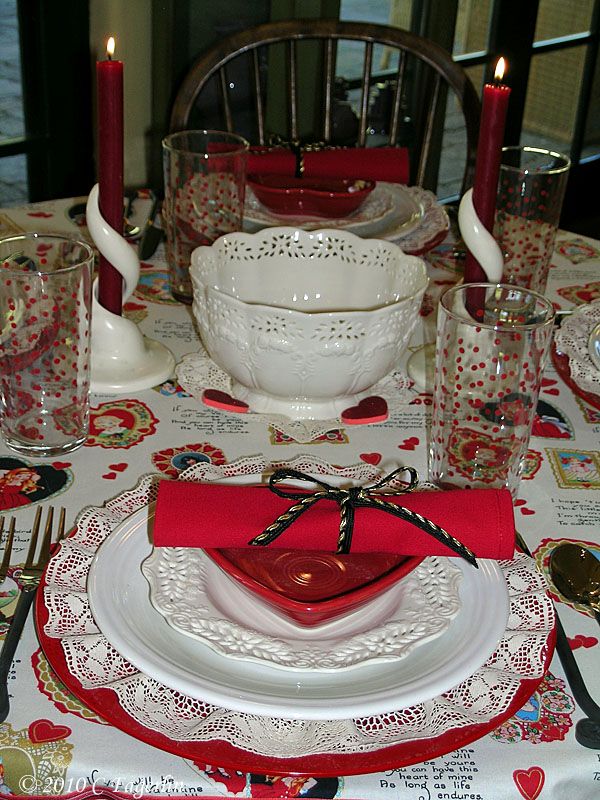 Originally published Feb 2010