It's all about storage and I'm recycling this post from last year when I did a
major overhaul and cleanup of how all my dishes, accessories and linens were stored. I've tweaked it a little over the past few months, but basically it is still all working really well for me.
Here's the post from a few weeks ago about the tweaking:
It started with a post about my kitchen a few weeks ago on Show and Tell Friday
showing where my vintage Fiesta is now displayed. The vintage Fiesta was in
a glass front display closet in the pantry hall, but that's all changed and other
things are now on the move too.
Then I showed you where my "good dishes" now hang out.
Part 1 Post
And a corner cabinet that functions as a kind of transition solution,
Then came the antique pine store fixture that holds a lot of
Next I showed you the first of a pair of glass fronted closets that
are in the pantry hall that leads to the laundry room Part 4 Post
And the second closet
was
Part 5 Post
Last week I shared where I keep the glassware in Part 6 Post
This week I'm sharing where I store my napkin rings, flatware and tablecloths. This
antique pine cabinet provides a great deal of storage space and makes it easy to
find what I'm looking for.
The majority of the napkin rings are in the repurposed canister boxes I bought
at IKEA years ago, with some of the overflow in the teak stacking boxes
that hold flatware.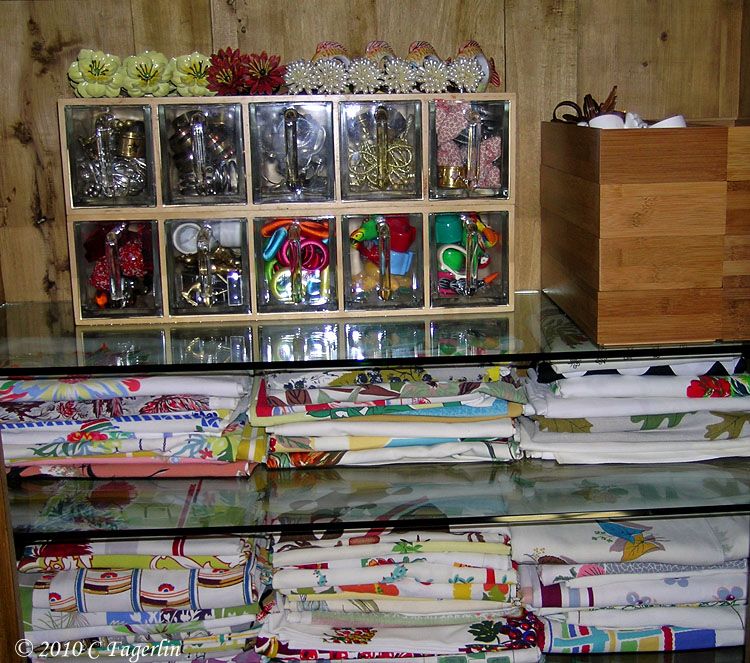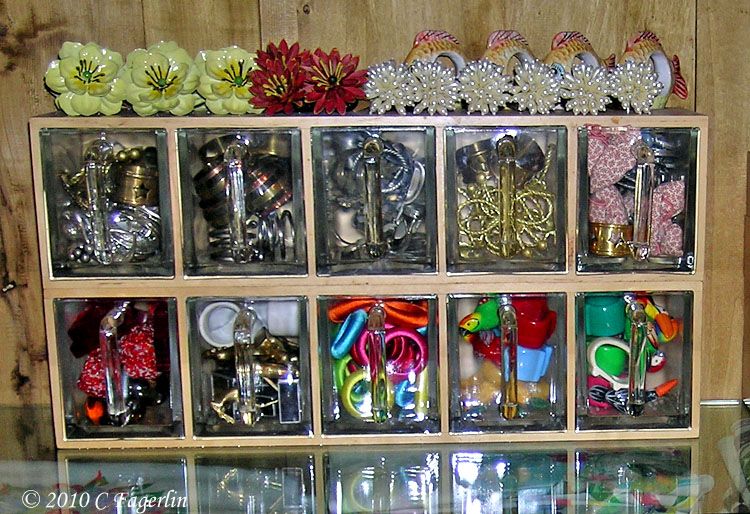 Tablecloths that are used daily stacked on the shelves in no particular order.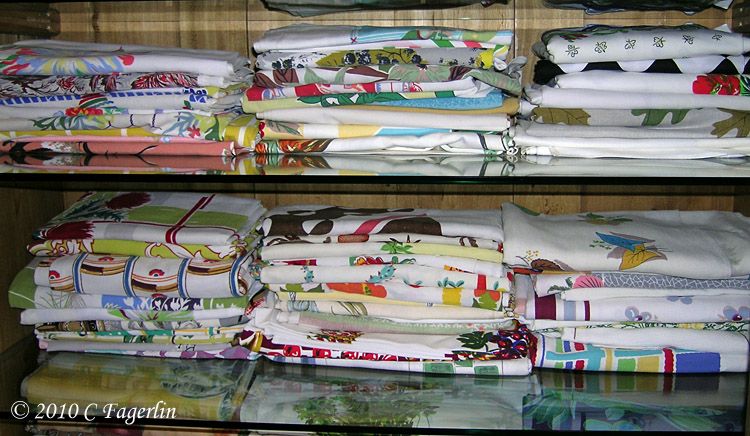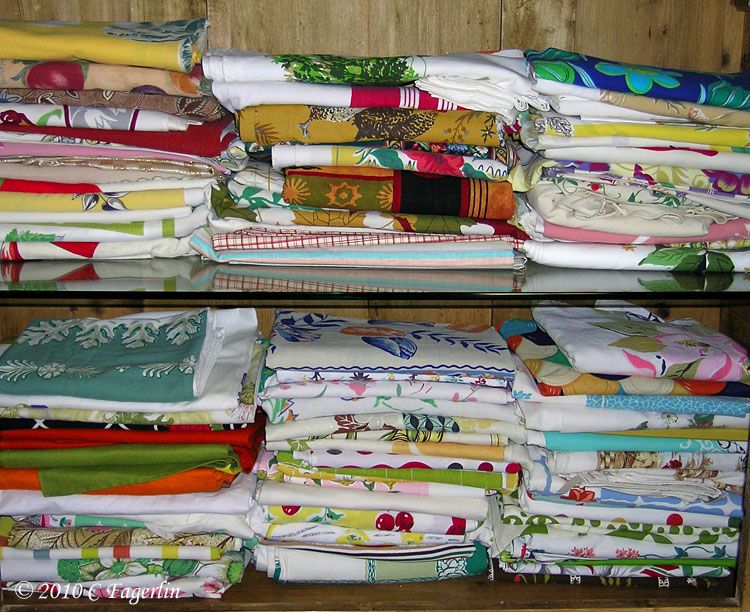 This cabinet also became a little calmer with the addition of fabric on cafe rods.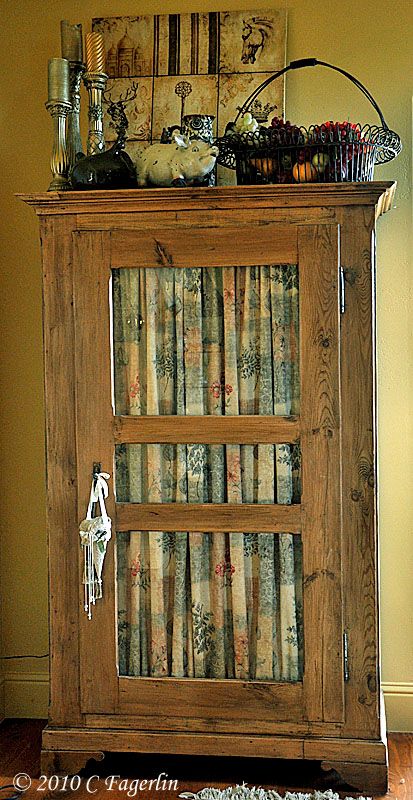 Large and seasonal cloths are in this antique dresser.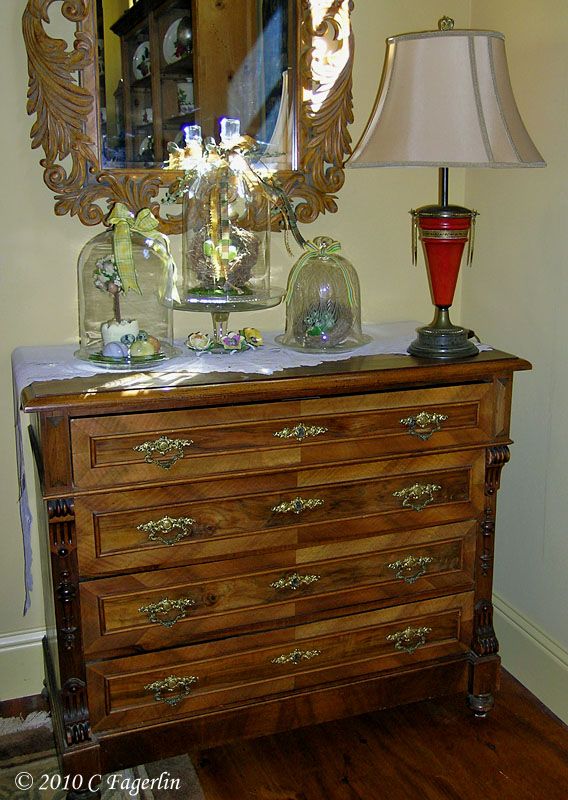 Thanks for stopping by!
Originally posted for: