Today I am cranky. We are in the midst of another series of monsoons and
icky gray weather. Living in California is a real privilege, but the last few years
of drought have spoiled us for what winter here is supposed to be like. Now that
we seem to have returned to a normal winter of much rain and gray skies ....... yep,
I'm cranky. I do know it is a GOOD thing and it will make the summer garden
grow like crazy, but I am feeling real cranky.
So in all my crankiness, I am pretending that I am OUTDOORS.
It is taking a lot of pretending. These images were taken at 11:00 AM with the
power meter cranking over like a race car engine, since I had THOUSANDS
of watts worth of light bulbs on to light my very own outdoor experience.
Can you find my little keepsake Bluebird?
It's a little enamel bird given to me by a friend many years ago.
He's keeping the rest of the Bluebirds company on this pretty vintage tablecloth full of
Spring and birds and flowers! I feel so much better. Can you hear the birds singing?
I can.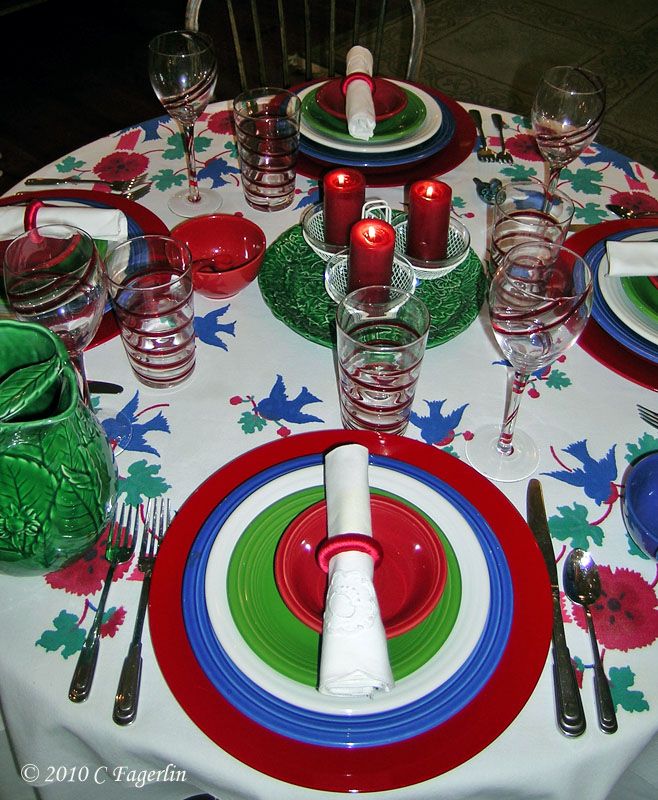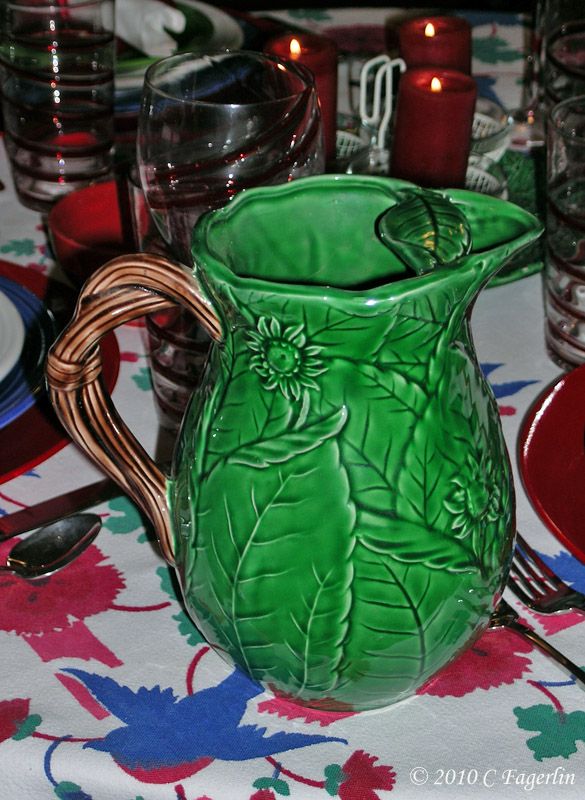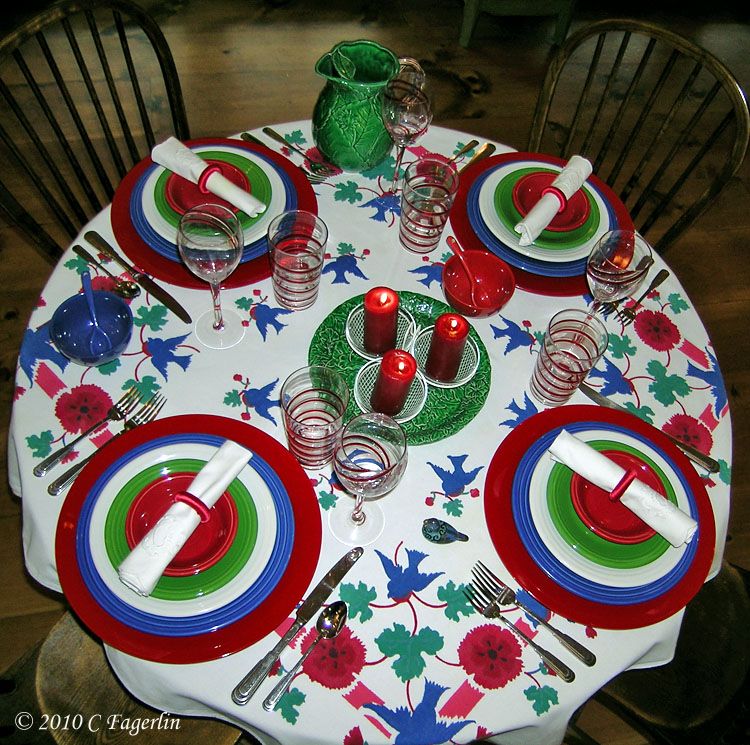 How's your day going?
I promise to send some warm weather your way, as soon as it comes around again,
but in the meantime I guess our current storms will be visiting those of you to the East soon enough.