Even though it is several weeks away, it is beginning to feel a bit like Easter around
here, with bunnies and chicks and geese appearing on tables, counters and cabinet tops.
This table is all about my desire, no my need to have some chickens of my own. It's not
going to happen though, the coyotes around here have a major communications network
going and the word gets out very quickly about new buffet opportunities. So I'll continue
to purchase my eggs and pretend that these are my chickens.
Matching tablecloth and napkins with Post 86 Fiesta in Sunflower, Black and Pearl Gray.
All ready for an Easter morning breakfast.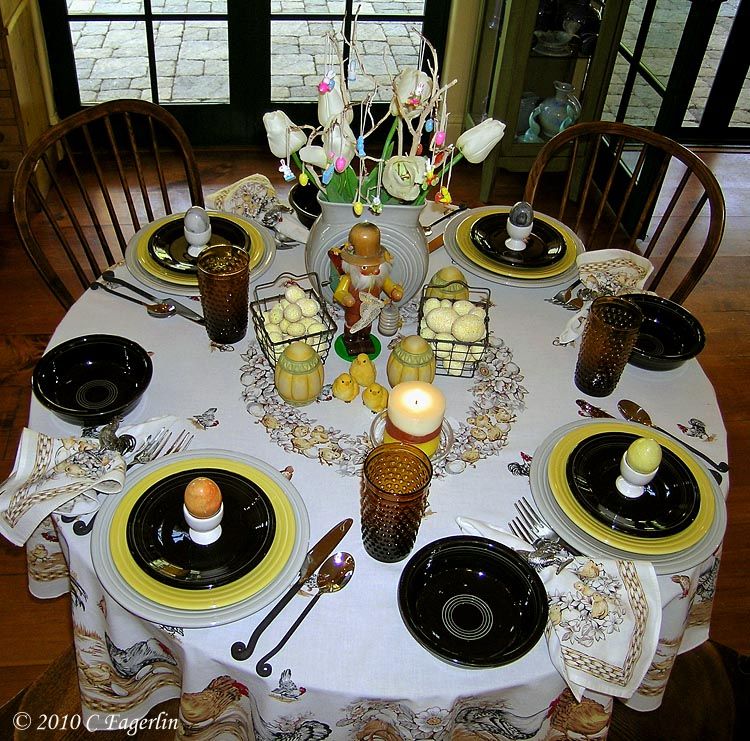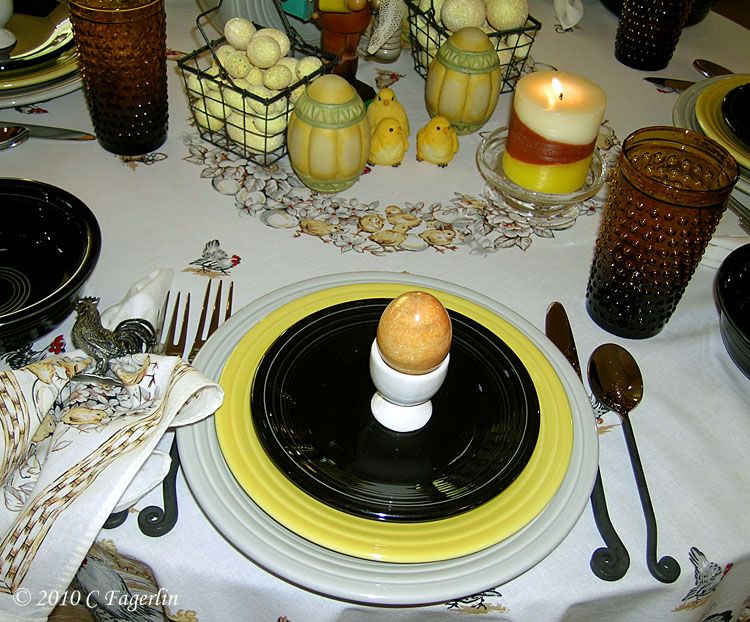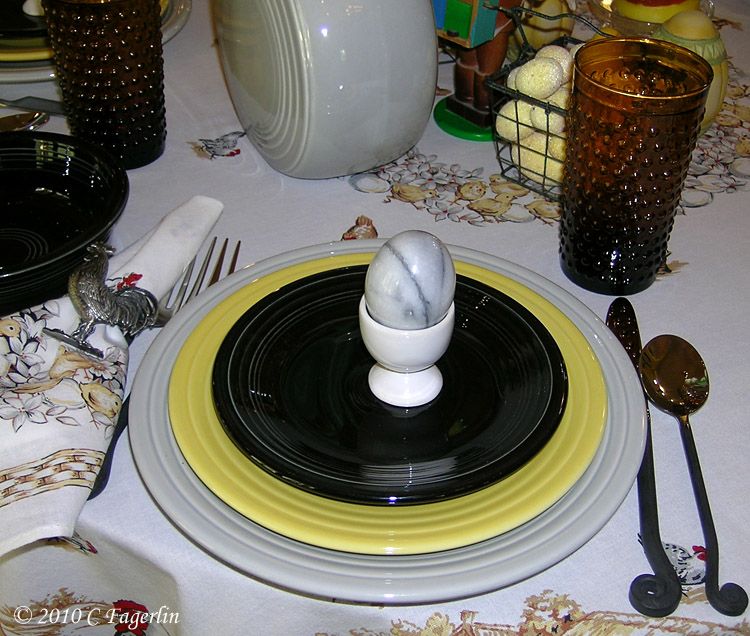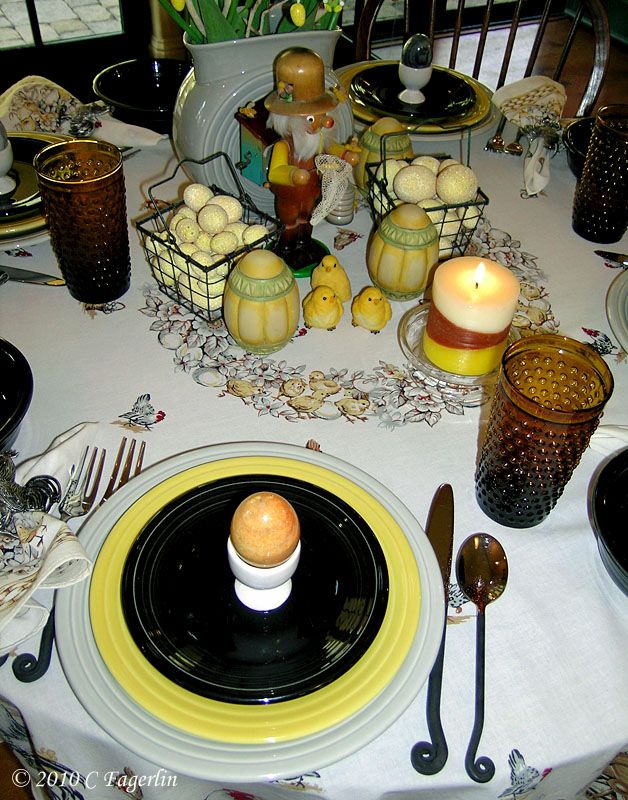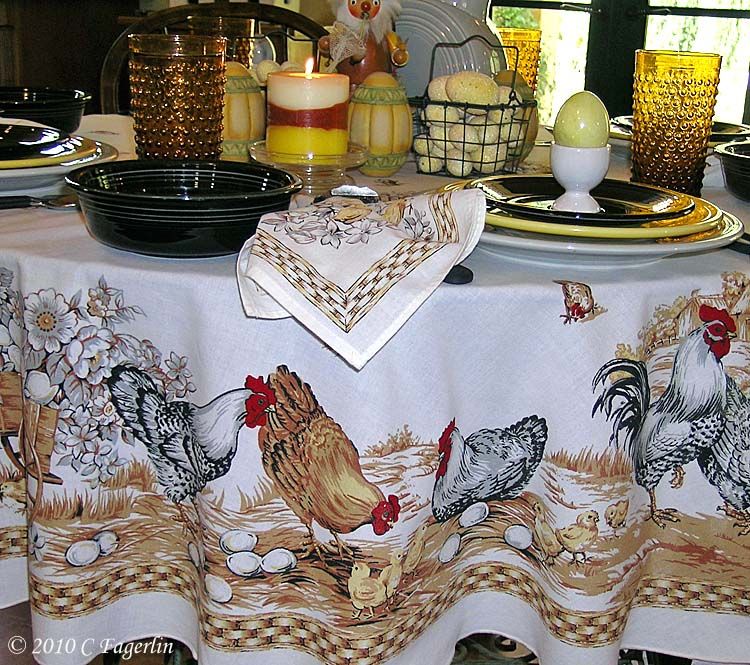 Simple devilled eggs, garnish with whatever you prefer. I used slivered red bell peppers
and chives + garlic chives this time. Smoked salmon, finely diced Bay shrimp or
crumbled bacon for a real "bacon and eggs" taste.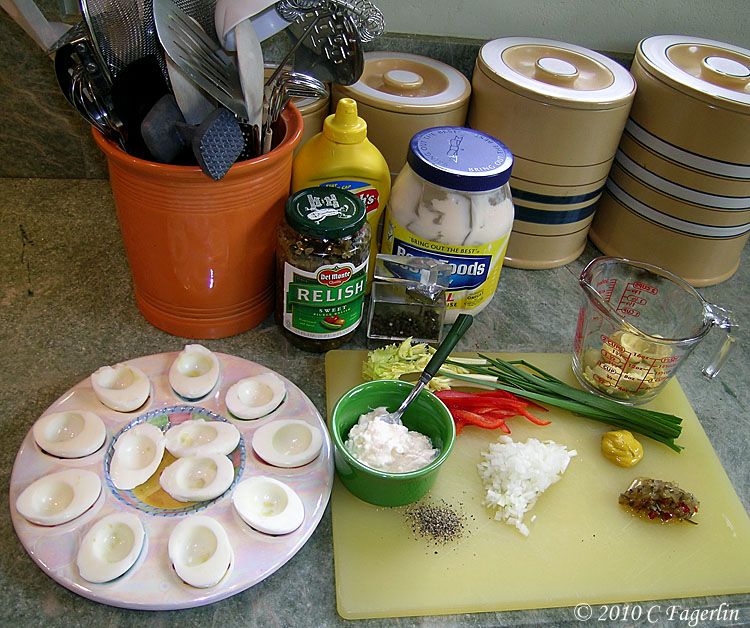 Basic ingredients are hard boiled eggs sliced lengthwise, yolks mashed with a fork
until all the big lumps are gone. Diced onion, pickle relish, mustard, freshly
ground pepper, and mayo. Chill the yolk filling for several hours if possible
to allow the flavors to marry, fill whites, garnish and yum!!