and it's all about more GREEN PAINT in the garden!
About seven years ago a whole boatload of these infant bath tubs
came in from some Eastern Block country......along with some other
goodies that I'll show you some other time. My daughter and I each
bought one at the SF Garden Show that year and transported them,
along with a baby, a stroller, plants, and some other large unwieldy
items home in a Cherokee. It was an adventure akin to the Beverly
Hillbillies on the road!
If you've been following my posts for SNS the past couple of
weeks, you've seen me playing with paint in the garden. I'm
done with the whole rusty look and now whatever isn't moving
is going GREEN!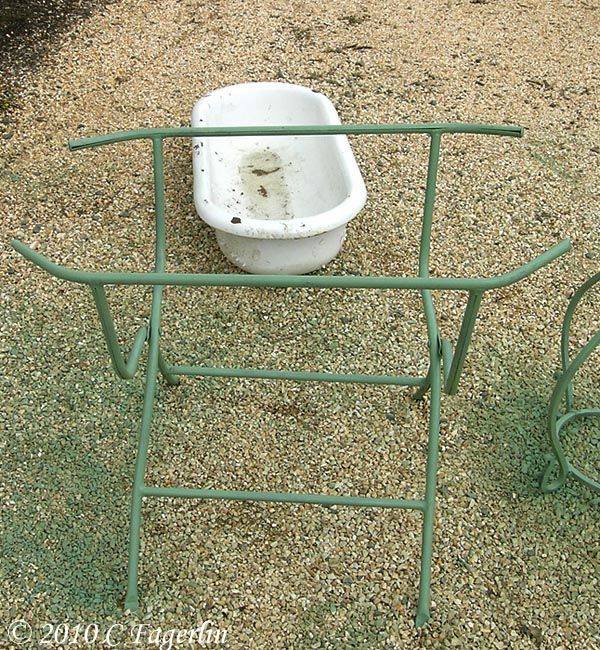 Because the tub sits at an angle in the frame AND has a built in
drain (the pipe at the front), there is no need to drill drainage
holes in the tub. And in a pinch you could empty out the
plantings and even bathe a baby!
Here it is in a former life back in 2004 with sun flowers and giant
beets in the back. The chartreuse sweet potato vine eventually
covered a good portion of the patio as it trailed down the sides.
Tune in next week to see what else might go green!