some of my vintage American made mixing bowls from the 30s and 40s.
I used to have all my mixing bowls on display in a large pine cabinet before
we moved to this house 3 years ago. Now I rotate them in and out of
display situations as the mood strikes me.
Here are some of my favorite green bowls, with a nod to St. Patrick and the wearing
of the green. This is an old printers' cabinet that I've had for decades.
The little drawers held the typeset letters.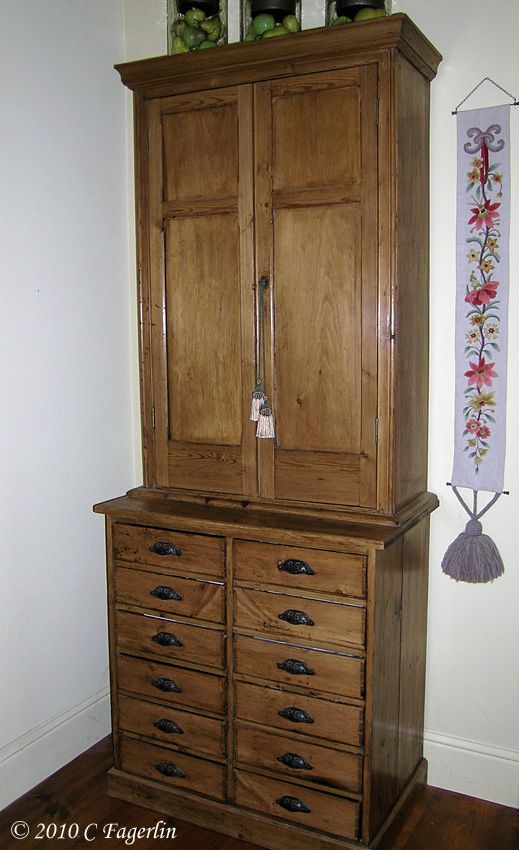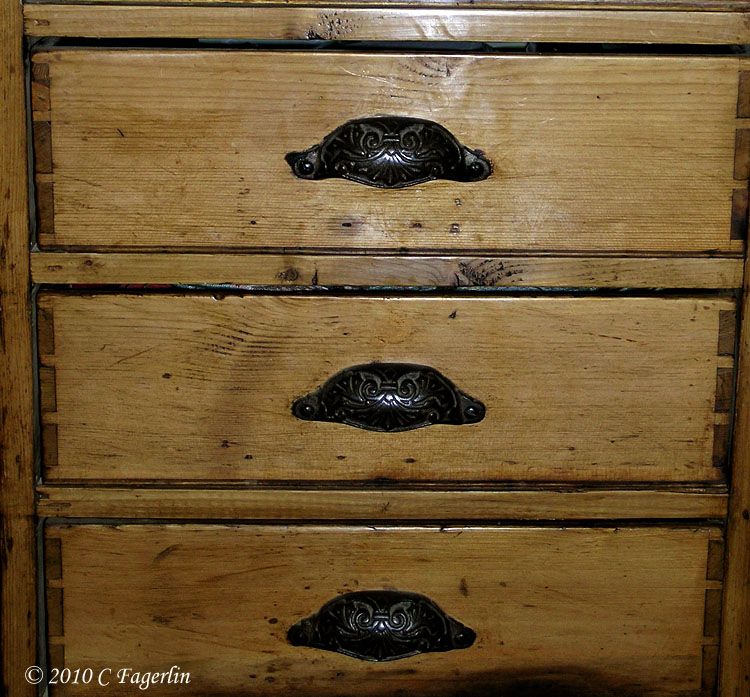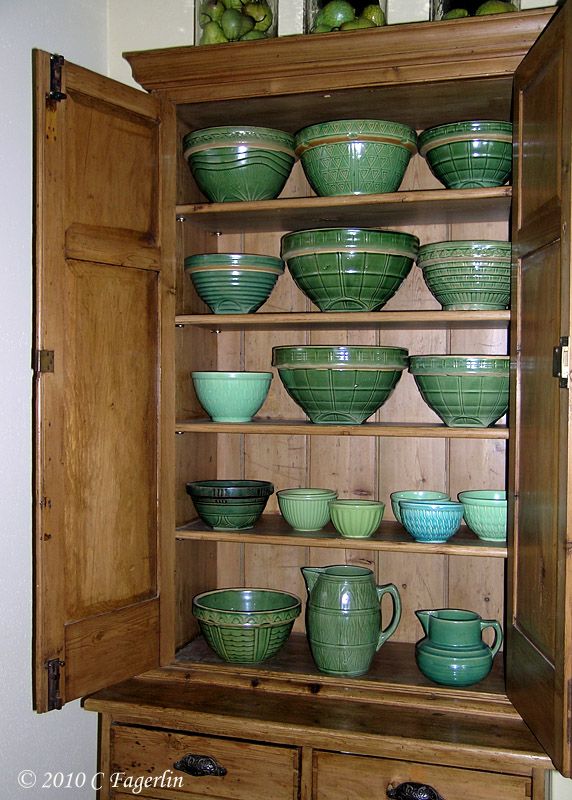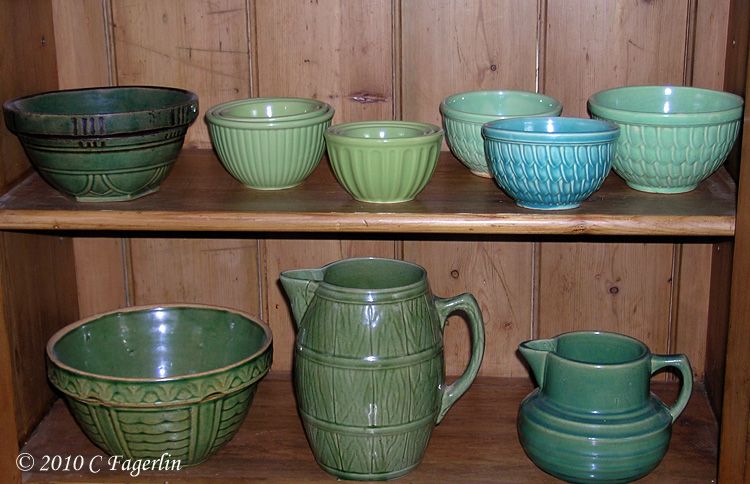 In the late afternoon the sun catches the bowls and makes them shine.
Thanks so much for coming by today!