and also
This old German beer crate ( that is the White Wednesday feature!)
has served as an NICU for baby, tattered, abused and torn succulents for
about the last six years in my garden. It works extremely well in protecting
"fallen angels" (the little pieces and bits that get broken off during the winter
months) from their more
robust counterparts and from other dangers in the
garden.
I also dig these little guys from places they
shouldn't be,
like
between the pavers on the patios. If you don't have a garden
that is over run with these guys, check your local Home Depot for
succulents in tiny pots to accomplish the same "look."
They quickly put out new roots in their protected environment and
within a few months will be ready to be transplanted back into the
garden beds. Over the summer months other orphans and new
as the mobile part of the succulent nursery. It allows me to move
the babies in and out of the sun until they toughen up a bit and I'm
also able to bring them in under cover should the nights turn frosty
It's important, if you are planting these little guys in this kind of situation, to
make sure they are not sitting on concrete or other hard surfaces that
prevent air flow and will cook all the little roots that you are trying to grow.
You can see in the image below that this cart will allow good airflow
from underneath the crate.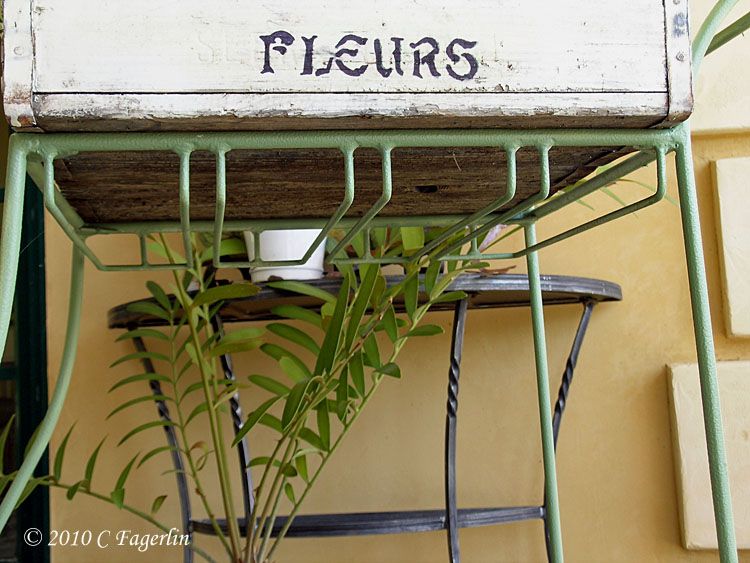 I've employed several different planting methods over the years, all
of which worked equally as well in promoting fast growth for the kids.
1. pack sphagnum moss in the base of each opening, drop in some
potting soil appropriate for succulents, which need good drainage.
Add your plant and fill around the top surface with more moss.
2. Use the tiny little plastic pots that many succulents are sold in,
again packing the bottom of each opening with moss. The roots
will search out the openings in the bottom of the pot and fill the
moss with a mass of roots. When ready to plant, just cut away
the pot, retaining the new root mass with the plant.
3. The method I used this year was to line the interior of the
crate with a lightweight screening material (you could even
use newspaper or cardboard) to keep the soil from washing
through the bottom slats of the crate. The screen can also
be stapled to the bottom of the crate, if you want the down
and dirty quick way! Again fill the base of each opening with
moss, add potting mix, your plant and tidy up around the top
surface adding moss if you want to, I left it off this year.
Give the whole thing a quick shower with the hose and then
watch your babies grow! Remember that succulents don't
need a lot of water and can not take up water until they
have roots to do so. Don't over water these kids or they
will rot and die off over just a few weeks.


Give it a try, succulents are the easiest things to grow!