Welcome to another Sunday Favorites over at Happy To Design!
Join everyone for a look back at some of the favorite old posts from the past.
******************
This post was originally published in the Fall of 2009
Weird weather in Northern California the last couple of days ...... from 100F to 68F
and rolling black clouds with a few spits of rain and lightning/thunder.
So humid, reminds me of the midwest prior to a tornado.
So with a touch of Fall in the air here is a vintage cloth with lovely green
stripes and stylized flowers that might be Poinsettias.
Shown with Post 86 Fiesta in Ivory and Shamrock, Deauville flatware,
vintage glassware, small Ivory Apple Tree bowl by HLC. The salads are
Rosenthal "Helena" handpainted in the US Zone Selb Germany and have
been in my family for about 60 years. The US Zone mark clearly identifies
the date of manufacture 1947 to 1953. Helena is the shape and it was decorated
in hundreds of patterns and designs.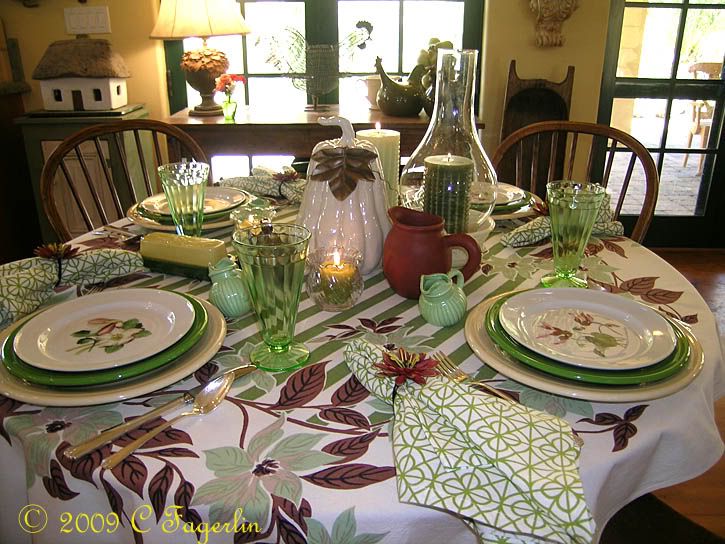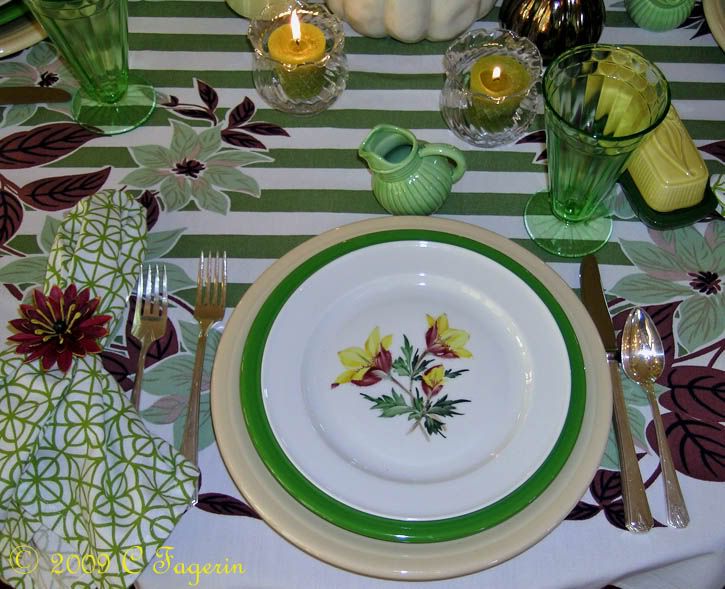 The little green and yellow butter dish has a cork at one end, which is removed
so the base can be filled with ice water to keep the butter chilled.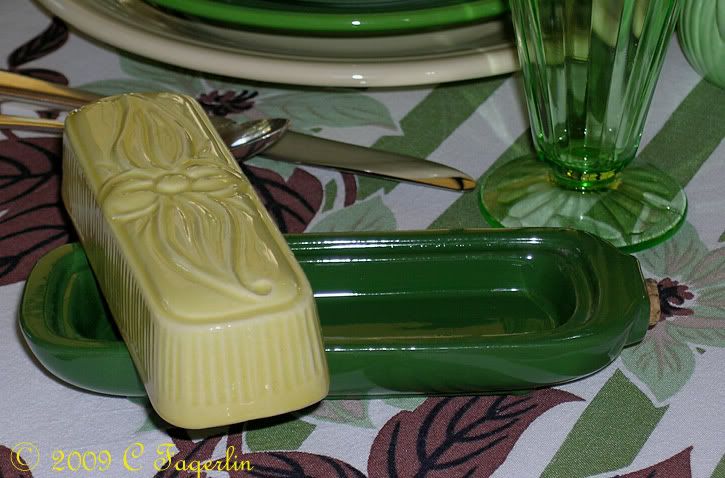 The little maroon wooden pitcher is a favorite that I purchased 20 years ago
from
Shaker Shops West
located in the Point Reyes National Seashore
area of Marin county.