Join in on the fun and post a link to a past favorite post from your blog.
*****************
Originally posted September 2009
Produced by HLC for Woolworth's to commemorate their 100th anniversary. Harlequin was Woolworth's all time best selling dinnerware line. Reissue colors are Yellow, Turquoise, Coral, and (reissue) Green, which is more opaque than the original Harlequin Medium Green.
This is the brochure for the Reissue Harlequin line. Visit
"The Pottery Papers" ©
blog for additional HLC ephemera.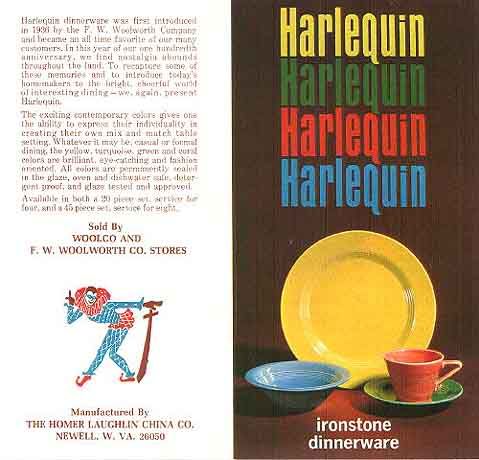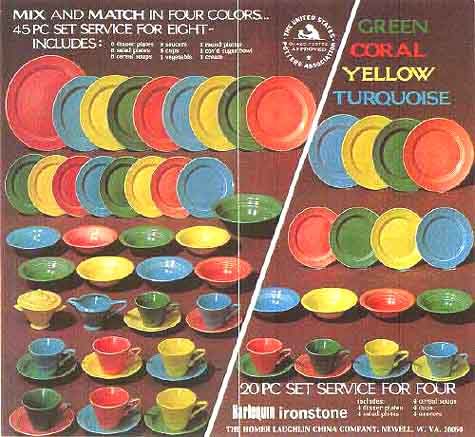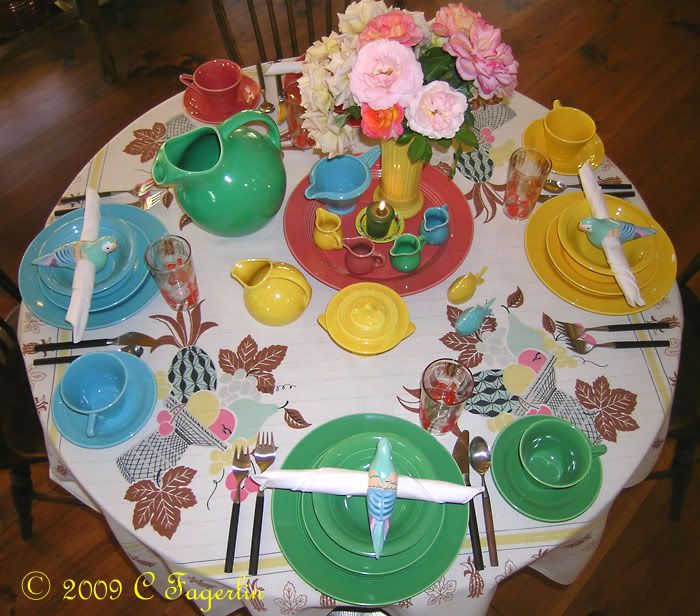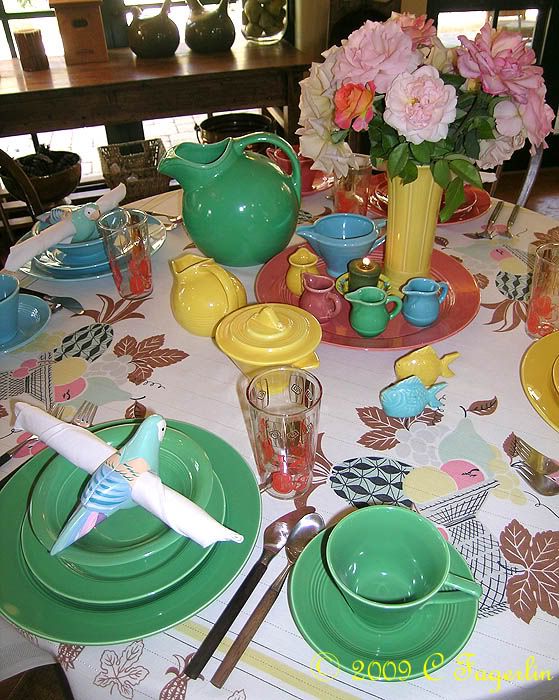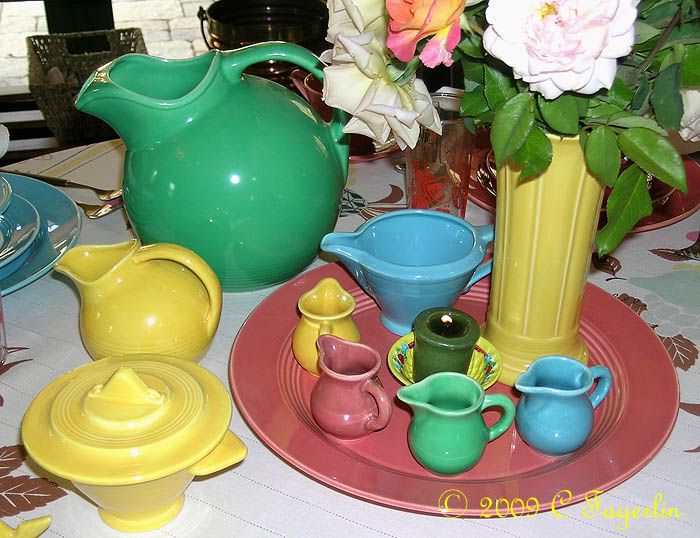 Reissue Sugar and Creamer and Individual Creamers on a Coral Round Platter above.
Vintage Ball Jug (Service Water Pitcher) and Novelty Creamer below.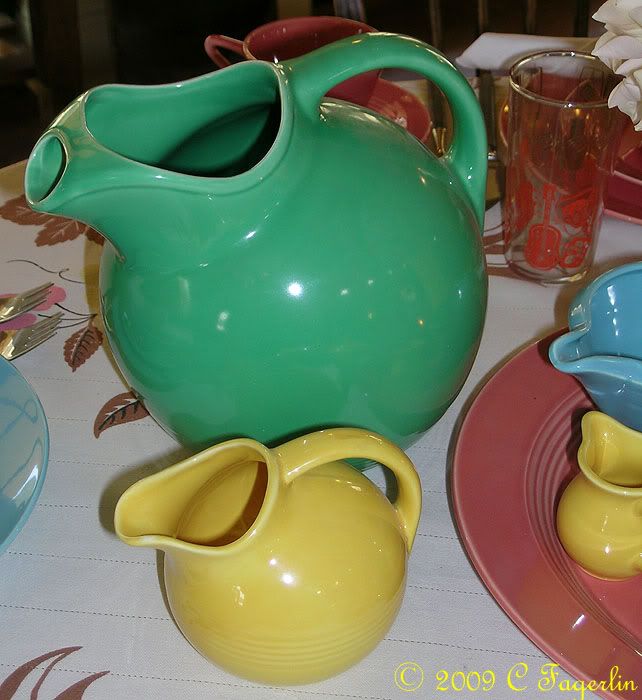 I found this set of Reissue Harlequin about 20 years ago in it's original box,
which sadly was infested with little tiny bugs. The box never made it into the
house, but the dishes have been used and loved. The glassware is vintage.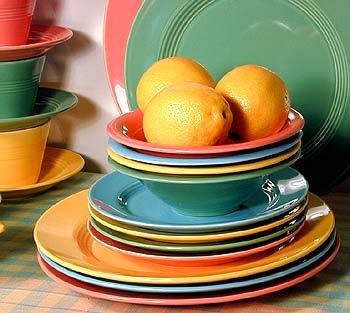 The wooden napkin rings came from Pier 1 a long time ago.