Welcome to another Sunday Favorites over at Happy To Design!
Join everyone for a look back at some of the favorite old posts from the past.
This post was originally published in the Fall of 2009
*******************
Scarlet and Sunflower Square Post 86 Fiesta, with Shamrock salad plates on a vintage
tablecloth and an arrangement from the garden. Cityscape flatware, vintage glassware.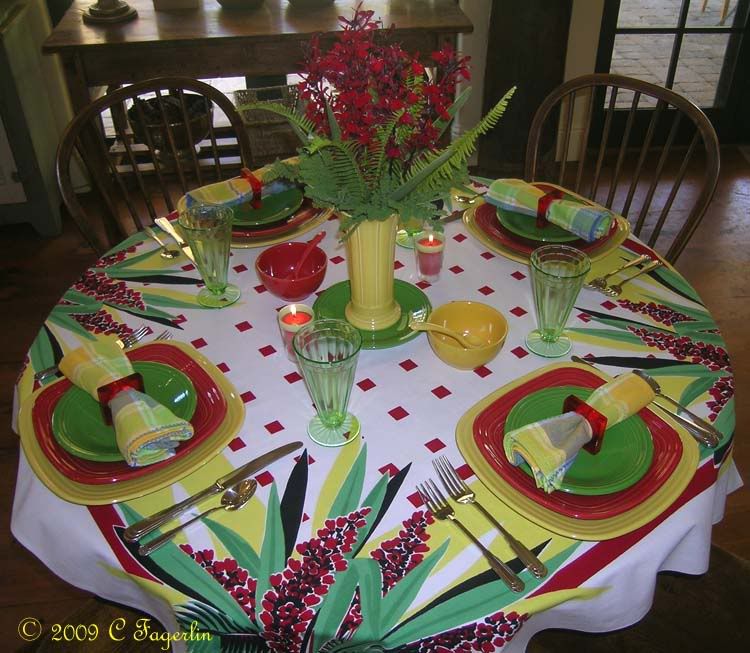 Lobelia cardinalis 'Queen Victoria' are the red, with Tanacetum vulgare - Curly Tansy,
Yucca gloriosa - Spanish Dagger, and Polystichum minutum - Western Sword Fern.
Change of glassware to contemporary from Home Goods,
but I ended up going with the vintage afterall.