I'm having a Tea Party today!
Others are having tea today too!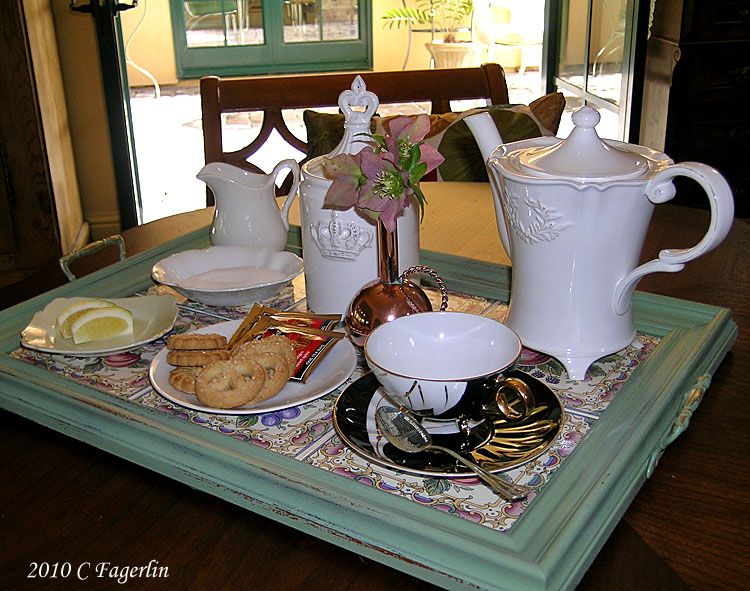 The little canister holds extra tea packets and has an airtight seal.
The little sugar tray is vintage Homer Laughlin, while the little faux
Homer Laughlin Riviera tray is a reproduction from China Specialties, Inc.
Fresh lemon slices from our Lemon tree.
Would you like cookies with your tea?
The Hellebores are from my garden and the little
copper bud vase was my mom's.
My grandmother's favorite tea cup. I just love the little gold feet.
The little embellished tea spoon is from Washington, D.C. and
was my mother-in-law's.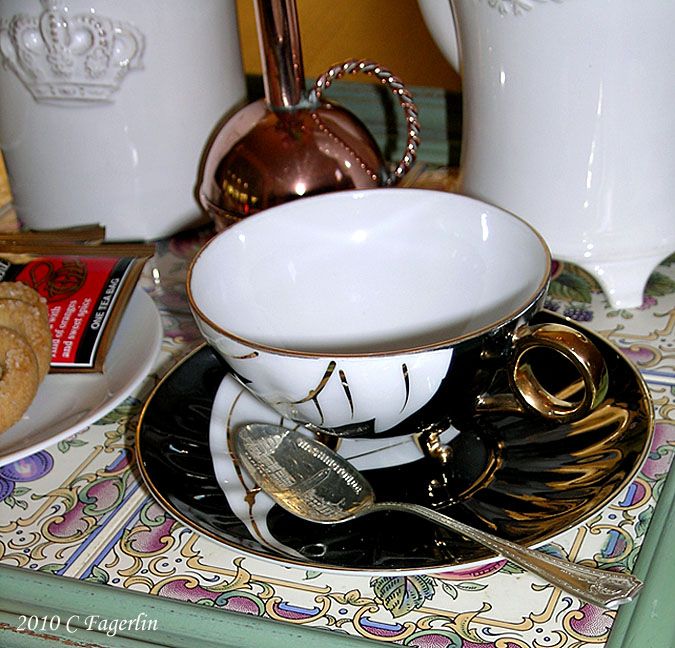 Time for anther cup of tea by mid-morning when it's nice to sit outside.
Green is popping up everywhere in the garden and by way of some
green spray paint that I used to spruce up this outdoor tea cart.
The tea cart is destined for another use in the garden, where it
becomes a rolling cart for a succulent preemie nursery each Spring.
More on that for a Saturday Night Special post later this week.