Here's hoping you find something pretty hanging from your front door for May Day.
A metal container with a hanger holds a full bouquet
for a special friend.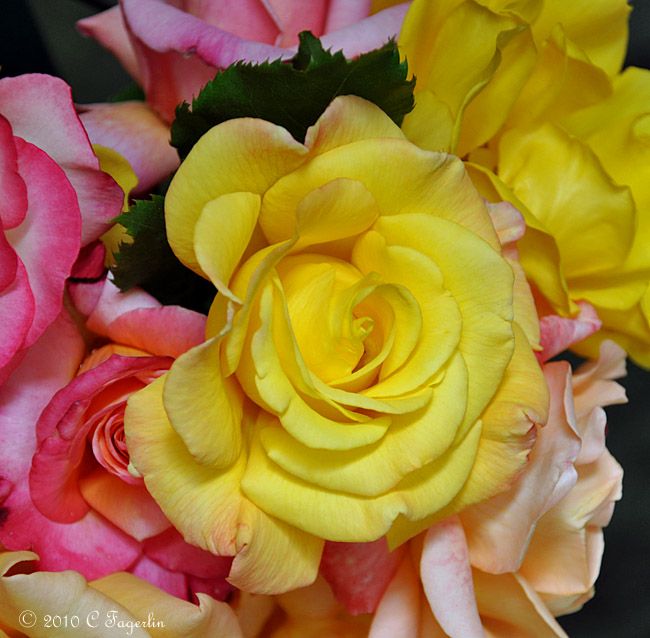 Some of my favorite yellow roses fill a folded dinner napkin embellished with ribbons.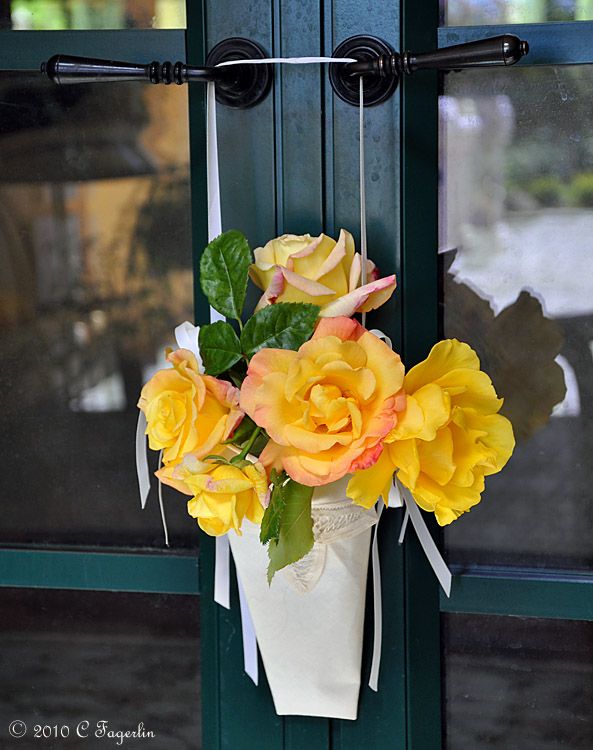 Two simple pink rosebuds are nestled in this one, which has a draw string
closure and hanging ribbon.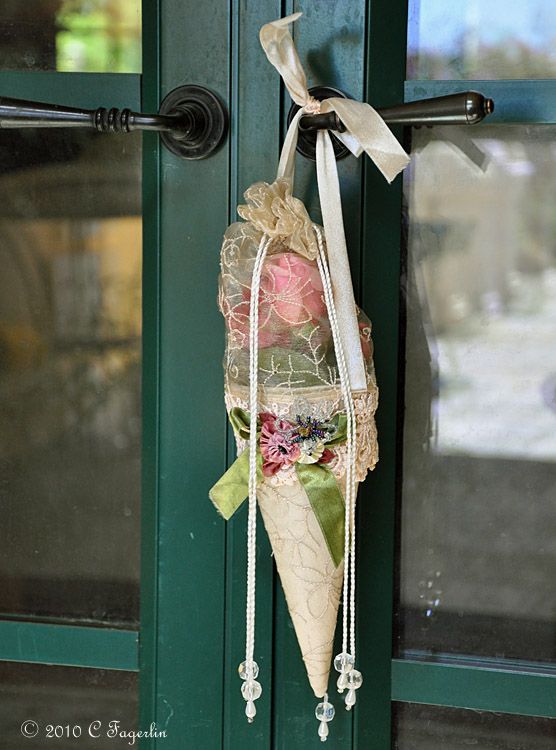 The roses are from my garden which is exploding with the first flush of blooms.
Pick your favorite and take time to stop and smell the roses.
Happy May Day!
I'm joining Color Carnival again today.
Color is a beautiful thing, join the fun!