Just remembering lots of Easter celebrations from the past this week,
so I pulled some pictures I thought you might enjoy.
The first two from 1944 and 1946 were taken in Kansas, while
all the rest were taken after we moved to occupied Germany in 1948.
My older brother, me and in the center image my little brother has come along.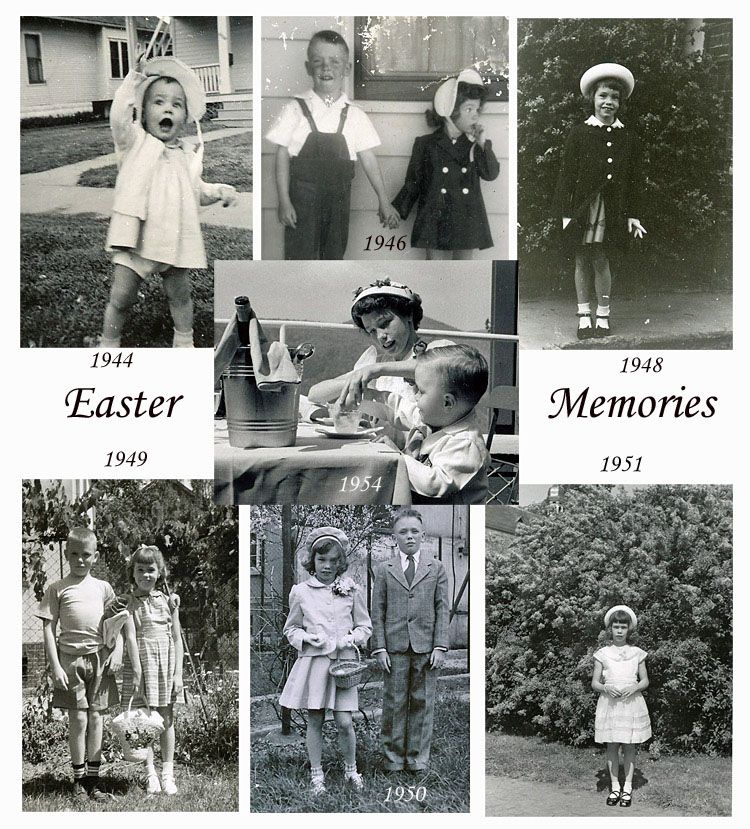 Have a wonderful Easter Celebration!