Ernst Geissendörfer and Prof. Paul Geissler Etchings
Ernst Geissendörfer (1908-1993) studied art in Nuremberg and spent years mastering the art of etching (etching dates back to the 15th century when Albrecht Dürer made the first copper plate impressions). He created many etchings of Rothenburg in the early 1900's that capture the true atmosphere . His original etchings are famous the world over for their high artistic skill. As a young man he traveled throughout Europe and the USA. He took over the family art gallery business that his parents founded in 1908. After 1945 he continued to create his masterful etchings while successfully rebuilding the family art gallery business with his wife.
Everytime my family was in Rothenburg Ob Der Tauber, we made sure to spend several hours in the Geissendörfer Art Shop. Herr Geissendörfer always waited on my parents and over the years they acquired many of his etchings, as well as some done by Prof. Paul Geissler.
The building housing the art shop dates to 1420. It is located on the corner of the central Market Square at the start of the main shopping street, Schmeidgasse. It has been the home of many generations of Geissendörfers and since 1908 the home of the art shop. Sometime in the future I'll be sharing some of my Ernst Geissendörfer etchings.
Today I'm sharing my favorite Paul Geissler etching dated 1951.
There is just something so appealing about this dear gentleman and his pot of flowers.
It speaks of the arrival of Spring and rebirth.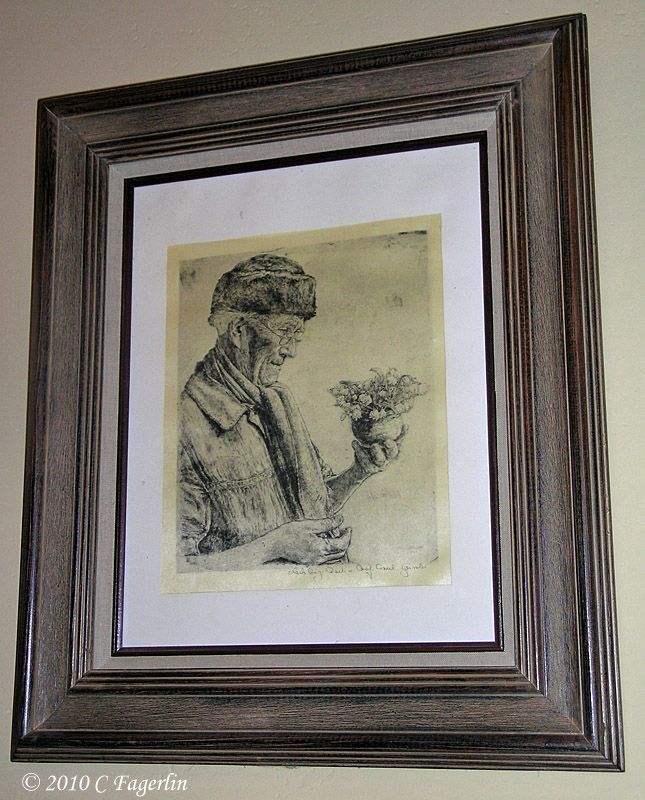 Hope to see you next month for another Vintage Black Friday!